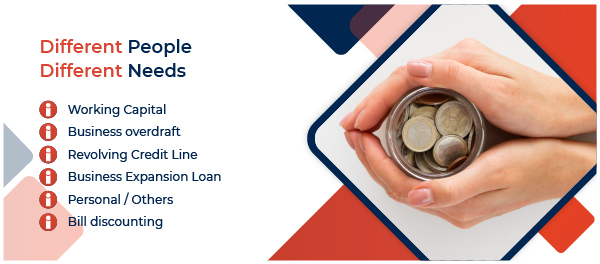 Instant Customized Loans for you
My Account
Refer your friends and family to earn rewards
Fast and simple loans from iLoan
Select a loan product that's best for you!
Business Expansion Loan
Planning to expand your business. Avail fast and flexible loans
Working Capital
Cover your recurring expenses with ease
Business Overdraft
Pay only for what you use
Personal / Others
Quick Approval, Minimum Documentation and Reduced outstanding every month
Bill Discounting
Borrow against your high value invoices to fuel liquidity
Revolving Credit Line
Make multiple borrowings from your sanctioned credit limit
Contact Us
We are happy to help you, feel free to ask your queries.