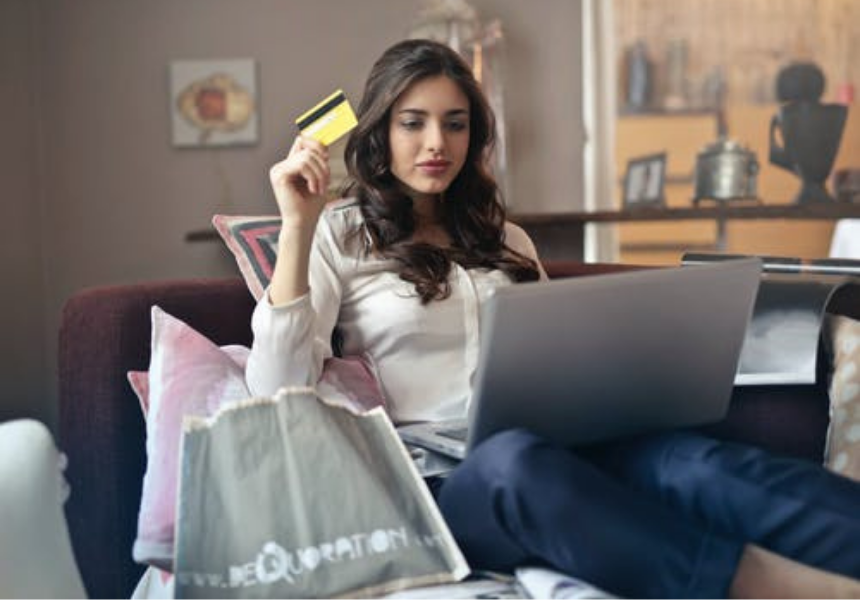 In this fast-paced world, lifestyle has also changed since the last decade. Today, the millennials want to buy fast and pay later to live a comfortable life without worrying about the immediate financial burden.
But, is there any ideal solution to get easy credit with limitless facilities and flexible payments?
LoanTap brings you the most affordable facility that lets you buy now and pay later in easy EMIs. This Limitless Card was launched by LoanTap in association with SBM ( State Bank of Mauritius) and the Rupay Network. LoanTap is committed to providing fast, friendly, and flexible personal loans. It is the first limitless prepaid card to turn purchases into EMIs and charge interest only on the borrowed amount. The objective is to create modern financial instruments that can provide the younger generation with financial independence.
How Does Limitless Card Work?
Limitless Cards has the vision to provide credit card like privileges to shopping enthusiasts. With SBM Bank and Rupay, LoanTap is creating an ecosystem to empower Indian citizens to pursue better lives and dreams. LoanTap provides you with pre-approved credit line backed cards to use at POS, ECommerce Platforms, and ATMs. This credit line backed card will convert your spends above Rs 10,000 into EMIs that can be repaid over 6-18 months. You can easily cover big expenses of up to 10 lakhs and pay them off over a tenure of 36 months. The limitless card also comes with the best offers, discounts, and rewards on popular brands, including Peter England, Airbnb, etc.
Two Popular LoanTap's Limitless Card
LoanTap has offered customized financial products and services to millions of users on the digital lending platform. LoanTap offers an accessible credit facility with flexibility in terms of usage and limitless privileges. Customers can get the Limitless credit line-backed card using LoanTap's website or mobile app. LoanTap has created two customized Limitless Cards as per customer needs with flexible repayments.
Limitless Platinum Card
This Limitless Platinum Card is best suited for Salaried professionals with a steady income. You will get the best offers to buy anything with a limit of up to 1 lakh. This card allows you to get the Buy Now Pay Later solution with the latest rewards. You can use the card for purchasing expensive stuff or cover urgent expenses with this platinum card..
Key Benefits & Features
Easy EMIs: It is a stress-free and inexpensive solution to enjoy financial empowerment. Whatever purchases you make in the month above Rs 10.000 will be converted into easy Fixed Equated Monthly Installments.
Personal Accidental Insurance: This Platinum credit card offers you Accidental Insurance up to INR 2 lakhs. It will help in the case of an unexpected event.
Unlimited Offers: It is the best feature of the Loantap Platinum Card with EMI. You will get offers and rewards from over 1000+ brands. It makes sure you have fun while shopping.
Limitless Platinum Plus Card
If you want to enjoy a higher credit value, this Limitless Platinum Plus Card is perfect for you. You will have a credit limit of Rs 10,00,000 at competitive interest rates. It also includes the best rewards along with a convenient mode of repayment. This platinum plus card helps you manage big purchases and convert them into fixed instalments.
Key Benefits & Features
Interest-free Period: It is an affordable way to get financial freedom without denting your monthly salary. You can enjoy an interest-free period of up to 30 days. It will help you to spend money hassle-free on your favourite brands and live life king size.
Personal Accidental Insurance: This Platinum plus credit card provides you with Accidental Insurance up to INR 10 lakhs. This will be useful in case of an unforeseen event.
Unlimited Offers and Rewards: Loantap Platinum Card allows you to enjoy the best rewards and discounts. There are more than 1000 brands included in this platinum card limit.
Domestic Lounge Access: You can have free access to lounges at 20 + airports. While waiting for your flights, this limitless card enables you to spend your time comfortably.
Advantages by getting a Limitless Card
This Limitless Card is a Prepaid Card that can be used to purchase customer wants. It is easy to withdraw money from any ATM or swipe at any POS terminal. The amount you spent covering all the expenses will be converted into fixed EMIs. Also, there are multiple advantages of getting a Limitless Platinum or Platinum Plus Card from LoanTap.
Instant Approval: LoanTap understands your financial needs like no one else. Hence, we offer the best products depending on your interest and expenses. This digitally enhanced platform will avail you of any loan or EMI card within 24 hours.
Minimal Documentation: You will get the prepaid amount without going through any lengthy paperwork. We will ask you for a few documents to confirm your credit score, income, and identity. Applying for a prepaid card is a simple and paperless process.
Flexible Repayment Plan: We offer bullet repayments methods where you can pay off the interest in EMIs while you pay the principal outstanding in bullet payments. The accelerated payment option depends on your profile, income, and credit score. It allows you to choose how you want to repay.
Maintain Credit Score: Flexible repayments method allows you to keep your credit score healthy. You can manage the liquidity with the limitless card and pay all your debts to improve your creditworthiness. LoanTap Mobile Application will allow you to keep track of the repayment schedule.
Easy Repayment Tenure: LoanTap offers a Limitless Card for amounts of INR 2 lakhs – INR 10 lakhs. You can spend more than INR 10,000 to make purchases online. There will be enough time to repay over a tenure from 6 months to 18 months. EMI Calculator can help you calculate the repayments and decide the tenure to pay the remaining amount.
Transparent Process: LoanTap will never take any hidden charges for processing your card application. We believe in providing robust support to the customers. However, you need to pay a 2% processing fee with applicable taxes on the total limit sanctioned.
Eligibility Criteria for Limitless Cards
At LoanTap, we focus on making the credit lending process simple and easy for Millennials. This Limitless Card provides you generous rewards, unrivalled experiences, and exclusive discounts. However, you should be qualified to get your card instantly. We have listed the eligibility criteria to be met while applying for a LoanTap limitless card.
Applicants should be 21 years or above.
You must have a minimum net income of INR 30,000 per month.
Valid Bank statements of the latest six months.
You must be an Indian Citizen or resident.
Payslip of the last three months.
After matching all the parameters, you can apply for an Easy EMI Card. Platinum cards can easily be available to customers through websites or mobile applications. Getting your very own limitless card is just a few clicks away.
Basic Documents Needed for Availing Mobile Loan
This Limitless Card is a physical card that can be used to make online merchant purchases on a real-time basis. However, LoanTap is making efforts towards designing a virtual card for users to go contactless. But, the main question is, what are the documents required to avail a Limitless Card? So, we have prepared a list of the following documents that you need to submit:-
PAN Card
Aadhaar Card/Driving Licence/Passport
Salary slips for the last three months
Bank Statement of salary account for the last six months
Our team will verify the documents thoroughly to make sure they are valid and updated. You must bear in mind that your credit score should be decent. Otherwise, your profile can be rejected, if the credit score is not good. Get a quick approval after matching all the parameters. Our representative will activate the instant credit card and set the repayment tenure as per your conditions. You will receive your physical credit card within 7 days of application.
Three Steps to Get Your Limitless Card Instantly
Fintech Lenders like LoanTap aim to reach 300 million millennials residing in small towns. Our goal has been achieved using the fastest technology of lending loans and products via easy-to-access digital platforms. LoanTap offers customers a Limitless credit card through basic documents like Aadhar card, pan card, and income proof. If you are eligible to apply, follow the three steps given below:-
Step 1: Either download an app from Google Play Store or visit the LoanTap Website to fill out the application form with your valid details.
Step 2: With proper verification, you should submit the required documents online by attaching the signed copies.Wait patiently till the LoanTap team matches all the given parameters with your documents.
Step 3: As soon as they verify your profile, the Team will send you the instant approval. In some cases, your account gets validated within 24 hours.
Step 4: Activate your account after fast approval and your limitless card will be dispatched on the same-day. You will receive the card in less than 7 working days.
You will get a personalized card with your name on it. When you withdraw the amount using the card, a flat fee of INR 499 + GST will be charged from your account. Limitless Card Users need to repay in the form of Fixed EMIs at interest rates of 18% to 24% per annum. The final credit limit will be decided based on your credit checks.
Are there any limitations on the transactions?
The daily transaction limit should not exceed the amount of 1 lakh. You can withdraw only INR 25,000 from the ATM, whereas the daily limit per transaction for POS/ eCommerce is INR 75,000. With the Platinum Card, you get a credit limit of up to 1 lakh, and Platinum Plus Card avails you of a credit limit of up to 3 lakhs.
This way, LoanTap ensures a smooth experience with these millennial-friendly features. LoanTap always aims to be innovative to bring all the financial products to your fingertips. The team works towards devising an easy and quick approval process for the millions of millennials to cater to their financial needs. LoanTap has been providing limitless cards facility in various cities. Currently, these financial products are being offered in Ahmedabad, Bengaluru, Bhopal, Chandigarh, Chennai, Coimbatore, Delhi NCR, Indore, Jaipur, Lucknow, Mumbai, Nagpur, Nashik, Pune, Raipur, Vadodara, Patna, Agra.
The limitless card from LoanTap is a financial product that can help millions meet their aspirations. Buy now, Pay later is the current consumption trend and the limitless cards offered by LoanTap enable the millennials to meet their aspirations.