1M+Downloads
4.1Rating
2,000+Reviews
Why Choose LoanTap?
We use latest technology to design flexible loan products that are best suited to meet various life stage requirements.
We provide a seamless experience to our customers right from application to disbursal.

Customized Personal Loans
Instant offer, quick disbursal an array of customized, flexible personal loans

Secure Data System
We keep your data secured and encrypted

Instant Approval & Disbursal
Easy online process for loan sanction and fast disbursal within 24-36 hours
User-friendly
Easy to use, convenient & user friendly app for a seamless customer journey

Transparent Process
No hidden charges, No foreclosure charges and robust customer support

Flexible Repayment Options
Accelerated payment options towards principal outstanding.
How does this App Work?
Get flexible loans with unmatched convenience in just 3 simple steps...

Download the App & Apply
Fill application form & provide basic details to help us build your profile

Upload Documents
Upload KYC Documents (PAN and adhar card), income proof & await quick verification

Money in Account in 24 hours
Post verification the disbursal process is initiated & money will be transferred within 24 hours.
What our customers think about us?

Shatrujeet Verma
Bangalore
Awesome and superfast Service. I have never come across such polite, professional, and fast service providers for loans. I have taken a personal loan and was disbursed within 3-4 hours in my bank account. This was just a superb feeling. Thank you so much LoanTap for a wonderful experience.

Rajeev Parashar
Delhi NCR
This is truly awesome service. Associates are very friendly and providing efficient service on time. After documents pickup, within 24 hours net amount was disbursed and that's what I call efforts reducing service. Thank you LoanTap Team.

Ashutosh Raghav
Pune
You are doing an awesome job as a team. Faster service with the immediate response is quite amazing. Will recommend to everyone in need, faster document processing .......Keep up the good work

Sangeetha
Chennai
I'm really happy with the process and procedures. Straight forward procedures and took very little time to process my loan. The best part is they offered me a loan to close my existing debts when other loan agencies or banks rejected my applications and gave me minimal EMI for a long duration which I would be strongly able to pay. . Very helpful in extremely tough situations.
Watch a Quick Tutorial


How does our App look like?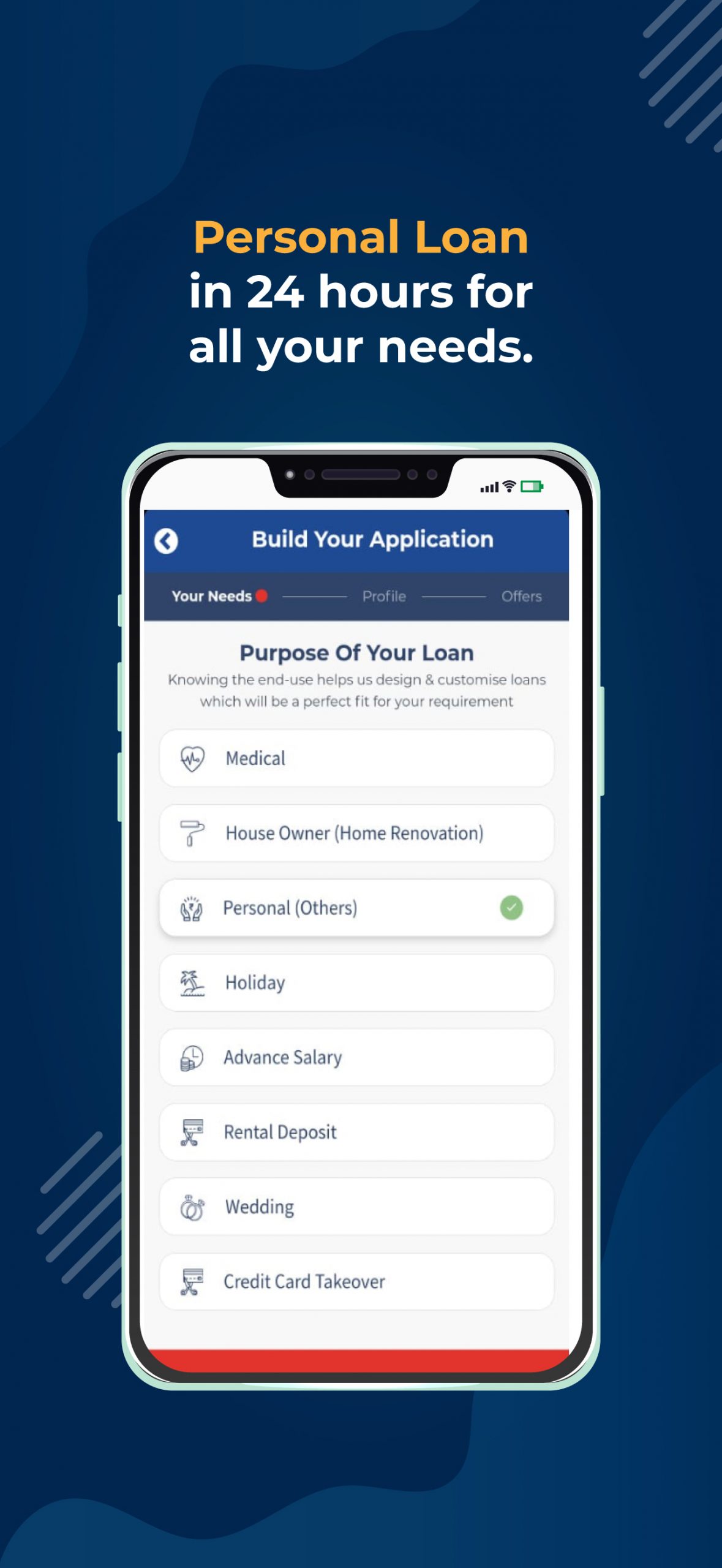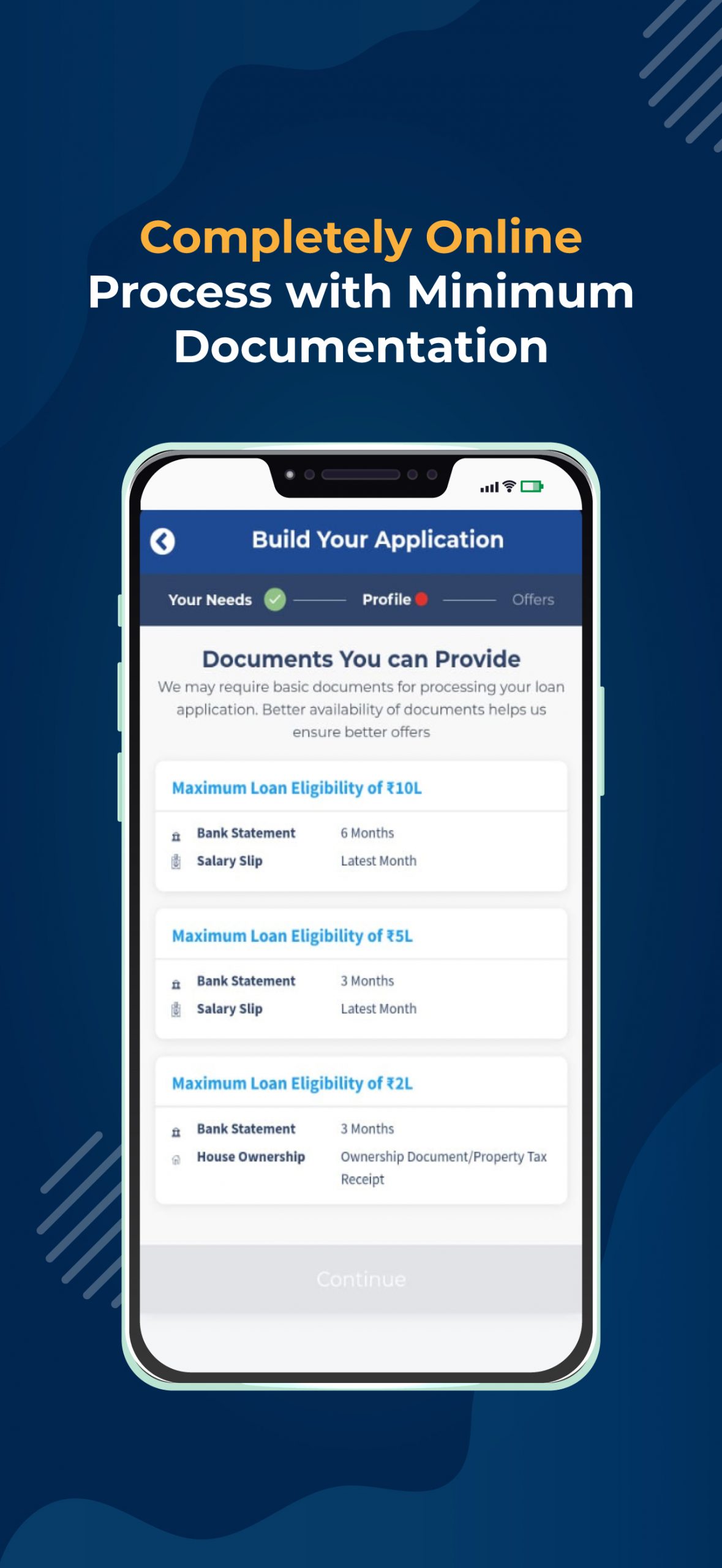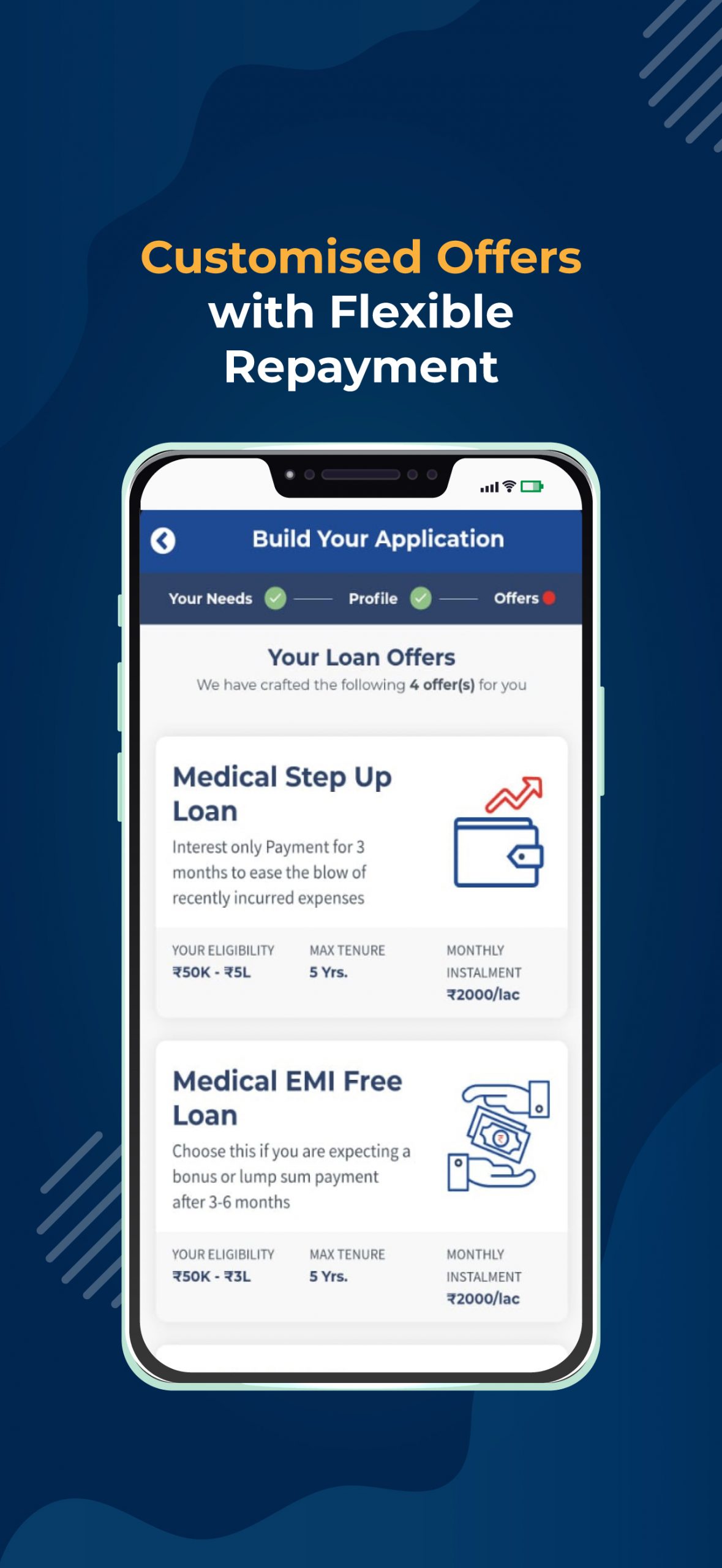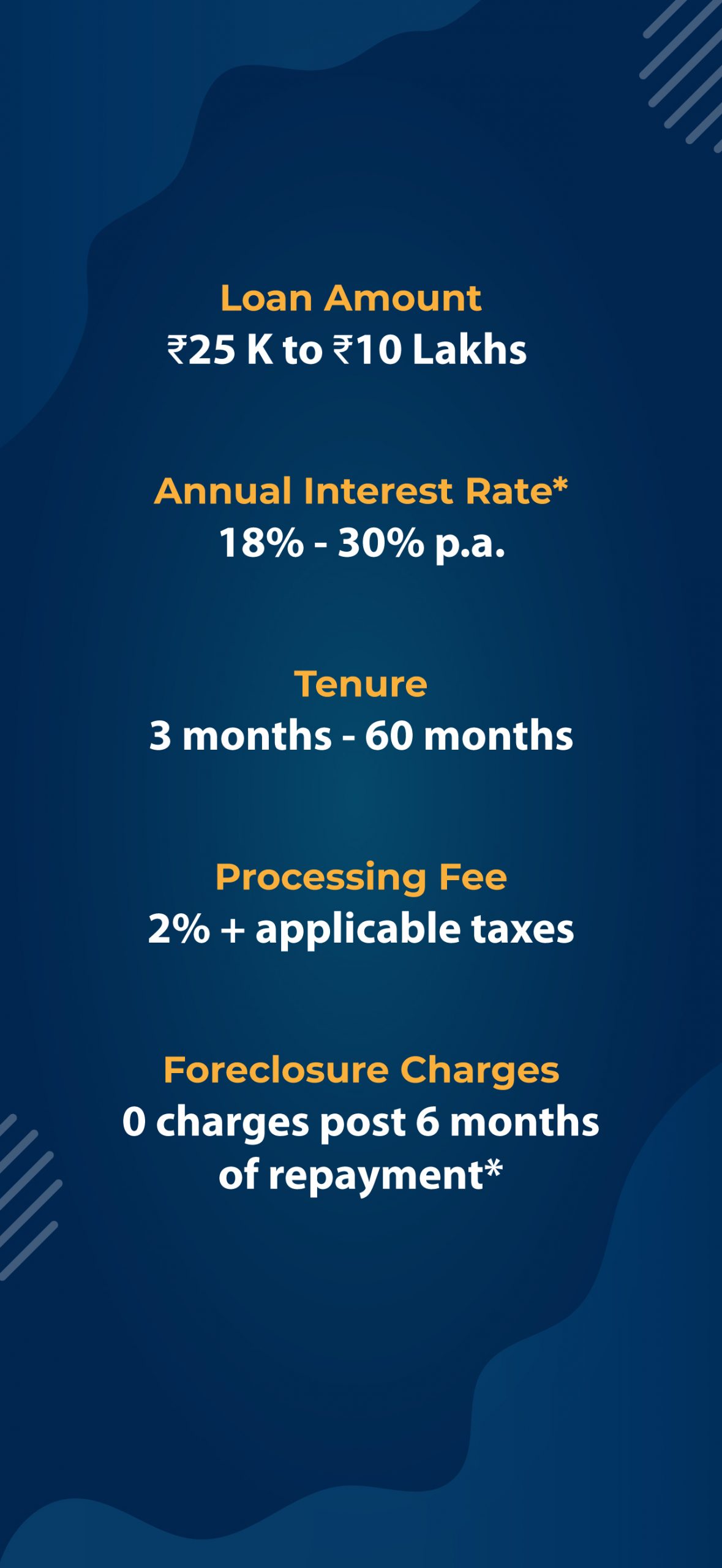 Get Started Instantly
© 2021 LoanTap, all rights reserved.
LoanTap offers Personal Loans for amounts of Rs. 25K - 10L for tenures ranging from 3 Months - 5 Years.
We charge a Processing Fees of only 2% (+ taxes).Our interest rates range from 18% to 30% p.a., based on the type of loan, customer profile and other related factors.
Example: On a personal loan of Rs. 1 lakh at rate of 18% per annum, for a tenure of 36 months, the EMI amount will be Rs. 3,615