How do I log in into "My Account"?
Please visit us at
https://loantap.in
and click on
"My Account"
tab, you will be asked to verify your registered email id by an OTP sent on your email ID. By using your registered email ID and OTP you can access complete loan details.
Where do I see my loan details?
Once
logged in
, you will get to see your loan details as shown below :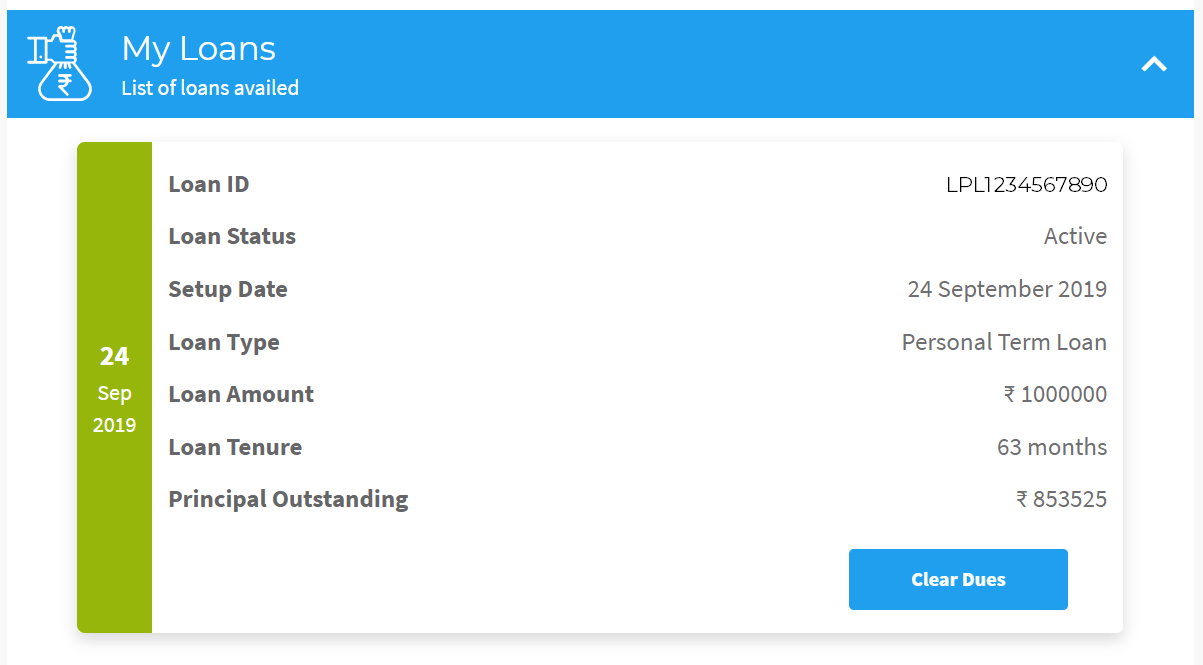 Please click on the
"Loan ID"
& you will have a menu of options specific to your loan as shown below: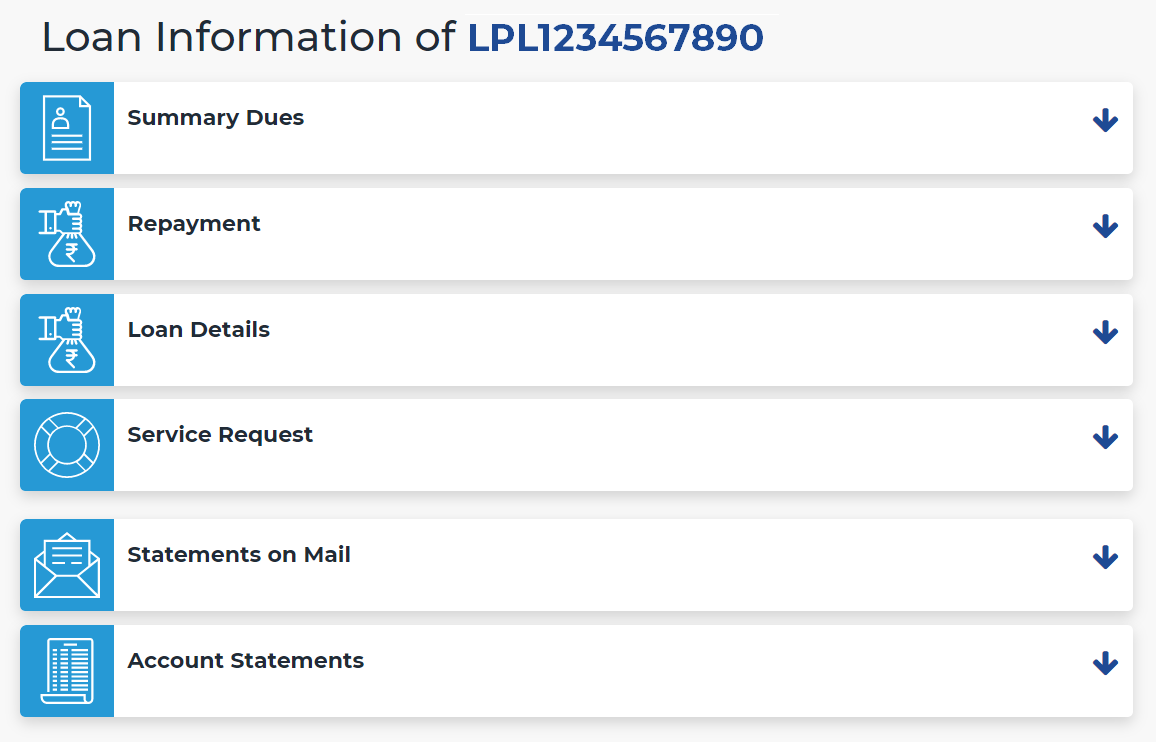 How to make payments to the accurate account?
Please click on
"Repayment"
, accurate details will be shown as below: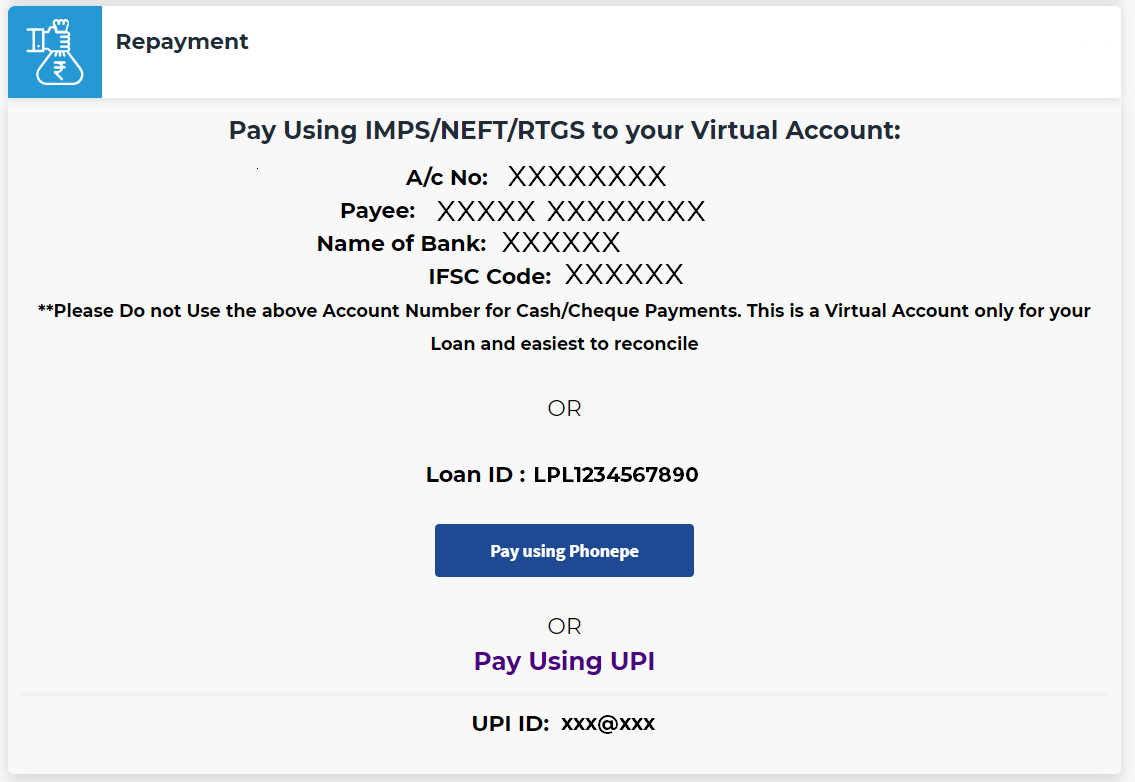 How to fetch loan related statements?
Please click on
"Statements on mail"
to receive loan related statements on mail OR click on
"Account statements"
to download.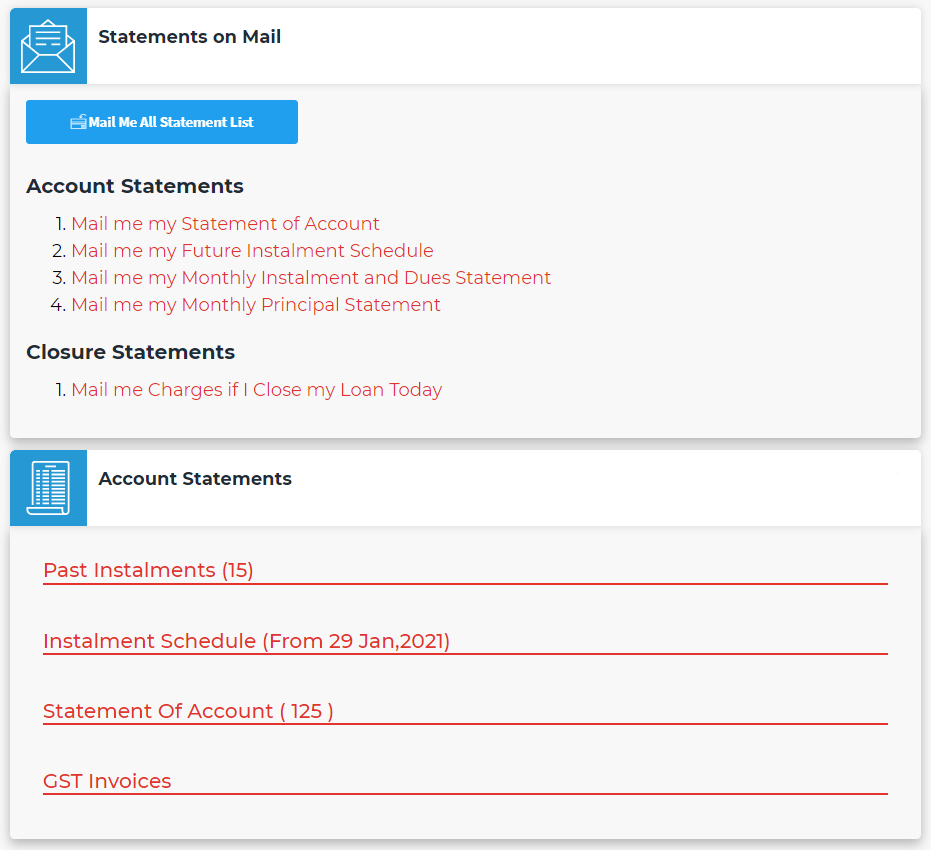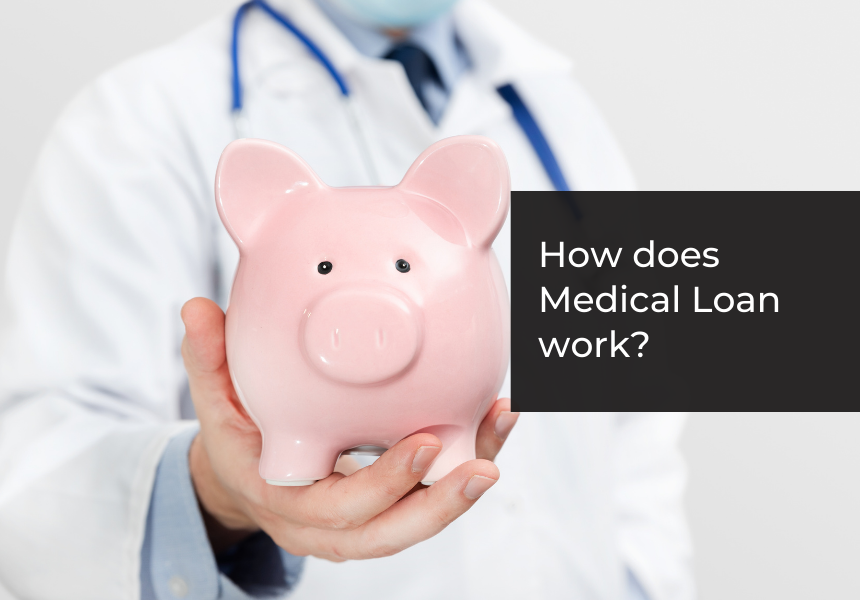 How does a Medical Loan work?
A medical loan is a financial tool designed to assist individuals in covering the costs of their healthcare expenses. It provides a means f... Read More
Medical Loan
Medical Personal Loan
Apply for medical loan
How can a LoanTap personal loan be used for a grand wedding?
A grand wedding is a cherished dream for many couples, but the costs associated with turning that dream into reality can be substantial. Th... Read More
Wedding Loan
Persona Loan For Wedding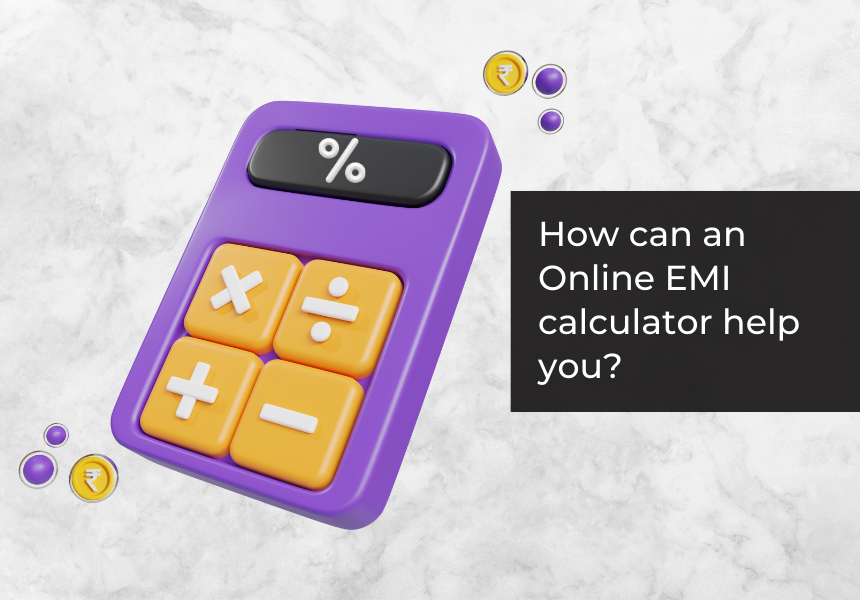 The Role of an Online EMI Calculator in Financial Planning
In the ever-evolving world of personal finance, making informed decisions regarding loans and their repayment is very important. Whether yo... Read More
EMI Calculator
Personal Loan EMI Calculator
Product Related FAQs
Please click on the links below