Top Offers - Personal Loan up to Rs. 3 Lakhs
LoanTap Offers various customised Personal loans up to Rs. 3 Lakhs
EMI Free
Interest only payment every month (40% lower monthly installment versus regular EMI) coupled with Bullet Payment every 3/6 months towards Principal. Ideal when: You receive additional income or an incentive every 3-6 months
Apply Now
Step Up
Interest only Payment for 3 months followed by fixed EMI. Gives you space to manage expenses post an event. Ideal when: Heavy expenditure is involved in a particular event such as Wedding or a Medical Emergency.
Apply Now
Term Loan
Repayment done via Fixed Equated Monthly Installments, where EMI=Principal + Interest. Each Installment reduces both interest and Principal amount. Ideal when: You know the precise Loan Amount needed and your income is consistent.
Apply Now
Why take LoanTap's Personal Loan up to Rs. 3 Lakhs?
Plan a home improvement activity or purchase that new home theatre you always wanted, LoanTap's Personal loan offers are suited to fit your pocket. For purchases priced within the range of INR 3,00,000, LoanTap brings a range of flexible repayment options for Personal loan up to Rs. 3 lakhs. Meet all your financial needs without straining your budgets, all within 24 hours!
Instant approval & disbursal
Easy online process for loan sanction and fast disbursal within 24-36 hours
Flexible Repayment Option
Flexibility to switch to EMI free loan, enhancement and accelerated repayment option after 6 months of disbursal
Higher Loan Amount
Option to choose from amount ranging from INR 50,000 to INR 10,00,000 basis your requirement
Longer Loan Tenure
Flexibility to choose longer loan tenure from 6 months to 60 months making EMIs more affordable
Minimum documents
We collect only what is basic minimum for all our custom personal loan products
Transparent Process
No hidden charges, No pre-payment charges and secured processes
Eligibility criteria for Personal Loan up to Rs. 3 Lakhs
Individuals with a minimum income of INR 30,000 are eligible to get a Loan Up to 3 Lakhs
Indian Citizen/Residents who are 21 years & above
Documents required for Availing a Personal loan up to 3 Lakhs
PAN Card
Salary Slips (last 3 months)
Salary Account Bank Statement (3/6 months)
Address Proof (If differs from permanent address)
Things you can Fund with Personal loan up to Rs. 3 Lakhs
Home theatre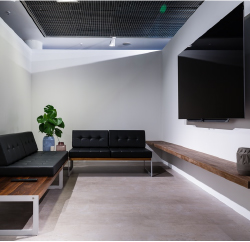 Home theatre
If you are looking forward to purchasing that home theatre you always wanted, this personal loan up to 3 Lakhs is a perfect fit to transform your living room and add theatre-like experience. You can choose the personal loan EMI free offer to fund the purchases of the Home Theatre and surround sound setup with top notch features from the best of the brands like Samsung or LG.
Home Improvements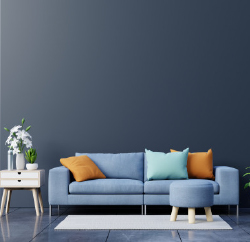 Home Improvements
If you wish to transform the walls of your home or upgrade to better furniture for your home, Personal loan up to 3 lakhs is perfect. You can execute the much awaited home improvement project you have been planning.. Choosing LoanTap's personal Term Loan offer is the best choice as you can carry out the activities and pay in easy EMIs.
Modular Kitchen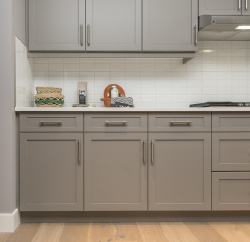 Modular Kitchen
Wish to give your kitchen a new, stylish look with the best of the designs customised by experts, then Personal loan Overdraft upto INR 3,00,000 is a good option. You can choose your style of upgrade without worrying much about the price tags as you can enjoy a withdrawal facility just like a credit card.
Your Personal Loan,
Your Way!
Avail our personal loans through your preferred platform and enjoy unmatched convenience at your fingertips…
Apply Using
Website
Apply Using
WhatsApp
LoanTap offers Personal Loans for amounts of Rs. 25K - 10L for tenures ranging from 3 Months - 5 Years.
We charge a Processing Fee of only 2% (+ taxes). Our interest rates range from 18% to 30% p.a., based on the type of loan, customer profile, and other related factors.
Example:
On a personal loan of Rs. 1 lakh at a rate of 18% per annum, for a tenure of 36 months, the EMI amount will be Rs. 3,615