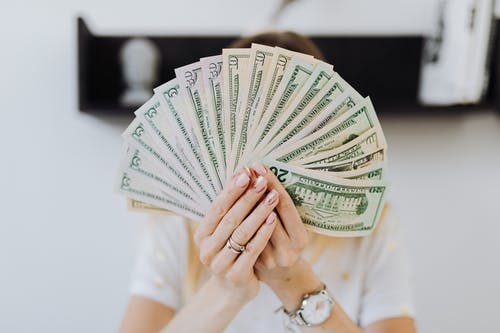 Chennai is famously known as the Gateway to South India. It is an ancient city with beautiful architecture, beaches, and a hub of delicious cuisines. This capital city of Tamil Nadu fascinates the people with its Carnatic music, dances, and colorful temples. It is the fourth metropolitan city of India, where people come to witness different cultures and traditions. Chennai is a leading commercial center in South India. It has become a popular place for headquarters of leading industries, including automobile, software services, petrochemicals, textiles, and hardware manufacturing.
Leading a decent lifestyle is still challenging for some people. Many people migrate to Chennai because of Jobs in IT companies and other sectors. For the last two decades, Chennai has been a home for many engineers from all over India. It is expensive to buy a house or vehicle in this crowded city. However, in some months, your expenses exceed the limit, and the whole of your monthly salary gets used up. Here, you can apply for the Salary Advance Loan.
What is an Advance Salary Loan?
You face a cash crunch and struggle to pay bills in the middle of the month. Sometimes, you feel helpless when there is a shortage of funds. Here, Advance Salary Loans can help you overcome financial obstacles and tackle urgent expenses. LoanTap offers you the best solution for small job workers and salaried professionals. It saves you from the embarrassment of asking for an advance salary from the employer and family members. Salary Loans will help you as short-term loans with instant funds of up to 2.5% of your net monthly salary. It is available at a competitive low-interest rate so that you can clear out your unexpected financial emergencies. There will be no charges to apply for the loan online.
How do Advance Salary Loans work in Chennai?
An Instant Salary based loan is the best way to fill the gap between earnings and your extra monthly expenses. It is a short-term loan provided to salaried people with fixed monthly incomes. Advance loans in Chennai are convenient to process. The loan amount can range between INR 25,000 – INR 1,00,000 over a flexible tenure ranging from 3 months to 12 months. LoanTap is the most trusted digital lending platform available in various cities of India. Advance Salary Loans can be tailored to meet customer needs and turn their dream into reality. You can repay as fixed EMIs or bullet payments against the principal outstanding. Borrowers can decide the amount of the loan and tenure period as per customer convenience. You can use the disbursal amount to buy daily needs, renovate your home, or purchase a car.
What are the Eligibility Criteria for Salary Advance Loans
Getting Salary Advance Loans is a lot easier in this digital world. A simple online process is applied to provide the Advance Salary Loan to salaried employees. It is an unsecured loan that needs minimal documentation.
LoanTap can give you an advance salary loan with flexible installments and easy repayment tenure. You can easily apply for an advance loan on the LoanTap website. Applicants need to clear the following conditions to avail of the loan in India.
You must be a permanent resident of India.
Your age should be 21 years and above
You must have a minimum net monthly income of INR 30,000/-.
You must be a full-time salaried employee.
LoanTap will check your CIBIL score when you apply for an Early Salary Loan. After verifying your credit history, LoanTap will credit the required amount to your account. The salary of the employee will decide the amount of the loan.
Documents Required to Apply for Salary Loans
Salary loans are available for those who earn a low monthly income. LoanTap has made all the financial products accessible for millennials to help them in need. Here are the mandatory documents required to verify your profile and complete the loan application process in just a few hours.
PAN Card
Address Proof like Electricity Bill/Telephone Bill/Rental Agreement/Passport.
Identity Proof like Driving License, Aadhar Card/ Passport
Payslips of last three months
Bank statement for the past six months
With all the verified documents, you can apply for salary loans. You can upload all your documentation on the LoanTap website. After successful uploading, wait for the response. It takes a few minutes to complete the one-time registration process and get the instant cash for personal needs at your fingertips.
How to Apply for Salary Advance Loan Online
Applying for Salary Advance Loan is a quick process with minimal documentation. It is easy to apply for an early salary loan from the comfort of your home or office. The online application process is simple for the users. Follow the steps with all the information and upload the documents to get the approval in just a few hours.
Install the LoanTap app from Google Play Store or visit the page https://loantap.in/apply to apply online.
Filling out the application with basic details like email address and residential address.
While creating your profile, you should check out the offers and enter the desired loan amount.
Upload the mandatory documents or mail them to the team directly with proper validation.
Now, wait for the LoanTap team to complete the verification of your credit score and other details.
After completing the instant verification, LoanTap will send an approval mail and activate the instant disbursal online seamlessly.
The loan amount will be disbursed to your account to withdraw as per your minimum limit. Try to repay the loan on the agreed repayment date to keep your credit score healthy and set a higher credit limit. LoanTap has a simple and efficient digital lending platform that processes the loan with no paperwork. We can disburse the advance loan with attractive interest rates and flexible tenure options.
Benefits of Advance Salary Loan
LoanTap offers Advance Salary Loans Online to support you financially and refrain you from squandering your savings. The loan amount is decided based on your eligibility and credit checks. Salary loans come with multiple benefits that allow you to enjoy financial freedom by giving you the flexibility to pay in easy EMIs.
Quick Loan Approval: It will disburse an Instant Advance loan into your account based on same-day approval. Applying for any personal loan is a paperless process with minimal documentation and filling out the application online. LoanTap can activate instant disbursal within 24-36 hours if your credit score is decent.
Collateral Free Loans: Salary advance loans are collateral-free. LoanTap doesn't require any security to be submitted against the loan.
Minimum Documentation: Online fintech lenders can guarantee you the loan with no paperwork or physical verification. It gives you the liberty to fill out the application with a few documents. However, all the documents should be verified, including identity proof, address proof, and bank statements.
Transparent Process: There are no other hidden charges or prepayment options to access the Early Salary Loan. The team will take a processing fee of Rs 2500 + GST for loans up to Rs 50,000 and a Rs 5,000 + GST processing fee to credit a loan of Rs 50,000 or above. LoanTap follows a transparent process to fill the gap between borrowers and fintech lenders.
Flexible Repayments: You can repay the salary advance loan as flexible installments or EMIs. In the Salary Loan, you can opt to pay the interest-only for days on the amount you utilize if you choose the Overdraft option. You can also make payment in one shot, depending on the loan amount and your financial capacity. Use the Advance Loan EMI calculator to know how much you can pay every month and decide tenure at your convenience.
How can you use Advance Salary Loans in Chennai?
Advance Salary Loans in Chennai can be quickly credited to your account after the verification is complete. You can use the loan amount for various purposes. There is no restriction for the users on how much they should use and withdraw the money from the bank account. You can use the instant cash more smartly for the following reasons:-
Renovating House: Your house needs renovation to upgrade the look or repair the old-fashioned ambience. But, your financial budget doesn't allow you to hire a renovation constructor. Borrowers can apply to get extra cash up to 1 lakh with minimal charges for the home renovation expenses.
Make a Deposit: You have found a comfortable apartment on lease or want to buy a bike. But, you are short-handed with money and unable to make deposits to turn your dream into reality. With Salary Loans in Chennai, you can purchase your first two-wheelers or pay the rental deposit to rent an apartment in urban areas.
Credit Card Debts: At the end of the month, you may get a notification to pay credit card dues. But, you may not have enough balance to consolidate your credit card debts. Negative credit history can impact your account. It could become a hurdle for you in getting any other financial products in the future. It is better to sign up for the Early Advance Loan for debt consolidation.
Medical Emergency: Sometimes, you may face medical emergencies that can cause thousands of rupees in medical bills. You cannot avoid such unexpected situations in life. But, one feels hopeless when there is no money to pay those bills. In this situation, Advance Salary Loan can save you by giving immediate cash in hard times.
Traveling: You want to go for a relaxing trip, away from the hustle and bustle of city life. But, your financial condition stops you from planning a trip. LoanTap's Salary Advance Loans gives you an affordable solution by providing finance to plan a luxurious holiday vacation. You should have a good CIBIL score to get an Advance Salary loan from LoanTap.
Festive Shopping: Festive occasions like weddings or Diwali are boring without glamorous clothes and accessories. Everyone gets excited to shop for weddings or other festivals to make it memorable. But your monthly salary always goes into paying the bills and rent. There are a few days left for next month's salary. Request an early salary loan online in Chennai to handle all your shopping purchases.
Home Repair: Your house is looking quite outdated. It needs a makeover to look modern and contemporary. Home Revamping needs the right tools and a professional to repair the walls or ceilings of your home with style. It can be expensive if you don't have a budget for home repairs. Salary Loans give you time to plan a budget and apply for the exact loan amount with flexible tenure.