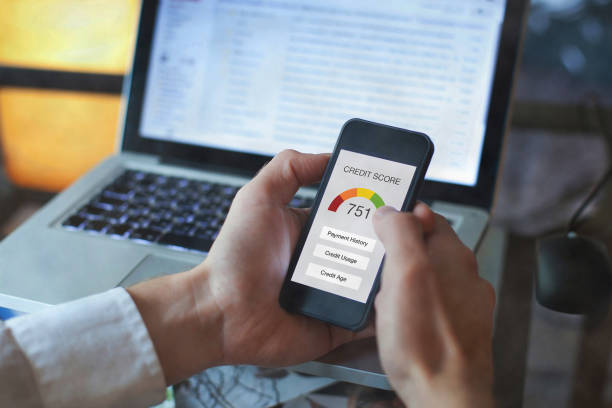 Are you planning to upgrade your smartphone? Getting the latest phone using credit cards is quite popular amongst millennials. However, not everyone can swipe credit cards to make their purchases. You can buy your mobile phone with your savings. However, it doesn't make sense to wipe out your savings for this. Sometimes our financial obligation stops us from buying the desired smartphone. Luckily, there are numerous financial products available to finance mobiles.
In this fast-paced world, it's easy to get a loan from financial institutions or fintech lenders. LoanTap provides you with the option to buy a mobile phone on EMI without using credit cards. Mobile Loans are similar to personal loans, which help salaried professionals for purchasing mobiles phones of any brand. It is the right time to shop for mobiles using a personal line of credit with convenient repayment methods.
How to Buy a Mobile Phone on EMI?
Getting a Mobile loan from LoanTap offers you the best deal to get the desired smartphone. You can put off using your savings to purchase expensive phones from popular brands such as Apple, Samsung, and more.
But how does Mobile Loan work?
It is an easy and hassle-free process. You need to fill out an application form and upload a few documents online. LoanTap App is an accessible digital lending app where you can get loans on zero down payment. LoanTap is a leading fintech platform where you can get customized personal loans as per your needs. This is your time to make a smart decision with an affordable EMI personal loan solution.
Top Customized Mobile Phone Loans from LoanTap
LoanTap offers you four customized mobile loans designed for different borrowers and personal expenses. You can visit the website or download the LoanTap app to request a loan now. We provide the best mobile loans options to choose from as per your requirements. These four customized categories will help you decide the exact loan amount and tenure to pay off without any hidden charges.
If you want to buy mid-range mobile phones, this Mobile Term Loan is the perfect option. Anyone can buy Mid-range mobile phones of popular brands like Oppo and Xiaomi, typically ranging from INR 40,000 to INR 70,000. You can use the convenient repayment facility to pay off your Mobile Loan in Fixed EMIs. This is best suited for individuals who know the exact loan amount and tenure. The EMI includes the principal and interest components.
Do you want to buy an inexpensive mobile phone on EMI? This Mobile Salary Advance Loan is the ideal one for you. You can purchase low-range Mobile phones offered by Vivo and Xiaomi. At LoanTap, we can avail you of the loan amount ranging between INR 15,000 to INR 45,000 to buy the desired edition. If you are at the end of the month and want to purchase a phone immediately, Mobile Advance Salary Loan is for you. It is easy to repay the loan amount with Fixed Equated Monthly Installments. Salaried professionals are eligible for these short-term loans when they don't have immediate funds. You can pay off the loan over the next 12 months.
Mobile EMI Free Loan is the ideal solution for the millennials who love high-range mobile phones. You can get a mobile phone of upwards of INR 60,000 from brands like Samsung and Apple. You need to repay only the interest component on a monthly basis. You can make bullet payments towards the principal on a quarterly or half-yearly basis. If you are the kind who gets bonuses or incentives on a periodical basis, this is best suited for you.
This Mobile Step Up Loan is an affordable solution to buy a Mid to High range of Mobile phones. You can purchase mobile phones ranging between INR 60,000 – INR 1,10,000, typically offered by Samsung, Apple, and Oppo. This way, You can enjoy interest-only payments for the first three months with fixed monthly installments subsequently till the end of your tenure. Apply for this Step Up Loan from LoanTap even if your monthly expenses are lined up. It will help you to maintain the liquidity later. You can pay off the loan amount via the low interest-only installments in the initial three months, followed by fixed EMIs for the remaining tenure.
Benefits of taking LoanTap's Mobile Loan
Instant Mobile Loans open a window to get a top-notch smartphone for you. So, why not take advantage of this easy-to-access EMI Personal Loan? LoanTap is ready to give you a loan worth between INR 25,000 – INR 1,00,000. It will help you buy Smartphones with the latest features and attractive look. Take a look at the benefits of getting a Mobile Loan Online from LoanTap.
Quick Approval and Disbursal: This is the primary reason to get a personal loan from LoanTap. You will get the instant mobile phone loan online within 24 hours. If you require immediate funds, it is best to apply for low-interest mobile loans online.
Comfortable Repayments: You can get zero down payment mobile phones online without a credit card. Any personal loan is available with flexible repayments options to choose from as per your profile, income, and credit score. It will get the chance to choose how you want to repay in the initial months. 
Collateral Free Loans: Buy Mobile on EMI with LoanTap's Loans. Mobile personal loans are unsecured loans, where no asset or security needs to be pledged with any fintech lender or financial institution. This collateral-free loan is best suited for salaried professionals with a steady income.
Minimum Paperwork Needed: There's no better option than getting a loan online without any Physical verification. It does not require a lengthy process involving filling numerous forms to get approval. A few mandatory documents will need to be uploaded to verify your professional and personal details. 
No Hidden Charges: Getting a personal loan from LoanTap involves a transparent process without any hidden charges. LoanTap lets you avail of the low-interest rate mobile loans through a simple process. All charges will be mentioned clearly on the website.
No Fore-closure charges: Individuals can prepay the whole loan amount post six months of disbursement. There will be no foreclosure charges after six months of loan completion.
Easy Repayment Tenure: LoanTap offers Mobile loans for amounts of INR 25,000 – INR 1,10,000. There will be enough time to repay over a tenure of a maximum of 24 months. Mobile EMI Calculator can help you calculate the repayments and decide the tenure to pay the remaining amount.
Eligibility Criteria for Availing Mobile Loans
As LoanTap offers you the credit facility without denting your savings. You can get the payments with easy loan service and flexible installments. However, to get the loan amount within 24-36 hours, you need to fulfil the mentioned eligibility criteria below:-
Applicants should be 21 years or above.
You must have a minimum income of INR 30,000 per month.
Valid Bank statements of the latest six months.
You must be an Indian Citizen or resident.
Payslip of the last three months.
If you match all the parameters, you can apply for mobile loans online in India. Salaried professionals are eligible to get the loan. If you are self-employed or a business owner, you should have proper documentation to get EMI loans on Mobile Phones.
Basic Documents Needed for Availing Mobile Loan
After matching all the conditions, you will be asked to upload the basic documents for verifying your bank and personal details. If you are a salaried person, keep these documents ready for mobile finance:
PAN Card
Aadhaar card/Driving license/Passport for proof of permanent address
Copy of latest utility bill/telephone bill/postpaid mobile bill/ registered rent agreement for current address proof
If you are self-employed, you should have the following documents:-
PAN Card
Aadhaar card/Driving license/Passport for proof of permanent address
Current address proofs like latest utility bill/telephone bill/postpaid mobile bill/ registered rent agreement.
Business establishment proof
Latest ITR
House ownership proof like a property tax receipt, electricity bill, etc.
You need to make sure that all these documents are valid and updated. If you have a decent credit score, it increases the probability of getting a loan. If you don't have a good score, your application could be rejected by the team. So try to keep your bank account healthy and pay off existing debts to maintain a clean credit history. After matching all the conditions, your account will be verified. Our representative will activate the instant disbursal with the exact loan amount and the tenure based on your selection. To know further, check the step-by-step guide to apply for Easy Mobile Loans Online.
How to apply for Mobile Loan in India
Technology has made it easier to get loans for people. You can get anything online in just a few clicks. Likewise, LoanTap has created a digitally innovative platform to get tailored financial products to meet your aspirational needs. LoanTap is a leading fintech platform in India that is focused on customized personal loans. Borrowers can enjoy the best user experience on the LoanTap website or personal loan app. If you are ready to apply for mobile loans online in India, try out the following steps to complete the process.
Step 1: You need to visit this link to fill out the application form with your personal and professional details. Make sure all the details are accurate and valid.
Step 2: Once you have filled out the application form, you should upload the required documents after proper verification. Wait patiently till the LoanTap team verifies them.
Step 3: You will be asked to upload the mandatory documents.
Step 4: You can choose the KYC verification online process. You can also complete the online process by installing the LoanTap app from Google Play Store.
Step 5:  After verification, your loan will get same day approval and the disbursal of your mobile loan will be activated.  After the process is completed, the loan amount will be credited to your account. 
After completing the process, you can use the loan amount for financing your smartphone. Try to repay the loan on the agreed repayment date. LoanTap offers you personal loans to manage the expenses and meet your urgent needs. LoanTap has partnered with reputed brands like Oppo, Vivo, Apple, and Samsung to provide you a range of smartphone options on easy EMI.
LoanTap understands the aspirational needs of the millennials and endeavours to offer them suitable tailored solutions. With LoanTap financing solutions available at your fingertips, there is no reason for you to put off your dreams for another day. You can pick up your dream smartphone and pay off the same in easy installments.