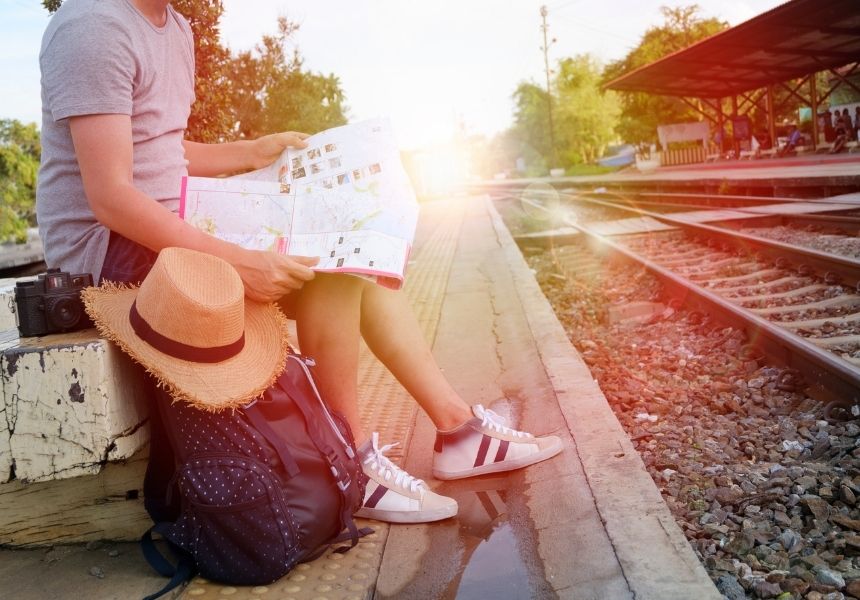 Travel loans refer to personal loans availed for going on vacations which may involve high travel and accommodation expenses. Going on dream vacations abroad has become the latest trend among the millennial generation and they do not like to defer their gratification because of a shortage of funds. A Travel loan helps a borrower to plan for comprehensive vacations in India and abroad. They are unsecured personal loans that are offered by lenders to help individuals fulfil their aspirations.
Several digital lenders offer tailored holiday loans to individuals based on their salary, employment and credit score. There are several promotional schemes on offer during the festive seasons in a bid to attract the younger generation. Keeping a lookout for attractive offers can give you a chance to avail of attractive offers and better interest rates.
Travel loans are unsecured loans that are extended based on the repayment capacity of the individual borrower and his/ her credit score. The borrower's ability to negotiate a better interest rate will depend on the credit score.
Apart from the last 18 months when the pandemic forced us to stay cooped up at home, humans normally love travelling. Be it the urge of being one with nature or exploring historical places or visiting religious sites or meeting new people, people have their own reasons to travel. Travelling is an expensive affair with the costs of travel, accommodation and food adding up to a fair bit. That doesn't mean you should put your travel plans away. All you have to do is to draw up your travel plans carefully and apply for a holiday loan. Yes, you heard it right. When the travel bug bites you, you can take a holiday package from LoanTap and go on that dream vacation you always wanted to take. What's stopping you?
What is the eligibility for a travel loan?
A travel loan is just like any other personal loan and is subject to the same eligibility criteria. You have to be over the age of 21 years to apply for a travel loan. You have to be an Indian citizen or resident to apply for a travel loan and earn a net income of over Rs 30,000 per month.
Having been in employment for 6 months or more will generate a credit score that will put you in a better position to apply for a travel loan. Having a decent credit score can be your gateway to quick personal loan approval.
What are the documents needed?
Fintech lenders have simplified the travel loan process to such an extent that the bare minimum documentation is needed for processing the travel loan forms. All you need to do is to visit the LoanTap website and fill the online application form . The following documents will have to be uploaded –
PAN Card
Aadhaar Card
Salary Slips for the last three months
Bank Statements for the last six months
What are the steps to apply for a travel loan?
Step 1 – Visit the LoanTap website.
Step 2 – Fill up the Loan Application with the details of the loan needed
Step3 – Upload the documents mentioned in the previous point. This is to confirm proof of identity, address, employment and salary details.
Step 4 – The LoanTap team will evaluate the application. If all details are correct and the credit score is reasonable, the loan application will be approved.
Step 5 – Once the loan application is approved, the loan will be credited to the mandated account.
Step 6 – The entire process from filling the application to receiving the credit in the mandated account will not take more than 24-36 hours.
Why should you consider a travel loan?
You should consider a travel loan if you do not wish to spend all your savings on a holiday trip.
A travel loan is convenient if you do not wish to defer your holiday plans with your family only due to a lack of funds.
If you are confident about repaying the loan amount in comfortable EMIs over the tenure of the loan, there is nothing wrong with availing a travel loan.
What are the points to be considered while applying for a travel loan?
Calculate all the expenses involved in the trip including travel, accommodation, food, shopping etc and add a buffer of 20% before arriving at the loan amount.
Surf the internet and compare the rates offered by all lenders before arriving at the best deal.
Use the Personal Loan EMI calculator to arrive at the right EMI that fits within your monthly budget. It is important to ensure that you are comfortable with this amount so that you do not struggle to repay this in future.
Can there be any restrictions on how the loan amount is spent?
Once you have received the loan amount, you can use it any way you feel like. If you are using it for your dream vacation, you do not need to provide any information to the lender about how much you have spent on various heads of expenses.
How long do I have to wait for the loan amount to be credited to my account?
Several lenders offer instant personal loans to customers. Approval is provided within a few hours. Loan disbursal takes place within 24-36 hours from the time of filling the application.
What are the repayment modes available for travel loans?
There are multiple modes available for repayment of personal loans and customers can choose whatever is best suited for them. You can use post-dated cheques or pay cash on a monthly basis towards EMI . However, the preferred mode is to provide an eNach Mandate that will give the lender a standing instruction to debit your account for the EMI on a fixed date every month.
Why should I provide my income proof to obtain a travel loan?
Travel loans, being a form of personal loans, are unsecured. They are usually given to borrowers based on their salary and employment and the risk of default is limited. The income proof is essential to provide assurance to the lender that the loan will be repaid without delay or shortfall. The process for personal loans is simple only because most of the loan risk is taken care of via the income statement and credit score which provides assurance to the lender regarding the repayment capacity of the borrowers.
How can I choose the tenure for my loan?
The personal loan EMI calculator can be used to work out the appropriate tenure for the loan. You should keep in mind the EMI that is convenient for you, given your monthly budget and adjust your tenure accordingly.

Can the travel loan be used for both domestic and international travel?
Yes. There is no restriction on international travel if you avail of a travel loan. You can use it to travel anywhere in India or abroad.
Is a travel loan cheaper than a credit card?
Yes. Credit cards charge 2.5-3% interest on the outstanding balance which works out to 24-30% annually. A holiday loan from Loan Tap will incur interest of around 18% which works out much cheaper.
What are the key features of Holiday Loans?
Quantum of Loan – LoanTap offers holiday loans from Rs 50,000 – Rs 10,00,000
Tenure of Loan – Holiday loans offered by Loan Tap can be taken for tenures ranging from six months to sixty months
Interest Rates – Interest rates at Loan Tap start from 18%p.a.
No collateral – Holiday loans are a type of personal loan and do not require any collateral.
Quick disbursement – Holiday loans are disbursed within 24-36 hours of filling up an online application.
Minimal paperwork – Apart from the mandatory documents that need to be uploaded, there is no paperwork involved.
No hidden costs or fees – LoanTap charges no hidden costs or fees apart from what is mentioned on the website.
Promotional offers – There may be promotional offers available from time to time and it is up to the borrower to watch out for such limited period offers and make use of them.
A holiday loan from LoanTap is the best way to make your travel dream come true. Whenever the travel bug bites, make sure you take it seriously. Draw up your holiday plans carefully. Check out a few of your dream destinations and narrow down on your number one choice. Get a virtual tour of the hotel facilities and check out the airline offers. Draw up a comprehensive budget and add 20% as a buffer for unexpected expenses. Now, apply for the holiday loan at LoanTap and relax. Select the tenure in such a way that the EMI is comfortable for you. Enjoy your vacation and you can return and pay off the debt over the agreed tenure.