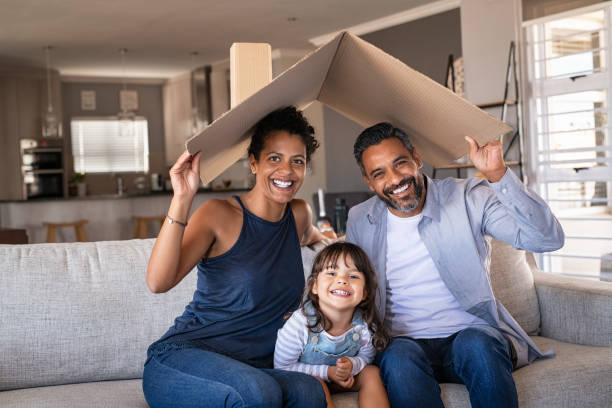 Are you looking for gorgeous furniture to complement your home? Home Furniture gives a modern and contemporary look to your abode. Furniture adds comfort and functionality to your home with bookshelves, dining tables, wooden desks, sofas, and much more. However, when you go to a furniture store, your heart wants to buy an expensive piece to upgrade your home style. As soon as you see the price tag on that piece of furniture, you end up quitting the idea of purchasing.
At LoanTap, we offer you furniture loans to get any range of furniture on easy EMIs. Our Furniture Loan facility helps you give your home a makeover at lower interest rates. So, it can reduce pressure on your monthly salary and let you manage other expenses. But, your next question arises how does Furniture Loan work?
What is a Furniture Loan?
Furniture Loan allows you to buy a wide variety of stylish furniture for living rooms, bedrooms, kitchen, and so on. Instead of using credit cards or savings, LoanTap gives you an inexpensive solution for purchasing furniture with good deals. We have partnered with the top most-trusted brands like Pepperfry, Godrej Interio, and Home Center to avail you of the Best Furniture in the market. Furniture loans are a type of Personal Loan that offers you the freedom to spend on any furniture. It is the best form of credit with the loan amount ranging from INR 50,000 to INR 3,00,000 over the tenure of 3 months to 60 months. Along with easy repayments tenure, you are allowed to choose flexible repayments options based on your profile, type of loan, and income proof.

Types of Customized Furniture Loans
LoanTap has designed customized personal loans to buy suitable furniture for your home. You can choose any one of them for purchasing furniture on an installment basis. They may vary in terms of the exact loan amount and duration of tenure to repay. Here are the best four offers in Furniture Loan for you.
This Furniture Loan is introduced to finance a high range of furniture to decor your home interior. It can help you purchase any costlier furniture ranging between INR 1 lakh – INR 3 lakhs from reputed brands like Pepperfry and Godrej. EMI Free Loan offers you the loan amount to repay in low installments with monthly cash outflow. You can go for bullet payments towards the principal outstanding over the tenure of 3 months/6 months. It will help you reduce EMI outgo by making lump sum payments half-yearly or quarterly.
This Term Furniture Loan provides you with the flexible repayments option in the form of EMI. The interest rates will be recalculated on the principal outstanding every month. Term Loans allow you to purchase mid-range furniture ranging from INR 50,000 to INR 1,50,000 from popular brands like Home Center. It is best suited for salaried professionals if you know the exact loan amount and have consistent income.
Step-up is the perfect choice for purchasing valuable furniture in the range of INR 1,00,000 to INR 2,00,000. You are allowed to choose home decor items and home furniture from brands like Godrej Interio, Home Center, and Pepperfry. This Furniture Loan Online offers you to enjoy interest-only repayments for the first three months, followed by fixed EMIs for the remaining tenure. It will fuel your account with more cash flow in the next 3 or 5 months and help you manage monthly expenses hassle-free.
This Personal Overdraft Loan is the ultimate solution to purchase mid to high-range furniture from most-trusted brands like Pepperfry and Godrej. The loan amount may vary from INR 1,50,000 to INR 3,00,000 for the particular tenure. You only have to pay interest on the amount you withdraw and not on the entire sanctioned amount. This Overdraft Furniture Loan is a credit-card facility with 50 % interest on the loan amount and lets you spend your salary for monthly expenses.
Features of Furniture Loan
Online Furniture Loan can help you with replacing old-fashioned furniture with new ones. Buying furniture will add up more expenses and surely dent your savings. LoanTap brings you an innovative solution to avoid spending big chunks on purchasing furniture. Furniture loans in India get you furniture on an EMI basis with low installments option.
Instant Approval: At Loantap, we can avail of the furniture loan within 24 hours. The loan application process is simple and quick for borrowers with minimal paperwork. If you have a decent score, the loan will be disbursed instantly without any hassle. There would be no requirement for you to visit any branch to get personal loans.
No Collateral: Furniture Loans are generally unsecured if you want a loan amount up to 10 lakhs. You don't have to give any collateral to any bank or financial institution. However, you will need to submit your assets or stocks for secured loans with higher amounts.
Minimal Documentation: No paperwork will be required to avail of the loan. It provides you with a simple online process where you fill in the application and upload the basic documents. The Furniture Loans will be credited through minimal processing without any additional charges. However, the required documents should be valid and updated.
Flexible Repayments: It will let you choose how to repay your Furniture loan. You can apply for an Overdraft furniture loan to get interest-only payments. Flexible Repayments allow you to set the repayment date if you choose EMI Furniture Loans. The mentioned customized loans offer you financing options and decide the repayment method as per your needs.
Transparent Process: At Loantap, the team will sanction the loan with no pre-closure charges after six months or hidden charges. The LoanTap offers the loan without any prepayments and only processing fees as per the amount. However, while applying for the loan, you will get charged a processing fee of 2% + GST. Otherwise, there are no hidden charges applicable on the personal furniture loan.
Eligibility Criteria for Furniture Loan
Anyone can apply for a furniture loan to buy home items with instant funds. It is easy to go and fill out a loan application online on the LoanTap. Before that, you have to qualify for the mentioned eligibility criteria. Whenever you apply for any personal loans, these criteria need to be followed:-
You should be above or 21 years of age.
You are an Indian citizen or resident
Your net monthly salary should be over INR 30,000/-
You must be a full-time salaried employee.
After passing all the criteria, you should prepare the basic documents required for availing of the Furniture Loan in India. Here is the checklist of the documents which should be valid and up to date:-
PAN Card
Proof of residential address (Aadhaar card, Driving License, Passport)
Salary slips of last three months
Bank statement of the salary account for the six months
You make sure these mentioned documents are verified. Both personal and bank details should be accurate and updated. It is time to choose to get furniture in instalments with LoanTap's furniture loan. So, you can spend more time enjoying savings on various purposes despite spending on costly furniture items.
Steps to apply for Furniture Loans
Furniture loans can be a good idea. However, consider applying for the loan when you have a steady income to afford the repayments. Personal Loans like Furniture Loans are flexible, pocket-friendly, and the fastest approach to meet life stage-based financial needs. Loantap team will process your loan and credit your account in just 24-36 hours. The whole process gets completed after completing the following steps, which are:
Install the LoanTap app from Google Play Store or visit the page https://LoanTap.in/apply to apply online.
Create your profile by filling out the basic details like email address and residential address.
After creating a profile, check out the offers and enter the desired loan amount.
Upload the basic documents or mail them to the team directly with proper validation.
Wait for the verification of the documents and scrutiny of the credit score.
Once the KYC is complete, the loan will be approved.
As soon as you match all the parameters, they will activate instant disbursal online and send an approval. You can withdraw as much as you need as soon as the loan amount gets credited into your account. LoanTap offers you a higher amount loan in the range of INR50,000 – INR 10 lakhs for tenures of 5 years. Interest rates are charged starting from 18% based on the type of loan, customer profile, and other related factors.
Benefits of Furniture Loans
Financing your furniture is the best way to buy the desired furniture now and pay later. LoanTap will lend you enough funds to get whatever you want without compromising the quality. There are some benefits to taking a furniture loan from LoanTap, which are worth checking out.
No Limit: When you don't have a sufficient account balance, you struggle to buy the best furniture for your home. Somewhere, you will try to compromise on the quality and omit many items you want. If you have opted for furniture financing, you can purchase high-quality items and create a residence with beautiful furniture.
Credit Score: You are worried about a bad credit score because that can upset the probability of getting a furniture loan. Furniture Loans are unsecured loans that allow you to purchase furniture with a reasonable credit score. Personal Loans will need verified documentation to qualify you for financing.
Manage Credit Score: You can improve your credit score if you apply for furniture loans online. To maintain the credit score, borrowers need to make consistent payments on time and clear all the debts. With your decent credit score, you will be eligible for higher-amount loans and other financial products in the future.
Buy Now, Pay Later: New furniture can be costlier for you. Your salary may be insufficient for buying any furniture after paying for utilities and other monthly expenses. Instant furniture loan will provide you with enough cash to finance the furniture shopping and a flexible option to pay later.
LoanTap gives you a convenient opportunity to purchase the furniture of your choice at competitive interest rates. So, there is no need to put off your aspirations with LoanTap furniture loans a few clicks away.