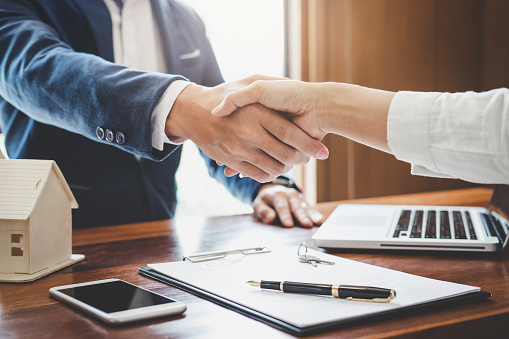 Known as the biggest hub of IT companies in India, Chennai is the most populous city in Tamil Nadu. Half of the population is contributed by migrants from all over the country. With the growing economy, this city provides a comfortable urban lifestyle with top-notch healthcare facilities, excellent institutions, delicious food, and an abundance of opportunities. This metropolitan city can give you a chance to participate in the growth of this economic centre of South India.
However, the average cost of living in Chennai is INR 40,000. Living a modern lifestyle increases the burden on your monthly Salary. Credit cards are a viable option to use for shopping, movies, restaurants, and enjoying whatever you like. But, credit cards come with higher interest rates. If you miss any payment, it can increase your debt. Having a small amount of debt is not an issue.
You use multiple credit cards for different reasons and get overloaded with huge monthly debts. In such a situation, it is difficult to manage multiple debts in the same period.
What is the Debt Consolidation of Credit Cards?
Consolidate all credit card debts to improve your credit score. The Debt Consolidation Strategy is the ideal way to clear your outstanding multiple credit card balances in a single payment. Whether you are a salaried professional or self-employed, this personal loan for credit cards helps you to lower interest rates and reduce your monthly repayments.
It can help you get out of debt faster and rebuild your credit. To consolidate credit cards, you can go for savings or borrow money from certain lenders. However, asking for money from lenders could be risky and stressful. That's why LoanTap came up with a debt consolidation loan as a potential option for consolidating debt.
How does Debt Consolidation Loan for Credit Cards work?
Taking a personal loan for debt consolidation will help you to combine all your debts into a single account. This type of loan is an unsecured loan where borrowers get the loan amount of up to 2 lakhs. It will also spare your savings by providing a personal loan with better interest rates.
A personal loan for consolidation offers you a loan amount with flexible repayment tenures of 6 months to 60 months. You can now pay all creditors with a single amount. A credit card consolidation loan will help you maintain a healthy bank balance even if your credit score is poor and give you an opportunity for improvement.
Benefits of Credit Card Takeover Loan?
Credit card debts are stressful to manage. You will be overloaded with multiple monthly payments, which can disturb your monthly budget. However, if you are still in doubt about whether you should go for any consolidation loan for credit card debts, then check out some benefits of debt consolidation loans online:-
Single Payment: Tracking monthly payments can be stressful for borrowers. If you consolidate credit card loans, you will need to focus on one payment only. In this way, you will not miss any monthly payments. Instant Personal loans allow you to pay the loan amount in low EMIs every month without compromising your monthly budget.
Keep Savings Intact: Savings are an important source of finance when your financial condition is not good. But, using all your savings and fixed deposits for paying off the debt is not the right thing to do. Because credit cards with higher interest rates can take all your savings. Despite that, the burden of the monthly payment will not go away. So, it is better to take a debt consolidation loan to get out of a pile of debts.
Lower Interest Rates: Instant debt consolidation is a much cheaper financing option for borrowers, where it will charge only 1.5% – 2% monthly, much lower than a credit card, which has much higher interest rates of up to 30-36% annually.
Easy Repayment Tenure: Credit Card Debt Loans Online are available to save your money. It offers you the loan amount with a flexible and reliable tenure period, where you can make monthly payments with no rush. But, you must pay off the loan amount within the decided tenure.
Improved Credit Score: Improving your credit score is a priority and going for a credit card consolidation loan is a good solution. Paying off the debts in a single payment will make you aware of your credit score. It is the best way to discover what is hurting your credit score and improve the same.
Features of Debt Consolidation Loan Online in Chennai
Debt Consolidation Loan in Chennai is an ideal solution to pay higher interest rates on credit cards bills combined in one go. Managing a single payment is way easier than paying off multiple creditors. A personal loan comes with the best features that attract borrowers to go for it:-
Loan Amount: LoanTap has designed this debt consolidation loan online for borrowers who want to consolidate credit card debts. It offers a loan amount ranging from INR 50,000 to INR 10,00,000. However, the exact loan amount will be decided based on your inputs and credit checks.
Unsecured Loan: Some lenders will ask you for any security or collateral in exchange for the sanctioned loan amount. However, LoanTap designed this loan to cater to the needs of every individual with personal financial assistance. So, clearing credit card debt with a personal loan requires no assets as a mortgage against the loan amount.
Timely Approval: Personal loan is easy to get through a simple process, where you can create your profile and enter your details to get the loan instantly. If you match all the criteria, we will approve your online application within 24-36 hours.
Minimum Documentation: Zero paperwork rule is applied to get you any personal loan for debt consolidation. You don't need to fill out numerous forms, only submit some basic documents to verify your details in less than 24 hours.
No Hidden Charges: LoanTap follows the complete transparent process to disburse the loan amount. No hidden costs will apply to the sanctioned amount. There are no prepayment charges for higher payments and no foreclosure after six months.
Low Processing Fees: Borrowers will get charged a small processing fee of 2% + applicable taxes on the gross loan amount. It may vary depending on the loan amount sanctioned. Other than this, no prepayment charges need to pay during the loan processing.
Customized and Flexible Installment Options
LoanTap comes with two customized instalment options, in which borrowers are allowed to pay the amount flexibly and stress-free. You can decide the loan tenure as per your financial capacity and monthly income. Here they are:-
Step up Loan Instalment: Step Up Loan is best suited If you are a salaried person. It allows you to pay interest only for the three months, followed by the fixed EMIs in the remaining tenure. You can choose this repayment method if you know the exact loan amount and tenure time. It also gives you ample space to handle your monthly expenses with ease.
Term Loan Installment: If you can pay monthly payments, this customized repayment option is the right choice for you. It allows you to repay via Fixed Equated Monthly Installments, where EMI is the sum of interest plus the principal amount. Choosing this option will help you reduce your principal with every EMI.
Debt Consolidation Loan Eligibility Criteria
Consolidation loans online can make you consistent with the payments and  more financially disciplined. As it compiles your debts together to lower overall monthly cash outflow. Here are some conditions to match before applying for the loan to clear credit card debt quickly:- 
You should be above or 21 years of age.
You must be an Indian citizen or resident
Your net monthly salary should be over INR 30,000/-
You must be a full-time salaried employee or self-employed with a steady income.
After qualifying for the personal loans, your next step is to collect all the required documents for KYC. LoanTap provides you with an efficient and contactless loan process. No need to visit any bank to submit your documents. Just upload them on the website for verification and credit checks. 
Here is the list of all the basic documents to apply for a debt consolidation loan:-
PAN Card to check the financial background.
Professional or company details.
Residence proofs: Aadhaar card, Electricity bills, Passport.
Identity Proofs: Driving License, Aadhar Card, Voter ID.
Latest Bank statement of the salary account for the six months.
Last 6 month transactions for self-employed.
ITR for the last two years for self-employed.
Make sure you have checked the documents thoroughly and uploaded the valid ones. Also, it will decide whether or not your loan application should get approval. Anything wrong with the documentation makes the lenders reject your application or hinder the process of instant loan disbursal.
Guide to apply for the Debt Consolidation Loan
Getting a loan has become a lot easier for borrowers. NBFCs like LoanTap bring the credit card takeover loan online to cater to the financial needs of individuals, so you don't have to visit the bank for physical verification. To get an instant loan amount, you can follow this step-by-step guide to transferring credit card debt to loan:-
Step 1: Visit this link or install the LoanTap app from the Google play store.
Step 2: Create your profile by entering the required details, such as professional, company name, and type of occupation.
Step 3: Once you have filled out the application form, upload the required documents to verify your profile.
Step 4: Once the KYC is done, wait for the response from the LoanTap team.
Step 5: With the application verification, your loan will be approved on the same day and credited to your account.
As soon as you get the amount, the team will send you an approval to the email address. You can use the amount to pay credit lenders and improve your credit history.
Tip to know before you Apply for Debt Consolidation Loan Online
Check your credit score to know whether you need consolidation loans or not.
Download credit reports to find any error and remove it quickly to achieve a good credit score.
Track record of all your credit card debts and monthly payments, so when you apply for the loan, it will tell you how much you need.
Learn to use a debt consolidation loan calculator to estimate monthly payments.
Go for automatic debit to pay off the loan on time.
Do you need to apply for loans separately to clear the outstanding of two or more cards?
No, you don't need to apply for the loan multiple times. Just fill out an online application once and get the amount as much as you want for the repayments. LoanTap will sanction you a higher amount of loan between INR 50,000 – INR 10 lakhs for heavy expenditures. Interest rates will start from 18% p.a. depending on customer profile, and other related factors.