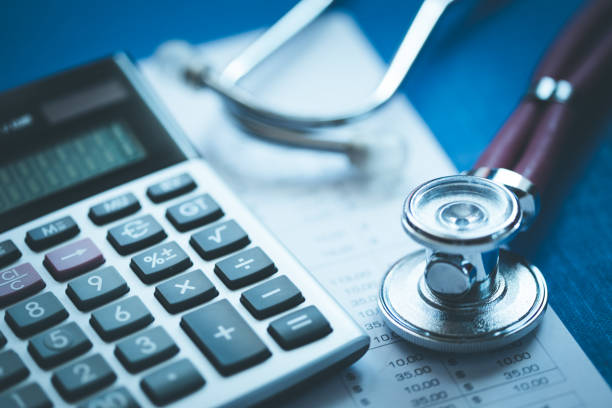 Bangalore is the ideal city to live in for people in the country. It is popularly known for its luxurious modern lifestyle and the best comforts of living. Job aspirants, working professionals, and business people contribute to the major population of Bangalore. Income earned by the working employees is quite high.
Money management is the perfect solution to save you from unexpected situations. However, when you are dealing with health-related issues, there should be an ample amount to keep up with the medical costs.
Taking care of critical illnesses will need extensive care and treatments. In most cases, health insurance will cover these costs but sometimes medical bills go beyond expectations. Pay extra medical bills from your savings or borrow a personal loan for medical expenses. 
LoanTap offers medical loans to streamline the procedures with a sufficient loan amount. But, how do medical loans work for salaried professions or self-employed? To know more, look at this detailed guide.
How Does Medical Loan Work?
Medical Loans are the best way to tackle emergencies. It is a type of personal loan which can take care of your hospital bills. It offers the loan amount with flexible repayments or prepayments according to your financial needs. It will let you pay attention to your patient rather than running around arranging funds for the emergency.
Follow the simple procedure to get approval of the loan application within 24-36 hours:-
Check the eligibility: There is a set of eligibility criteria and guidelines to simplify the loan application process.
Get Instant Approval: When you need medical assistance and you are short of funds you can get instant approval from LoanTap. Complete the online application form and enter the valid details to get instant approval in less than hours.
Upload the required documents: You need not submit the hard copies of documents, simply upload the scan copies to get the same-day approval.
Enter the desired loan amount and set the EMI payments: It will help you decide how much you can spend every month. Setting EMI payments and tenure can give you an idea of how you will spend your monthly budget.
Why take Medical Emergency Loans from LoanTap?
In an unexpected situation, you may face a financial crisis to make the payments. Mostly, people depend on savings and ask for money from family or friends. Instant Medical Loans offer relief funds to get the money as soon as possible without visiting any bank. It offers several benefits, such as:
Multi-purpose: Online Medical Loans can be used for various medical expenditures. You don't have to worry about the purpose when it comes to medical issues. LoanTap will cover all the outstanding medical expenses.
Loan Amount- Personal Loans for medical emergencies can provide you Minimum Loan amount of Rs. 50,000 and a maximum loan amount of up to Rs. 10 Lacs. However, LoanTap will credit the loan amount based on your annual income and CIBIL score.
Flexible Tenure – In such times, it is difficult to repay the amount whether you are a salaried professional or self-employed. So, LoanTap offers you an instant medical loan for a long tenure, between 6 months to 60 months for hassle-free payments. You will get the customized repayment option to decide the tenure period as per your financial capability.
Interest Rates: Checking the interest rates is important to know how much your monthly cash outflow is. Medical loans will sanction the loan amount at an annual interest rate of 18%, whereas credit cards charge 24-36% annually. It could vary depending on the amount and credit score.
Customized Repayment Options: LoanTap offers flexible repayment options for borrowers so that they don't feel burdened by paying a huge amount every month. It allows selecting the repayment methods according to your income. Also, it allows you to choose the date and amount for EMI payments.
No Guarantor Required: It is an unsecured loan where you don't need to give any collateral or security against the loan amount. A quick personal loan will deposit the loan amount and get you quality medical care without any delay.
Unique Personal Loan: Personal loan online is designed for borrowers to get an easy way out of this situation. It will lower the monthly EMI outflow by 40% to ease the excess baggage of medical debts. Further, you will be able to manage your monthly expenses and manage the credit account balance.
No Prepayment, No Foreclosure Charges: Borrowers don't have to bother about paying any hidden costs during the loan sanction process. However, you have to pay some additional costs if you want to pre-close the loan post disbursement.
Loan EMI Calculator: EMI calculator will help you estimate the monthly payments and decide on suitable loan tenure. It offers the flexibility in choosing installment type, interest rates, and the loan amount as per your repayment ability.
Improve Credit score: The interest rate will be less as compared to other lenders. So, it will help you to manage your monthly budget. Your credit score will improve If you pay the EMI regularly. A good credit score will help you get a good deal on the loan.
Three Customized Installment Options for Medical Emergencies
A medical treatment loan covers all your expenses, from doctor fees to medicine. It offers the Flexi repay plans to borrowers struggling to manage heavy expenditures. LoanTap has designed three customized repayment options to repay as per your choice and convenience.
EMI Free Installment Loan
It offers the Interest-only payment option to make the bullet payments every 3/6 months towards the outstanding balance. It is better than regular EMI loans, where you can pay when you receive additional income.
Step-Up Loan
A Step-up medical loan will help you manage expenses after paying medical charges. You can choose an interest for the first three months, followed by a fixed EMI. This flexible installment solution can help you cover heavy expenditures such as medical surgeries and recovery treatments.
Term Loan Installment
Medical Term Loan is a short-term loan for borrowers, which you can pay off in the form of fixed EMIs. You can repay the loan amount in monthly instalments, where each installment reduces both interest and principal amount. You can decide the tenure based on the amount needed and your net monthly income.
Eligibility Criteria For Medical Loan
Application for a personal loan is easy to get through a digital lending platform like LoanTap. You can quickly apply online and get a fast response in a day. But, certain factors decide whether an applicant is eligible for a medical loan in India. Here they are:-
Any salaried as well as a self-employed person is eligible.
Individuals holding Indian citizenship are eligible to apply.
Go for any loan with a net minimum income of INR 30,000.
Age of the borrower should be between 21-60
No debt or bad credit history before applying for a personal loan.
Documents Needed while Applying for the Medical Loan
Getting a loan can be a quick process If you have valid documents. Several NBFCs and digital lenders like LoanTap offer health loans for medical expenses after submitting the required documents. Here is the list for you to check to complete the disbursal formalities online:-
Documents for Salaried Professionals:
Identity proof such as Passport/PAN Card/Aadhaar/Driving License.
Address proof- Passport/Voter ID/ Ration card/Driving License.
Last 3 months salary slips.
Latest 3 months bank statement.
Appointment letter from the company the applicant is working for.
Documents for Self-employed:
Identity proof such as Passport/PAN Card/Aadhaar/Driving License.
Address proof- Passport/Voter ID/ Ration card/Driving License.
Office address proof- Electricity bill/utility bill.
Audited balance sheet of the last 3 years.
Income tax return documents of last 2 years.
Last 6 months bank statements.
How To Apply for a Personal Loan for medical emergencies?
LoanTap offers a simple procedure to make multiple repayments, which makes it more affordable for borrowers. You can apply for a loan by following the quick steps mentioned below:
Step 1: Download the LoanTap or visit the website to log in. Fill out the application with personal, financial, and employment details.
Step 2: Choose the loan amount and tenure as per your income and capacity of paying the instalments monthly.
Step 3: Upload the required documents on the website or submit the signed document to LoanTap's representative.
Step 4: As soon as your loan application is approved, you will receive the money in your bank account within 24 -36 hours.
So, you have money in hand to save you in medical emergencies. A personal loan will help you to access the funds to take care of medical costs with ease. This type of financial product can reduce your emotional stress and maintain your credit score.
Tip to keep in while applying for the medical loan
Don't try to limit lender options. Evaluate each lender or NBFC company on the basis of interest rates and repayments options.
Choose a lender with customer service to make your borrowing experience better.
Check the hidden charges including prepayment charges, high processing,and foreclosure charges.
Thoroughly check the eligibility criteria to avoid rejections.
Fill in the accurate information and read it twice or thrice to ensure you've entered the correct details.
Clear your debt history before taking any loan as it has a negative impact on your credit score.
Keep at least a gap of six months before applying for the next loan application.

Other Interest and Charges on Medical Loans in Bangalore
Prepayment Fees: You can pre-close the loan after six months of disbursement. There are no charges applicable on foreclosure or pre-closing the balance. You can pre-close the sanctioned loan in six months but need to pay minimal charges.
Processing Fee – It is an easy way to pay off the huge pills. So, LoanTap will not charge any hidden costs while processing the loan. Only 2% of processing fees with GST will apply to the loan amount of Rs. 50,000 or above.
Penalty Fees: If you delay in making EMI payments, there will be late penalties on the EMI. It could be between 2-3% of the EMI in case you are delayed.