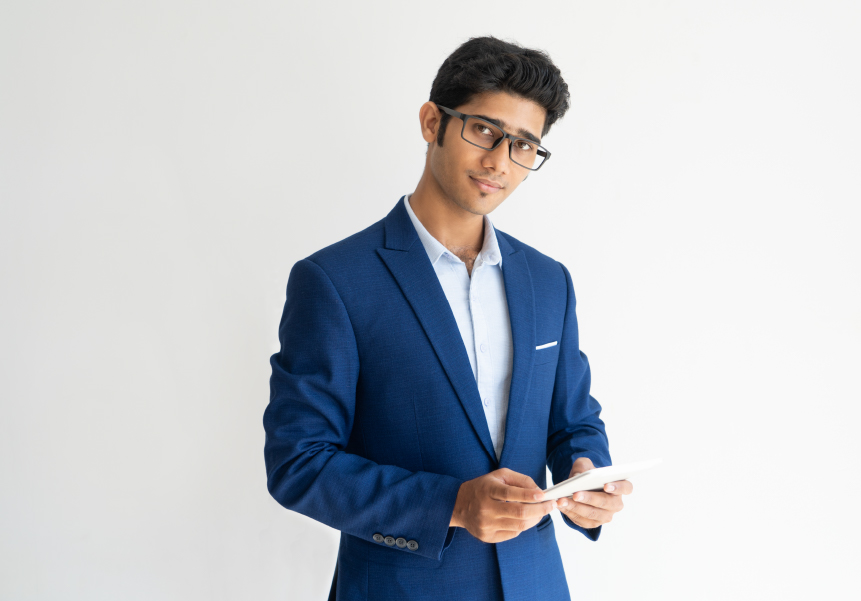 Delhi is the heart of the second most populated nation, India. The capital city is famous for its enriching history, culture, heritage, and delicious cuisines. Delhi is rapidly growing with urban advancements that inspire people to flock down to build a better future. By 2028, Delhi will surpass Tokyo as the most populous city. Due to this, An average salaryman struggles with a monthly income to sustain and match the pace of Delhi's life.
With the growing population of working professionals in Delhi, LoanTap brings you a salary advance loan product for everyone who is tired of month-end financial woes. Whether you are a Delhi resident or any working professional, LoanTap can help you with monetary emergencies with a fast and early salary loan process.
What is a Salary Advance Loan?
Salary Advance Loan is a salary ahead loan similar to a personal loan to cover your needs. It is a quick solution to manage your month-end financial crunch. You don't need to swipe the credit card for the money. It will get credited to your account instantly. LoanTap will grant you 2.5 times your net salary that you can repay in fixed instalments or the entire amount with the next month's salary. It will save you from the embarrassment of borrowing money from friends and family.
Why you should take Advance Salary Loan?
LoanTap Salary Advance Loan allows you to withdraw any amount and make flexible repayments. The interest rate on salary advance loans is roughly the same as on credit cards. While credit cards charge 2.5-3% per month as interest, a salary advance loan from LoanTap will cost around 2.5% per month. You can get an instant credit amount in the range of INR. 25,000 – INR 1,00,000 depending on your monthly salary and bank statements. However, you have to pay the instalments every month on the decided repayment date. It will create a healthy financial discipline and manage your credit score.
Features and Benefits of Advance Salary
Unsecured loans: Advance Salary Loan is an unsecured loan where you don't have to submit any collateral or assets as a guarantor. It is a short-term loan against your salary to meet some urgent personal loans.
Minimal Documentation: LoanTap offers Instant loans in India with no paperwork. It's a paperless process where you only need to upload the required documents on the LoanTap website without visiting the bank. But, you should have valid proof like residential proof, income proof, and identity proof.
Instant Approval: Many lenders will provide you with an advance salary loan in India. There's no guarantee that they would give you the same-day approval on the personal loan. Finding a trustworthy like LoanTap is difficult. Here, you will get the disbursal within 24-36 hours of application after verification.
Transparent processes: LoanTap believes in transparency. There are no hidden or pre-payment charges levied on you. The team will provide you with all the personal loan products by following a transparent process.
No usage, no interest: There would be no interest on the credited amount in your account. You have to pay a 2.5 % interest rate per month whenever you withdraw money from approved funds. There will be no charge for the unused amount sitting idle in the account.
Easy Repayments: You can request an instant salary loan any time in the month. We can provide Salary Advance Personal Loans in Delhi as early as possible. You can repay up to INR 1,00,000 in monthly instalments over a defined tenure of 3 -12 months.
Before applying for the Advance personal loans, remember that It involves a processing fee of Rs 2500 + GST for loans up to Rs 50,000 and Rs 5,000 + GST fee for above 1,00,000. You should limit the loan or adjust the tenure so that 50% of your net salary does not go into the EMI. It is important to pay the instalments to maintain a good credit score.
Are you eligible for an advance loan?
LoanTap provides instant personal loans for salaried employees who get short with money. Anyone can use the Advance Salary loan and meet your temporary financial requirements. If you want to apply for Salary Advance Loan in Delhi, follow these minimum eligibility criteria:
You should be above or 21 years of age.
You are an Indian citizen or resident
Your net monthly salary should be over INR 40,000/-
You must be a full-time salaried employee.
How to apply for an Instant Salary Loan?
If you are eligible to apply for an Advance Salary Loan in Delhi, It's time to visit LoanTap and fill an application form to request a loan. Before applying, you should have the following documents for processing your loan:-
PAN Card
Proof of residential address (Aadhaar card, Driving License, Passport)
Salary slips of last three months
Bank statement of the salary account for the last six months
If you have all these documents, make sure they are valid and updated. You can upload all your documentation on the LoanTap website. After successful uploading, wait for the response.
What happens next?
The LoanTap team will process your loan and credit your account in just 24-36 hours. They follow three steps to complete the entire process of instant loan, which are:
They will go through your application and verify the documents you uploaded on the website.
In case further documents are needed, you will be contacted by the LoanTap team.
After your application matches all the parameters that they have suggested, they will complete the credit checks and KYC and inform you regarding the approval.
As soon as the process is done, they will activate instant disbursal online and send an approval. Once the loan amount gets credited to your account, you can withdraw the amount as much as you need from your loan balance.
What you can do with a Salary Advance Loan in Delhi?
You are struggling with your monthly financial budget and making changes in your lifestyle to reduce the expenses. But, you just cannot put off unexpected occasions. Therefore, we bring you an instant advance salary loan to save you from all your financial obligations. Here are these unexpected situations where you may need extra cash.
Medical Emergency: You cannot avoid any medical urgency. If your salary day is one or two weeks away, you feel hopeless without much balance. Any medical emergency costs you thousands. Advance salary can be your hope in hard times like this.
House-Rent/Deposit: You want to switch to a new house. But, you cannot put down a deposit or pay the rent in advance. Because it is the end of the month and your account balance does not have enough funds. In this situation, someone might help you with the deposit. If there is no one, an advance salary can help you cover the house deposit.
Annual Bills or Electricity Bills: You have some insurance/ electricity bills lying on your coffee table. It is only the 20th of the month, but you do not have enough money to pay. Also, it will get due, If you wait for the salary. Here comes an Advance Salary loan to pay all bills on time.
Dream Vacation: You want to go on a holiday vacation with your family and friends. While browsing the internet, you find the perfect holiday package at a discounted rate. But, there are no immediate funds to use and have a fun trip. In this case, borrow funds through an instant loan for travel expenses.
Child's education fee: You get a reminder to pay your Child's school fees. But, you forgot to make fee payments on time and realize that your whole monthly salary is spent on other occasional expenses. Now, you are looking for immediate funds to save you from the delay and pay the education fee on time.
Car Repair: Most of the time, unexpected events occur in our day-to-day life. Like, your car gets broken in the middle of the month. Your financial budget is out of scope and you need extra cash for repairs. The salary advance loan can give you instant funds to repair the car with extra care.
Buying an expensive gift: Your marriage anniversary is just a few days away. You want to surprise your spouse with an expensive gift. There is a chance that you have a scarcity of funds. An advance salary can save you from embarrassment and help you buy a luxurious gift for your partner.
Enrol in Online Classes: Do you want to upgrade your career by attending an online course? You are getting that course at an affordable price. You have to enrol quickly as the offer will expire before the salary gets credited. It is time to take the help of the Online Salary Advance Loan and enhance your skill by enrolling before the deadline.
These instant loans work as an advance salary loan to handle your extra expenses. LoanTap offers you an option of pre-closing the loans as soon as your account gets credited with next month's salary. There will be no foreclosure charges if you want to prepay the amount. Salary Advance Loan will help you with living expenses in Delhi and makes your lifestyle more convenient.
Use the LoanTap Salary Advance loan to manage your month-end cash crunch in an expensive city like Delhi. This will help you to relax and relieve your stress and worries.
No matter what your month-end needs, LoanTap is just a few clicks away!