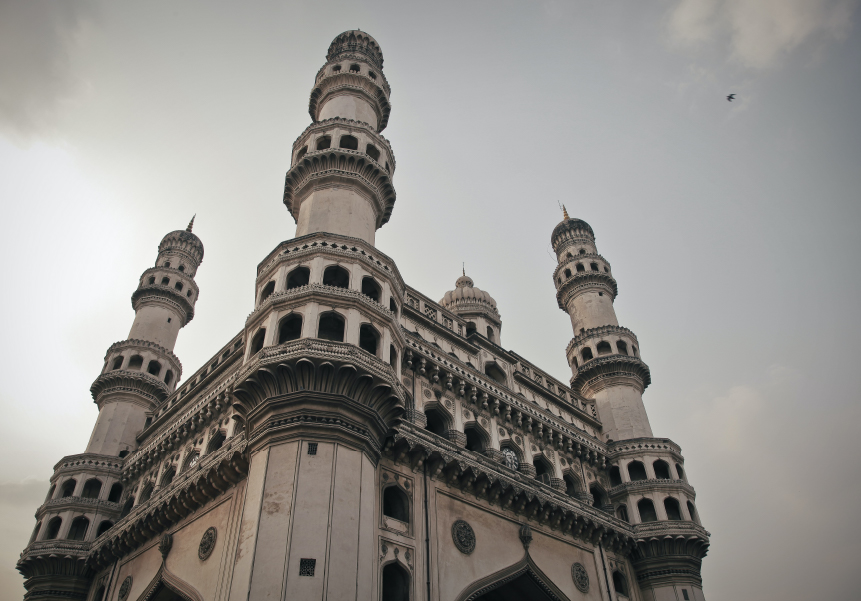 Hyderabad is the city of pearls famous for its culinary delicacies and a highly-spirited entrepreneurial culture. Thousands of people come to explore its rich heritage as a tourist destination every year. Hyderabad is also popular for architectural monuments like Charminar, Golconda Fort, popular markets, and delicious cuisines for your gastronomical delight like Kebabs, Hyderabadi Biryani, and Haleem. This enchanting city is well-known because of its high business spirit.
However, you can enjoy your life in Hyderabad and meet all the expenses without compromise. An Advance Salary Loan is the perfect option for salaried professionals struggling with managing the month-end crunch. Chasing a comfortable and modern lifestyle comes with the risk of a financial shortfall. LoanTap offers a complete solution of the Online Salary Advance Loan in Hyderabad to fulfil your needs.
What is a Salary Advance Loan?
Salary Advance Loan is like an extra hand to cover your monthly expenses. Working professionals work hard to make a living, add value in their lives and meet their monthly needs. As the month progresses, it hits hard when you are short of funds and require cash immediately to cover the bills. Salary Advance Loans will work as a saviour when your month's salary gets exhausted. It provides a quick solution to professionals to meet their financial requirements. LoanTap will credit salary in advance up to 2.5 % of your monthly salary. You can reimburse the instant loan in partial payments after your actual salary gets credited into the account. Applying for a Salary loan saves you from the embarrassment and gives an advance budget to manage discretionary expenses.
Why you should take an Advance Salary Loan from LoanTap?
LoanTap Salary Advance Loan is a good idea to get an instant loan without physical verification and physical documentation. While credit cards charge 2.5-3% per month as interest, a salary advance loan from LoanTap will cost around 2.5% per month. You can get an instant credit amount in the range of INR. 25,000 – INR 1,00,000 depending on your monthly salary and bank statements. You can always choose to pay the amount in EMIs on the decided repayment date within 3-12 months. An advance salary loan offers you a perfect option to handle crises and unexpected financial emergencies.
Are you eligible for an advance loan?
An Advance Salary Loan is a smart approach for salaried employees to get instant money. LoanTap can help you by giving you an instant personal loan for urgent financial needs. At LoanTap, you will get the loan without any hassle. You should pass all the eligibility criteria to apply for Salary Advance Loan in Hyderabad. Here is the mentioned checklist for borrowers to match the requirements and request a loan.
Applicants should be between 21 – 58 years of age.
Applicants must have a minimum income of INR 40,000/-.
You should have a six months bank statement of your account.
You must be a full-time salaried employee.
Applicants should have a valid bank account.
If you match all the parameters, it's time to apply for an instant personal loan. LoanTap follows an easy process to disburse instant salary loans online for you without any hustle and bustle. Before you request a loan, check that you should have the following documents for processing your loan:-
PAN Card
Proof of residential address (Aadhaar card, Driving License, Passport)
Salary slips of last three months
Bank statement of the salary account for the last six months
If you have all these documents, make sure they are valid and updated. You can upload all your documentation on the LoanTap website. After successful uploading, wait for the response.
Steps to apply for Salary Advance Loan Online via LoanTap
LoanTap provides you with a simple and paperless process to credit the loan within 24 hours. Follow the steps below:-
Install the LoanTap app from Google Play Store or visit the page https://LoanTap.in/apply to apply online.
Create your profile by filling out the basic details like email address and residential address.
After creating a profile, check out the offers and enter the desired loan amount.
Upload the basic documents or mail them to the team directly with proper validation.
Wait for the verification of the documents and scrutiny of the credit score.
Once the KYC is complete, the loan will be approved.
As soon as the process is done, the loan amount will be credited to your account to withdraw as per your minimum limit. The entire process will be complete within 24-36 hours. Try to repay the loan on the set repayment date to keep your credit score healthy and set a higher credit limit.
Features and Benefits of Advance Salary
No collateral needed: Advance Salary Loan is an unsecured loan where you don't have to submit any collateral or assets as a guarantor. It is a short-term loan with no security or assets to be mortgaged against the advances.
Minimum Paperwork: LoanTap offers Instant loans in India with minimum paperwork. You should have the required documents to submit or upload on the website. All the documents should be verified and valid to get any customized personal loan for your needs. Also, check whether you have valid proofs like residential proof, income proof, and identity proof to request a loan.
Instant Approval and Disbursal: It is easy to apply for an advance salary online from LoanTap. Other websites guarantee that they will give you the same-day approval on the personal loan. But, finding the right lender like LoanTap is rare. Here, you will get the disbursal within 24-36 hours of application.
Transparent processes: LoanTap believes in transparency and simplicity. There would be no hidden or pre-payment charges levied on you. The team will take a processing fee of Rs 2500 + GST for loans up to Rs 50,000 and a Rs 5,000 + GST processing fee for the credit of the amount of Rs 50000 or above.
Convenient Repayments: LoanTap offers you convenient repayment options on instant salary loans, where you can repay in equal EMIs. The short-term loans up to INR 1,00,000 are easy to pay in tenure of 3 -12 months. It doesn't linger for more than one year to give you repayment issues.
100% Online Process: The entire process of instant loans is online from the beginning. All the verification and KYC are done online by the LoanTap team. You don't have to spend too much time or pay any physical visit to the branch.
Try to limit the loan or adjust the tenure to ensure that not more than 40% of your net salary goes into the EMIs. It is important to pay the instalments on time to manage your financial score. We ensure that our customers are satisfied with loan services.
What are the myths about Salary Advance Loans?
With an Advance Salary loan, you can cover your unexpected expenses and fix the NIL account balance until the next month's salary. But, there are some myths about Advanced or instant personal loans which stop people from enjoying their benefits. They are:-
Instant Salary Loans have greater interest rates.
It takes a long processing time for high loan amounts to get approved.
Any Debtor should have a high credit score to avail of personal loans.
Unsatisfied customer support and lengthy approval process.
Need to sign and upload various documents for online verification.
No instant personal loans for those with existing loans.
What you can do with a Salary Advance Loan?
Earning basic pay and living in an expensive city like Hyderabad is tough. In the last two weeks of the month, you face a struggle to keep up with your monthly financial budget. So, you decide to make small changes in your lifestyle to reduce the expenses. There's no plan B if you face any unexpected financial situation. Therefore, we bring you an instant advance salary loan to live as you want without worrying about your financial obligations. Here are the reasons why you should use the advance salary loan:-
Medical Emergency: You cannot avoid any medical urgency. If your salary day is one or two weeks away, you feel hopeless without much balance. Any medical emergency costs you thousands. Advance salary can be your hope in hard times like this.
House-Rent/Deposit: You want to switch to a new house. But, you cannot put down a deposit or pay the rent in advance. Because it is the end of the month and your account balance does not have enough funds. In this situation, someone might help you with the deposit. If there is no one, an advance salary can help you cover the house deposit.
Annual Bills or Electricity Bills: You have some insurance/ electricity bills lying on your coffee table. It is only the 20th of the month, but you do not have enough money to pay. Also, it will fall due, if you wait for the salary. Here comes an Advance Salary loan to pay all bills on time.
Dream Vacation: You want to go on a holiday vacation with your family and friends. While browsing the internet, you find the perfect holiday package at a discounted rate. But, there are no immediate funds to use and have a fun trip. In this case, borrow funds through an instant loan for travel expenses.
Child's education fee: You get a reminder to pay your child's school fees. But, you forgot to make fee payments on time and realize that your whole monthly salary is spent on other occasional expenses. Now, you are looking for immediate funds to save you from the delay and pay the education fee on time.
Buying an expensive gift: Your marriage anniversary is just a few days away. You want to surprise your spouse with an expensive gift. There is a chance that you have a scarcity of funds. An advance salary can save you from embarrassment and help you buy a splendid gift for your partner.
Enrol in Online Classes: Do you want to upgrade your career by attending an online course? You are getting that course at an affordable price. You have to enrol quickly as the offer will expire before the salary gets credited. It is time to take the help of the Online Salary Advance Loan and enhance your skill by enrolling before the deadline.
LoanTap provides a convenient approach to avoid confusion regarding Instant Salary loans in Hyderabad. We help you at every step to get an advance salary loan and make sure this will cover all your extra expenses. If you don't need the loan money anymore, you can pre-close the loans after getting credited with the next month's salary. There will be no prepayment charges too.
It is the best way to live a modern lifestyle without struggling financially. Better to relax and let the LoanTap handle your money stress. For whatever reason you need money, LoanTap is just a few clicks away. An instant salary advance loan is the best way to keep your cash blues away. When in need at the month-end, don't hesitate to reach out to LoanTap.