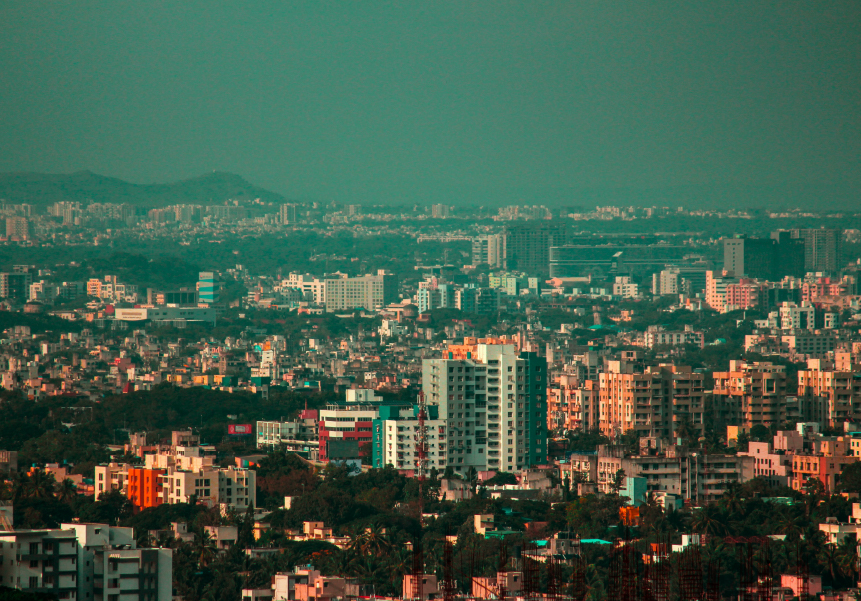 Pune is famously known as the second major IT hub of India. It is also ranked top in the list of the most liveable cities in India. There are top universities and institutions present that make it one of the best educational hubs too. Pune is popular among students and professionals from India and overseas. A Salaried person should have an average income of 30K to lead a comfortable life in Pune. The average price of living in Pune is slightly lower than in other cities and this makes it a preferred destination for professionals.
Despite planning your monthly cost of living in Pune, you can't ignore the occasional financial needs that add an extra burden. It can be anything like a house deposit, partying in a nightclub, or holiday vacation with friends. These short expenses can cause scarcity of money at the month-end. For such short-term expenses, LoanTap introduces you to a short-term loan against your Salary, known as Advance Salary, to tackle the urgent expenses.
Salary Advance Loan: Introduction
Monthly Salary is the source of income that fulfils the basic needs and ensures financial security. Sometimes, your income goes into covering the additional expenses. During difficult times, our savings helps to bridge the gap, but we cannot depend on savings all the time to cover the extras. You might have someone from friends and family members lending cash during adverse circumstances. However, such options bring their own inconvenience and problems to deal with. The Salary Advance Loans can support you by providing an early salary in the form of a loan and credit that amount within 24 hours without any compromise. Go and apply for a Salary advance loan as per your requirements.
How does Advance Salary Loan work?
Salary Advance Loan is a short-term loan available only for salaried professionals. It is the most suitable loan for individuals facing a cash crunch for small expenses. Anyone can use Instant Salary Advance to fill the gap for occasional requirements and repay the amount within a year. Here, you do not need to swipe a card. LoanTap offers you an advance salary loan up to 2.5 % of your net salary, which can be between INR 25,000 – INR 1,00,000. LoanTap charges an interest of 2.5% per month on the outstanding balance.
Are you eligible for an Advance Salary loan?
An Advance Salary Loan is given to an individual with a steady income for timely repayments. This is an affordable solution for salaried professionals to get instant cash when tough times arise. At LoanTap, you should clear all the eligibility criteria to get the instant online salary loan. So, we have listed the parameters for the borrowers to check to know the eligibility score.
An individual should be between 21 – 58 years of age.
You must have a minimum income of INR 40,000/-.
Keep a record of the six months bank statement of your account.
You must be a full-time salaried employee.
Your bank account and details should be valid.
Your credit score should be high to avail of the loan.
After clearing all the eligibility criteria, you can get up to 1 lakhs instant salary loan depending on the eligibility. LoanTap can disburse salary loans for you to get access to immediate funds. Technology has made everything so much easier. A working individual can get a loan online by filling an application form and uploading the required documents for same-day approval. Before applying, you should have the following identity proofs and valid documents to process your instant loan.
PAN Card
Proof of residential address (Aadhaar card, Driving License, Passport)
Salary slips of last three months
Bank statement of the salary account for last six months
If you have all these documents, make sure they are valid and updated. You should submit all your documentation on the LoanTap website. After successful uploading, wait for the response patiently.
How to Apply for Advance Salary Loan in Pune?
LoanTap provides a one-stop destination for all your loan needs. You can quickly get the Advance Salary loan by following a simple process. Here are the steps to follow to request an advance salary loan:-
Step 1: Visit the LoanTap website to fill the application form with your personal information, professional information, and income proof. It may also ask you the reason for the loan requirement. You can also install the LoanTap app from Google Play Store to apply for a personal loan.
Step 2: Once you have filled the application form, you should upload the required documents after proper verification. As soon as you get the conditional approval, try to be patient and wait as the lender will look at your documents for the verification process.
Step 3: After the verification, a representative from LoanTap will call you to complete the KYC process and verify them to activate the instant disbursal online.
Step 4: As soon as your KYC is verified and matches the eligibility parameters, you will receive the requested amount of money to your regular salary or business account.
This Instant salary loan process does not require lengthy documentation and verification process. It will approve your loan request within 24 hours and transfer the money to your mandated bank account. Maintain a repayment schedule to pay the installments on time and ensure a healthy credit score.
Advantages of Advance Salary Loans in Pune
No Prepayment Charges: Salary-based loan comes with the advantage that there are no prepayment penalty charges. However, a borrower needs to pay a processing fee for INR 2500 plus GST up to 50K and INR 5000 plus GST for up to INR 100k. As there are no prepayment charges, you can pay off the advance salary loan within 3-12 months.
100% Online Process: The entire process of instant loans is online from the beginning. You don't have to visit any bank or leave your job in between for physical verification. For applying for the advance salary loan in Pune, you can either visit the LoanTap website or download the Android app from Google Playstore to create an account from anywhere. With online access, you can keep track of how much money you owe them, how much you have paid and the segregation between principal and interest outstanding.
Quick Approvals: Once your documents are verified, you don't have to wait anymore. Whether you asked for Rs. 10,000 or 1,00,000, it will get credited on the same day. LoanTap can provide the loan with the guarantee of instant approval with no delays and lengthy paperwork.
Minimum Documentation: LoanTap is the ideal choice for salaried professionals who prefer instant personal loans because there is no significant documentation required to apply for this loan type. All you need to do is submit the documents mentioned above to the LoanTap team through the website.
Convenient Repayments: LoanTap offers you convenient repayment options on instant salary loans, which you can repay in equal EMIs. The short-term loans up to INR 1,00,000 are easy to pay within a tenure of 3 -12 months. Within a year you are free from your financial obligation.
What you can do with a Salary Advance Loan?
Living a modern lifestyle in Pune with an average income is possible. An average salaried person follows the money management concept and plans the monthly budget before spending. Sometimes you might face unexpected situations, which are unavoidable. Therefore, LoanTap brings you a perfect option as an advance salary loan to live a comfortable life in Pune. Here are the reasons why you should use the LoanTap Advance Salary Loan App:-
Medical Emergency: It is the primary reason for getting an instant loan. Medical emergencies can happen without giving any warning. You should have enough to cover the medical bills. If your salary is NIL, you will feel helpless. However, the Advance Salary Loan can help you by providing instant cash into your account, which can be repaid by your next month's salary.
House-Rent/Deposit: You want to switch to a new house. But, you cannot put down a deposit or pay the rent in advance because it is the end of the month and your account balance does not have enough funds. In this situation, someone might help you with the deposit. If there is no one, an advance salary can help you cover the house deposit.
Annual Bills or Electricity Bills: Suddenly, you remember that some insurance/ electricity bills are lying on your dining table waiting to be paid. They are already past the due date. You were about to pay, but there's not enough balance because it is the 25th of the month. No chance to wait for the salary to get credited. Here comes an Advance Salary loan to pay all bills and save your day.
House Renovation: You want to renovate your house by upgrading a few home appliances. There is a need to change the look to make it more attractive and comfortable. While planning for the renovation budget, you realize that it costs you much more than expected. In this case, borrowing funds through an instant salary loan is the best solution for you.
Child's education fee: You miss paying your child's school fees and don't realise until you get a reminder to pay your child's education fees. At the same time, you realize that your whole monthly salary has been spent on other expenses. Now, you are looking for immediate funds to save you from the delay and pay the education fee on time. An Advance Salary loan can save you from your predicament.
Buying an expensive gift: Your friend's wedding date is coming soon, but your bank accounts do not have enough money available to buy a gift. There's less possibility that someone will help you in this situation. However, Submitting a Salary Advance Loan Application on the LoanTap website can save you from embarrassment and help you buy an expensive gift.
Enrol in Online Classes: You want to master a skill or hobby. There is an online class on your wishlist to enrol. When it's time to pay for that online class, your account balance shows NIL to buy that course. Now, there's also a discount offer available on the course, which will soon expire before the salary gets credited. Don't lose the chance and solve it by applying for the advance salary loan
LoanTap offers advance salary loans for those who earn Rs.40K or above. The Salary Loans give you a go-to-option when you can't withdraw money from your current savings or have no other options to get access to immediate funds. The Advance salary loans are the ultimate choice for the borrowers to move ahead and continue to enjoy a life of financial independence.
LoanTap understands the predicaments of salaried professionals when it comes to leading a comfortable life with dreams and aspirations in a world of rising prices. That is why LoanTap has tailored personal loans for every need. Relax if you run into a cash crunch at the end of the month. LoanTap will cover you!