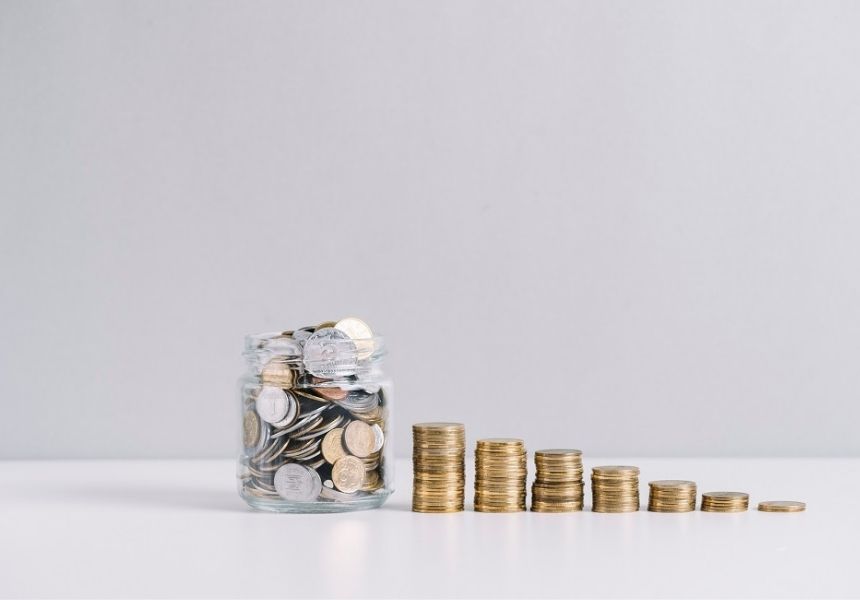 The needs of individuals can vary drastically from person to person. Small loans can be lifesavers for so many people when faced with a sudden emergency.
If you need to get someone admitted to the hospital and need a small loan, you need a friendly lender you can depend on.
The case is similar to buying emergency flight tickets to reach another town or city. You need a small loan urgently to foot the ticket expenses and don't know where to go or who to ask.
You need to pay fees urgently to enroll for a course and the last date is two days away. You had expected your friend to help you but he backed out. What do you do? You need a small loan to help you resolve the problem.
Getting small loans online is very easy with LoanTap. It has made the process very simple with a customer-friendly online portal and app
What is a small personal loan?
A small personal loan is an unsecured collateral-free loan that can be availed of for any purpose. The documentation is minimal and the process is very simple. You can get a small personal loan within 24 hours from LoanTap.
Who is eligible for a small personal loan/ mini loan?
To be eligible to apply for a small personal loan / mini loan
You should be an Indian citizen or resident
You should be over the age of 21 years
You should have a net monthly income of over Rs 30,000
How do you apply for a small personal loan/mini loan?
The process of applying for a small personal loan or mini loan is very simple. All you need to do is visit the LoanTap website and fill up an online application.
You will need to upload the following documents –
PAN Card
Aadhaar Card/Driving Licence/Passport
Salary slips for the last 3 months
Bank statements of the salary account for the last six months
If you are self-employed, in addition, you will need to provide details of –
Income Tax Returns
Bank statements of Income Account
Profit and Loss Account and Balance Sheet
Now you can sit back and relax . The team at LoanTap will evaluate your application for a small loan. If your CIBIL score is decent and your documents are in order, there is a high probability that your loan will be approved and the cash disbursed to your account.
The entire process of getting your small personal loan/ mini loan will be completed within 24-36 hours.
What are the benefits of getting a small personal loan?
No collateral – There is no need to pledge any asset to get a small personal loan. This makes small loans very popular among the younger generation.
Ease of process – The entire process of getting a small personal loan/mini loan is so easy and convenient. Anyone with a smartphone can do it in five minutes.
Quick disbursement – The small personal loan is processed very quickly. You can get your hands on the cash within 24-36 hours.
Cheaper than credit card – Getting a small loan is cheaper than running an outstanding balance on your credit card. Credit cards charge 24-36% on unpaid balances while personal loans are available at 18% per annum.
Minimal paperwork – Apart from the few basic documents that need to be uploaded, there is bare minimum paperwork involved in getting a small personal loan online.
What are some emergency situations where a small personal loan is useful?
Medical emergencies – If you are faced with a situation where you need to admit someone in the hospital and need funds, you can apply for a small loan/mini loan online and your problem can be solved quickly. Unlike a bank, you do not have to worry about banking hours or holidays or weekends.
Examination/Course Fees- If you need funds to pay your examination or course fees within a short time, you can apply for a small personal loan/mini loan online and solve the matter.
Flight tickets – There is a family emergency and you need to travel urgently to another city or country. You can take a small loan online to pay for your flight tickets. It works faster than requesting friends or relatives and there is no obligation involved.
Urgent replacement of gadget – A home appliance gets damaged and needs to be replaced immediately for smooth functioning of the house. You can get a small personal loan/mini loan and tide over this emergency.
Month end shortfall – Your payday is ten days away, you have bills to pay and you are short of funds.You can apply for a mini loan and solve the problem quickly.
Rental Deposit – Some cities require you to deposit 6-12 months rental as deposit before taking a house on rent. In such situations, you may need a small loan to put up the deposit urgently.
What is the importance of CIBIL score while applying for small loans?
CIBIL score is an indicator of the credit worthiness of a borrower. Keeping the credit score high by making your payments on time and avoiding defaults will help you when you apply for small loans online. The lender uses the CIBIL score to determine whether the small personal loan should be approved or not.
What are the guidelines to follow before you apply for small loans?
Before you apply for small loans you should take care of a few factors so that you have a comfortable experience.
Have a regular job
Small loans can be availed of easily by those who have a regular job with a good company. You need to be employed for over 6 months to have a credit history and generate a CIBIL score.
Do not apply to multiple lenders
When you are applying for small loans, do not apply to multiple lenders. It will look like you are in a dire need to get a loan and this may become the reason for your application getting rejected.
Compare lenders
Always compare lenders before applying for small loans online. There may be promotional offers going on. Rates may vary between lenders and it is best that you do your homework to get the best deal.
Read the fine print
Always check the fine print for hidden costs/ charges. Some lenders are not transparent and you may end up getting a nasty surprise after your application for a mini loan is approved.
Check the foreclosure clause
When you go for a small personal loan, check the foreclosure clause. Most lenders charge a prepayment penalty if the loan is prepaid before six months and none thereafter. It is best to be aware of the clause before entering the agreement.
Have a repayment plan
It is best to keep a repayment plan ready before you apply for a small loan online so that you are prepared to pay your EMIs on time.
Use a personal loan emi calculator
It is best to use a personal loan emi calculator to work out the EMI amount for the right tenure. This will help you to manage your EMI on your small loans.
Easy access to small loans has made life easy for a lot of individuals. The fintech system has created convenient platforms that enable borrowers to borrow small loans with ease and speed. Today, any individual with a regular job and earning a basic threshold income has access to easy financing options if and when the need arises. It gives a sense of peace and security to know that you can have easy access to small loans whenever you have an urgent requirement for funds.
Whether it is the banks or fintech lenders or online apps, there are a variety of avenues available today to borrowers if they wish to take a small loan /mini loan for any purpose. The simplicity and speed of processes have made more people gravitate towards small loans in case of an emergency. Nobody is averse to taking small loans anymore. Unlike the past when loans used to be taken only to buy a home or vehicle or for a business, today the lending/ borrowing culture has undergone a sea change. Borrowers are quick to resort to small loans for the slightest need mainly because of the convenience of the entire process. This has helped all the stakeholders concerned. More credit has been introduced in the economy and there is financial inclusion as the underserved strata is being penetrated. The reach of fintech portals to tier 2 and tier 3 towns and villages is expanding as more borrowers are enjoying the benefit of easy access to small loans.
LoanTap understands your needs for small loans and is ready to serve all borrowers irrespective of the amount they need. We offer small personal loans from Rs 50,000- Rs10,00,000 for tenures ranging from six months to sixty months. Annual interest rates start from 18%. For all your small loan needs please visit our website.