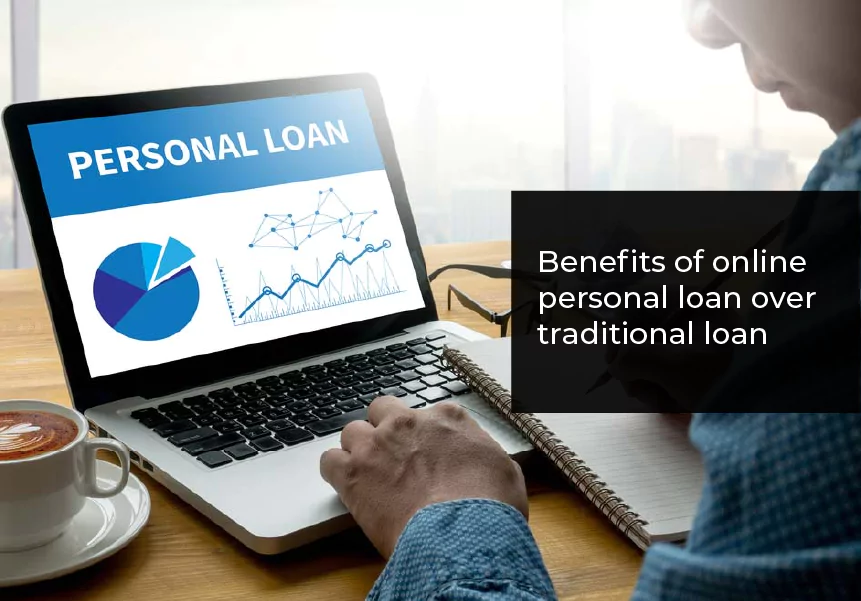 Published on : September 21, 2022
People have been using loans to meet their need for funds since time immemorial. Remember Shylock the Jew in the Merchant of Venice? Whether you borrow from a money lender or from a bank or NBFC, the underlying process is the same. You borrow money when you need funds and return the money along with the agreed interest on the predecided date or in instalments.
You might say loans are loans whether online or traditional and both serve the same purpose. Till even a decade ago traditional loans were the only option available if you needed a loan. With the emergence of digital technology, the proliferation of the internet and the easy availability of cheap smartphones, today everyone has the power to transact that lies in the palm of their hand. Getting a loan has now become as easy as saying 1-2-3.
LoanTap offers tailored online personal loans for all purposes, be it buying a laptop or a bike or a smartphone or going on a holiday or renovating your home or meeting your wedding expenses or even consolidating your debts. You can get your loan in the bank within 24 hours of application. Wouldn't you agree that it sounds fantastic and a far cry from the long queues and reams of paperwork that you usually associate with traditional loans?
What are personal loans?
Personal loans are unsecured loans that can be used for any purpose. Being collateral free saves the trouble of pledging assets to the lender. This feature makes personal loans popular with the younger generation as they may not have sufficient assets to provide as collateral.
What are online instant personal loans?
Personal loans are offered by traditional banks and NBFCs as well as by fintech lenders. An online instant personal loan is one that can be availed of via an app or website without the need for a physical visit or paperwork. The entire process is digital and paperless and can be completed very quickly compared to traditional loans.
Let us discuss the benefits of online personal loans over traditional loans.
Instant Disbursal – Traditional loans offer the same solution as instant personal loans. However, traditional loans may take 3-7 days for disbursal while instant loans can be credited within 24 hours. In normal times both may seem okay but in a crisis when time is of the essence, an online instant personal loan can be a lifesaver.
Paperless Process- Online personal loans follow a smooth and seamless process that is digital and paperless. Traditional loans involve reams of paperwork but instant personal loans are done with a simple online application. No other paperwork is needed which is perfect for the millenial generation of today which is always on the go.
24/7 Availability– Unlike traditional loans which are available only during working hours, online personal loans are available around the clock. Since emergencies don't come with a warning, this works out perfectly in a crisis. Online personal loans are available on weekends and holidays and even in the middle of the night. Doesn't that sound like music to people in need of funds on a Sunday?
Minimum Documentation – Traditional loans will involve producing photocopies of multiple documents to confirm your identity, address, employment, bank statements and so on. Instant personal loans require only the bare minimum documents which can be conveniently uploaded from your phone. This saves you both time and hassle of completing the application correctly.
Comfort – Imagine the priceless comfort of being able to complete the entire loan process from application to credit without moving from your recliner. That's precisely what an online instant personal loan can offer you. This is the beauty of technology that you can access anytime anywhere at your fingertips.
How can you apply for a LoanTap Online Instant Personal Loan?
You will need to meet certain eligibility requirements before you can apply for a LoanTap personal loan.
You must be over 21 years of age
You should be an Indian citizen or resident
You should have a net monthly income of at least INR 30,000
You should have a reasonable credit score of 630 or more.
LoanTap provides online personal loans from INR 50,000 – INR 10,00,000 for tenures ranging from six months to sixty months at interest rates starting from 18% per annum.
The process to apply for an online personal loan is so easy that anyone can do it. All you need to do is download the LoanTap app on your smartphone and fill out an online application. You will need to upload the basic documents like –
PAN Card
Aadhaar Card
Salary Slips/Income Proof for the last 3 months
Bank Statements for the last six months
Once this is done, the system will verify your application and confirm that the details are correct. If everything is in order, your application will be approved and the loan credited to your bank account.
You can repay the loan over the agreed tenure using one of the following flexible repayment options –
Term Loan
Step-up Loan
Overdraft Loan
You can even foreclose the entire loan after six months without any prepayment penalty. There are no hidden charges and the entire process is very transparent.
Conclusion
Online Instant Personal Loans are a real saviour in an emergency situation. They can get you out of any sticky situation in a matter of 24 hours. LoanTap offers online instant personal loans that are tailored to meet any situation. You can pick the personal loan you want and solve your fund shortage issue. Online Instant Personal Loans are the perfect solution when you need funds. Download the LoanTap app today and say goodbye to all your fund shortage worries.