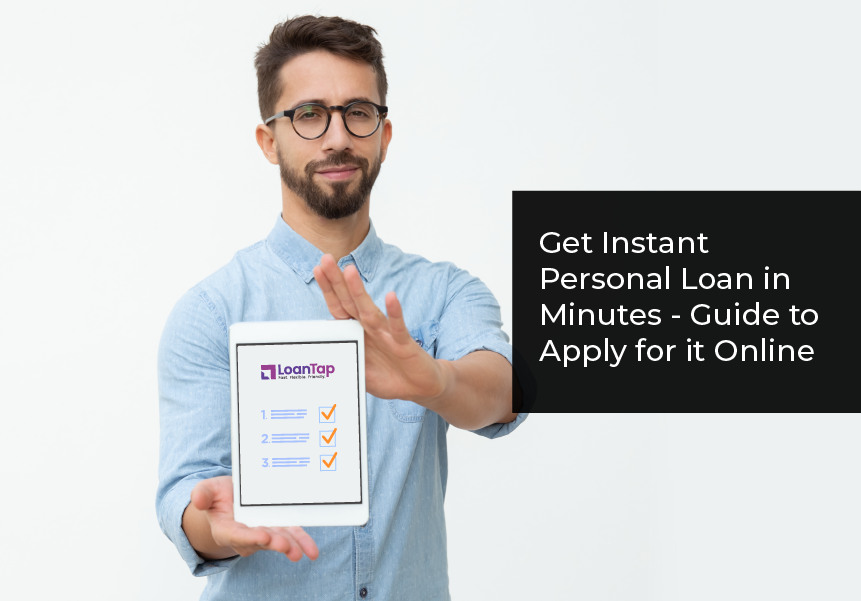 Published on : April 14, 2023
In today's fast-paced world, emergencies can arise at any moment, and getting access to immediate funds is very crucial. An instant personal loan would be helpful in this situation. LoanTap provides fast online disbursal of personal loans so that you don't have to worry about funds in times of emergencies. Applying for a personal loan online can save time, hassle and paperwork, providing instant access to the funds you need.
What is an Instant Personal Loan?
Borrowers can access quick cash through an instant personal loan without any collateral. These loans are typically offered by banks, online lenders, and other financial institutions and can be used for various purposes, such as covering unexpected expenses, consolidating debt, or funding a large purchase. Borrowers can apply for a loan online, and LoanTap can disburse the loan amount immediately after approval.
Features And Benefits of LoanTap Instant Personal Loan
Below are some of the benefits of an Instant Personal Loan
No Collateral Required:
Instant personal loans do not require any collateral or security, making them a convenient option for borrowers who do not have assets to pledge. This means the loan approval process is faster and simpler than secured loans.
Quick Approval:
Instant personal loans have a fast approval process, which means that borrowers can receive their loan amount quickly. LoanTap offers instant approval, and the loan amount can be disbursed within 24 hours.
Minimal Documentation:
LoanTap instant personal loans require minimal documentation, which reduces the time and effort required to apply for a loan. The documents required may include proof of identity, address, income, and bank statements.
Attractive Interest Rates:
Many lenders offer competitive interest rates on instant personal loans, making them an affordable option for borrowers. The interest rate may vary based on factors such as the borrower's credit score, income, and repayment capacity.
Multi-Purpose:
Instant personal loans can be used for various purposes, including medical emergencies, home renovation, education, travel, and debt consolidation. Borrowers can use the loan amount as per their needs without any restrictions.
How To Apply For LoanTap Instant Personal Loan
Visit the LoanTap official website or download the LoanTap app.
Select the employment type
Select the purpose of your loan
Enter your Email ID and current city of residence
Enter your salary/income details
Enter the required documents
After the approval of the documents, your loan amount will be disbursed.
Eligibility Criteria For Instant Personal Loan
Below are the eligibility criteria for the personal loan
Applicants must be Indian residents.
The minimum age of the applicant should be 21
Monthly income should be Rs. 30,000
You must be a salaried employee at selected private limited companies and public sector undertakings (including central, state, and local bodies).
Documents Required
Here is the list of documents required to apply for an instant personal loan
Identity Proof – Pan Card/Aadhar Card/Voter ID/Passport or any other government-issued photo ID proof
Address Proof – Aadhar Card/Voter ID/Passport/ration card/utility bills or any other government-issued address proof.
Income Proof – Salary slip for the past 3 months and bank account statements for the previous 3 months.
This is where an instant personal loan can come in handy.
Conclusion
Getting an instant personal loan online can be a convenient and efficient way to address unexpected expenses or financial needs. Borrowers should ensure they fully understand the terms and conditions of the loan, including interest rates and fees. By following these steps and using reputable online lenders, borrowers can secure a personal loan in minutes and take control of their finances.