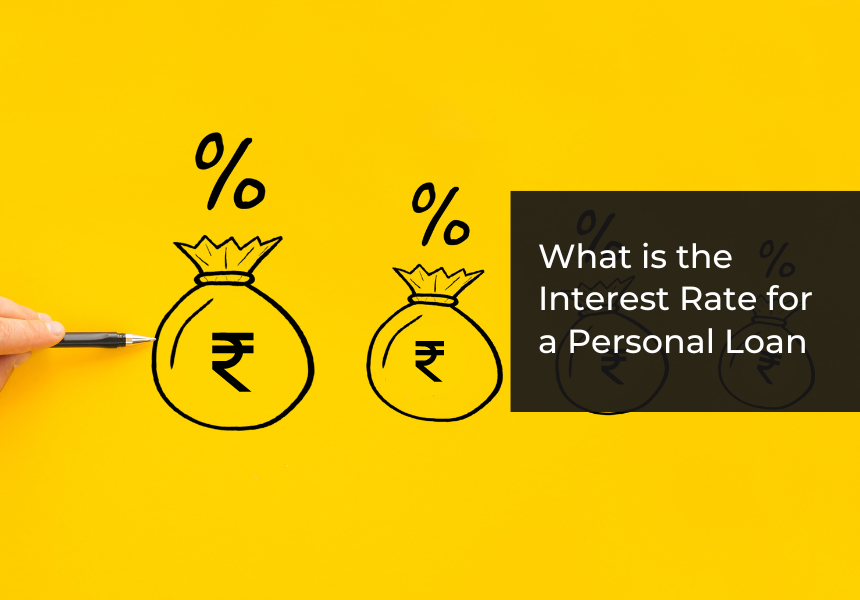 Published on : June 30, 2023
A personal loan allows individuals to borrow money for various purposes, such as consolidating debt, funding a wedding, or covering unexpected expenses. One crucial factor when opting for a personal loan is the interest rate. The interest rate is the cost of borrowing indicated as a percentage of the loan amount. Since personal loans are unsecured loans, which means the borrower does not need to put up any collateral in order to get a personal loan, the interest rates on personal loans are usually higher than secured loans.
Several factors affect the interest rate charged on a personal loan, such as the borrower's credit history, age, income, and the loan tenure. It is essential to understand the interest rate for a personal loan as it directly affects the overall cost of borrowing and determines the monthly repayment amount.
Personal Loan Interest Rate at LoanTap
LoanTap offers personal loans at interest rates ranging from 15% to 24% per annum. The specific interest rate for each customer is determined based on factors such as income, loan amount, age, credit score, work experience, and repayment tenure. Additionally, borrowers may be required to pay a one-time processing fee, which varies depending on the loan amount borrowed. Upon applying for a personal loan, applicants receive a personalised quote from LoanTap, outlining their maximum loan eligibility, interest rate, processing fees, and maximum loan tenure. Individuals can use the personal loan EMI calculator to estimate their loan amount.
Advantages of Taking a Personal Loan from LoanTap
There are unique advantages to taking a personal loan from LoanTap:
Instant Approval and Disbursal – When you apply for a loan, one of the primary concerns is how long it will take for the loan to be given to you. However, with LoanTap, you can put those worries aside because it offers an instant disbursal feature. Typically, the loan amount is disbursed within 24-36 hours after it has been approved. You can expect quick access to the funds you need, ensuring a timely and efficient process.
Flexible Repayment option – It is important for applicants to know about the repayment options before opting for the loan. LoanTap provides the flexibility to switch to an EMI-free loan, enhancement and accelerated repayment option after 6 months of disbursal.
Higher Loan Amount – When opting for a personal loan, applicants expect the loan amount to be higher so that they can fulfil all the requirements. LoanTap provides amounts ranging from Rs. 50,000 to Rs. 10,00,000 based on your requirements.
Longer Loan Tenure – With LoanTap, applicants have the flexibility to choose a longer loan tenure. LoanTap offers loan tenure from 6 months to 60 months, making EMIs more affordable.
Minimum Documents – Heavy documentation is one of the worst nightmares of an applicant while applying for a personal loan. LoanTap offers personal loans with need for minimal documentation so that you can fulfil your dreams without worrying about the funds.
Transparent Process – Many lenders have hidden charges. With LoanTap, there are no hidden charges, No pre-payment charges, and a secure process.
Conclusion
The interest rate for a personal loan can vary depending on several factors, such as income, loan amount, age, credit score, work experience, and repayment tenure. Lenders, like LoanTap, determine the applicable interest rate for each customer based on these considerations. Applicants should also check the terms, conditions and fees before applying for the personal loan.