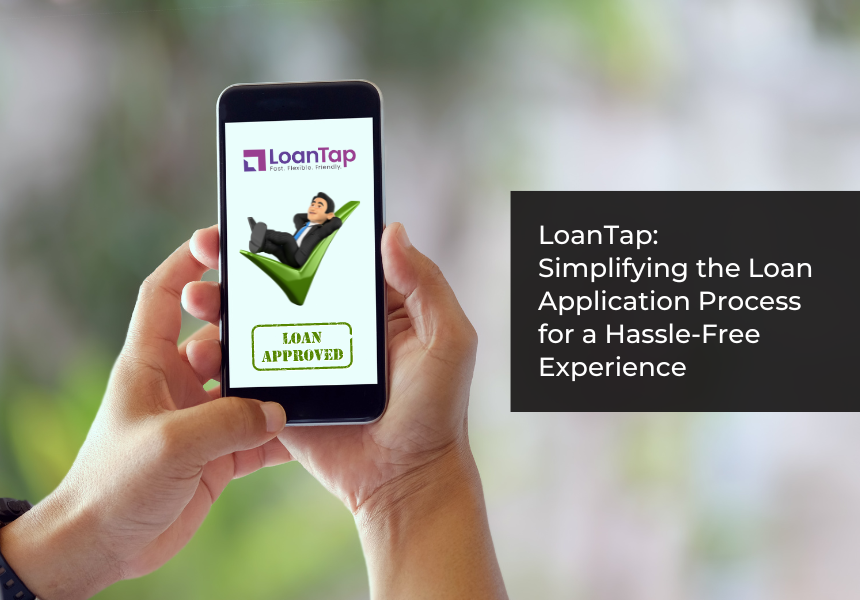 Published on : June 07, 2023
In today's fast-paced world, cash crunch is a common problem. A personal loan is helpful in this situation. Many people have misconceptions that applying for a loan is a complicated process. But gone are those days when you have to go physically to a lender, complete hefty documentation, and follow a long application process. With LoanTap's online instant personal loan application process, you can complete the personal loan application process without any hassle.
Things To Keep In Mind For Hassle-Free Loan Application
To ensure a simple and effective borrowing experience, it is important to consider several things when applying for a personal loan.
Identify The Purpose
It's important to understand the loan's purpose before applying for one. Whether it's for consolidating debt, home improvements, education, or any other specific need, understanding the purpose will help you determine the loan amount and the repayment period.
Credit Score
Your credit score is the most important consideration when applying for a personal loan. Every lender checks the credit report before approving the personal loan. A higher credit score increases your chances of loan approval and helps you secure better interest rates. In case your credit score is low, take steps to improve it before applying for the loan.
Affordability
Evaluate your financial situation to determine the affordability of the loan. Assess your income, expenses, and existing debts to understand how much you can comfortably repay each month. Consider your monthly budget and ensure that adding a loan installment will not strain your finances.
Appropriate Lender
For your personal loan, do your research and pick the best lender. Look for lenders with a good reputation, excellent customer service, and flexible terms. Compare loan offerings from different lenders, including interest rates, fees, and repayment options. Reading reviews and seeking recommendations can help you make an informed decision.
Interest Rates
Interest rates significantly impact the total cost of the loan. Compare interest rates offered by various lenders and opt for the most competitive one. Over the course of the loan, a lower interest rate can result in significant cost savings for you. Keep in mind that interest rates can vary based on your credit score and the quantity of the loan.
Documentation and eligibility
Make sure to check all the documents required so that your application process is smooth. The basic documents that will be required for the personal loan application process are:
Identification proof
Address Proof
Income Proof
Salary Slip of last few years
Previously filed ITR of past 3 years
Passport-size photograph.
Conclusion
Everyone looks for a hassle-free loan application process in today's fast-paced world to meet the urgent fund requirement. Lenders can provide a seamless and efficient experience for applicants. This approach saves time, enhances convenience, and improves accessibility, ultimately increasing customer satisfaction. Borrowers can easily and confidently accomplish their financial goals thanks to a simple loan application process. Lenders can establish stronger customer relationships and contribute to a more inclusive financial landscape by prioritising simplicity and efficiency