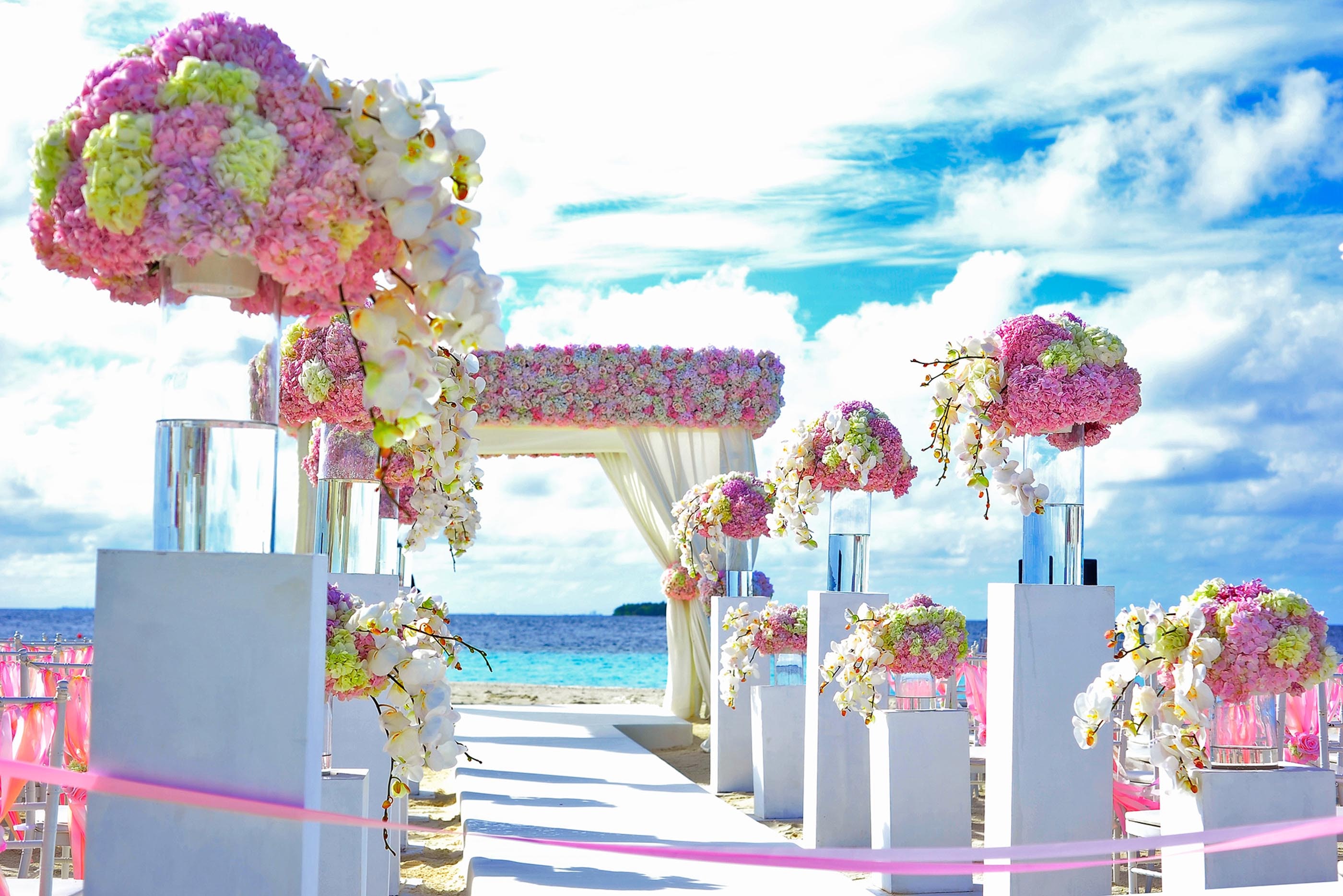 Published on : October 15, 2019
Marriage is undoubtedly one of the most important events in an individual's life that marks the union of not just two people but their families as well. In the Indian context, the sanctity and importance of marriage is huge. Indian weddings are especially known for their tradition, grandeur, style, opulence and extravagance.
An average Indian wedding cost approximately anywhere between Rs. 10 lakhs to Rs. 30 lakhs including the cost of wedding planners, designers, decorators, florists and caterers, among others. The entire event needs collaborative efforts of an extremely efficient team to make the day truly special.
Changing Trends
The last few years have seen a dramatic shift in the way marriages in India are celebrated. Unlike the earlier times when weddings were a brief affair with a limited budget, today the occasion is celebrated in a grand way with extravagant venues, long guest list, flawless wedding trousseau to flaunt, lavish feast and an unending series of rituals before & after the ceremony, making the concept of big fat Indian weddings popular all around the world.
Some of the big shifts have caused these changing trends at Indian weddings to include-
Pre-wedding shoot: To make lifelong memories before starting their journey together, every couple wants to have an elaborate pre-wedding shoot so that they can cherish the beginning of the beautiful time together, many years later. Some even go and make music video of their pre-wedding shoot.
Destination wedding: From the times when weddings used to take place in temples, house backyards, tents and lawns to the choicest exotic locations now, there has been a huge shift in the way Indian weddings are conceptualized and executed now. From destination weddings to unique locations, to royal palaces to beach weddings it could be anything the couple wants!
Bachelor/bachelorette party: With changing times and perceptions, Indian couples are also exploring the concept of bachelor/bachelorette parties where the couple to-be-wed enjoys their last few days of singlehood with their respective friends. It is no more a night's party rather a holiday altogether to an exotic locale.
Wedding Entertainment: It's hard to imagine Indian weddings today without some form of entertainment. From celebrity dance performances, professional singers entertaining the guest to family members being part of group performances, there are a number of interesting trends which can be seen at Indian weddings. These are new trends from the times where such performances were impromptu or planned by bride or bridegrooms' siblings/ cousins.
Now, enter the overwhelming thought of managing the expenses to have such kind of dream wedding!!
The absolute reality of making the wedding event royal in every sense hit, when one has to prioritize monies. The financial aspect plays a crucial role in wedding planning as everything from venues, decor, wedding planners and food comes for a hefty price.
You might budget for a wedding but you can definitely not plan every simple detail to work as envisioned from the beginning. This is where wedding loans or marriage loans come to your rescue. A wedding loan or marriage loan is essentially a personal loan which you can avail to cover the varied expenses of your wedding. This loan is unsecured loan and can be utilized for all purposes like venue booking, caterer, jewelry shopping, decor to booking a hotel for the wedding guests. It is an easy solution to meet all the expenses related to the wedding without having to exhaust your life-long savings. One of the advantages of a wedding loan is that you can co-borrow this loan along with your spouse to share the expenses in a uniquely collaborative style.
Factors to keep in mind while applying for a Marriage Loan
If you've decided to take a Personal Loan to fund your wedding expenses, here are few top tips to keep in mind before applying. –
Begin with planning your overall wedding budget to come up with an estimate of exact loan requirement
Take stock of your finances, existing savings etc. to accurately estimate the EMI amount that you can pay every month without any hassle
Thoroughly compare all loans so as to understand terms and conditions of all lending institutions. You might be interested in reading our blog Comparing Personal Loans ? Here the 5 parameter you must look form
Since marriage loans are personal in nature, the parameters for eligibility is more or less similar to a regular personal loan. Lenders primarily check for intention to pay and ability to pay.
You can directly check your eligibility and instant provisional loan amount by visiting our Wedding Loan page
If you avail Wedding Loan from LoanTap then here are the benefits that you get –
Faster processing: Check eligibility, apply online by uploading all the documents and another 24-36 hours, your Wedding Loan is disbursed!! Yes, LoanTap is that quick. We use in-house proprietary algorithm that helps us assess your credit worthiness faster and hence, the disbursal time is reduced.
Repayment terms: We understand your expenses post marriage and post honeymoon. It can be overwhelming. One of the unique benefits of our Wedding Loan is for first 5 months, you pay only interest to the principal loan amount. EMI based repayment starts from 6th month onwards.
Nil Prepayment Charges: Once you have paid 6 months of your loan's instalments, you can either part-pay or prepay completely at no extra charges. Depending upon your cash inflow, you may decide to do so and increase your disposable net monthly income
High Amount, Long Tenure: We understand the need for last-minute fund requirement that comes with Indian weddings, which is why we offer higher loans of up to Rs. 10 Lakhs, for 12-24 months
Last thoughts
Weddings in India are a once-in-a-lifetime event which definitely makes them splurge-worthy. With LoanTap's Wedding Loan, you can ensure to make your wedding day a truly memorable occasion not just for yourself but for your family and guests as well.
You can avail loan of your choice by visiting LoanTap or download our Instant Loan App – Google Playstore / Apple App Store