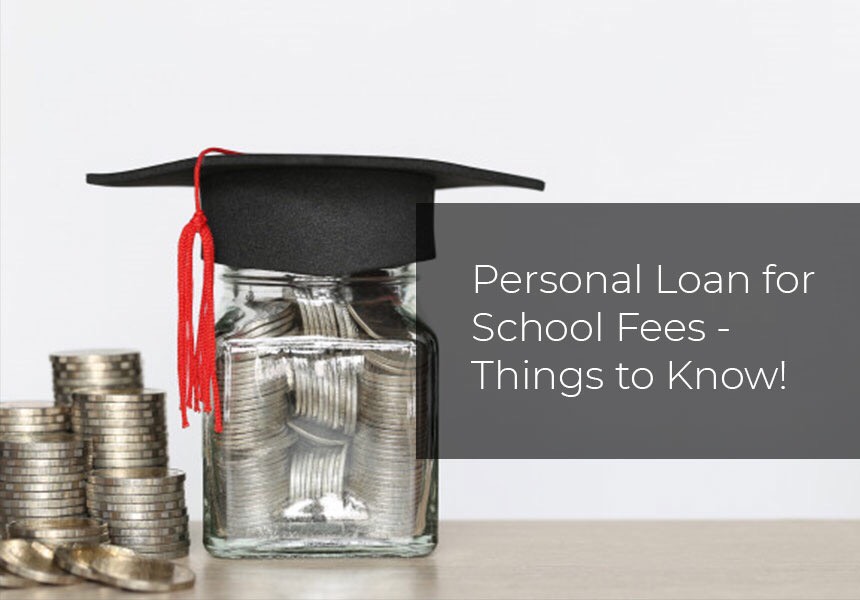 Published on : July 14, 2020
"Education is the most powerful weapon which you can use to change the world" – Nelson Mandela

Education is nothing but a tool that adds skills, techniques, information and the necessary knowledge about the world around you. With the growing importance of education, even Millennials today are looking for ways and means to add to their proficiencies. While they opt for opportunities to upskill, they also understand the value of providing the best education for their little ones.

We are well aware that millennials have changed the way they lead their lives and their lifestyles have seen an upgrade. They value quality over quantity and are willing to bear the costs for it. Similarly, they choose to provide premium education to their legacy right from pre-school to higher education. While wanting to make the most of an opportunity to provide good education,one also needs to consider the inflating costs involved in seeking the best of schools for their children.

How paying student fees upfront can take a toll on your pocket?
Most Educational institutes demand payment of school fees on a quarterly or half yearly basis. The annual fees for schooling ranges from INR 40,000 to INR 1,00,000 per annum, especially with private schools. Along with the school fees comes the expenses of books, canteen fees, uniforms, coaching fees and so on. This means parents are required to make provision for a lump sum payment amount every 3 or 6 months. This can get very straining on the pockets especially when you have your monthly expenses and fixed obligations lined up. Thus, one can opt for a personal loan to pay school fees so as to minimize the impacts of higher debits from their savings and investmentss! This article will help you understand how customised instant loans to pay school fees can aid your finances while simultaneously protecting your monthly budgets.

What academic expenses can you fund with Instant loans?
Instant loans are designed in a way that it can cover any kind of planned and unplanned expenses. There is no restriction on the usage of the amount or the purpose for which you use these loans. If you avail instant loans to pay school fees there are many costs that can be covered; and are listed below.

Pre School fees You can fund the fees of your toddler and provide premium education. Now-a-days, parents enroll their children for various development programs at very initial years, to make the most of the learning opportunities available in the market.

Primary and secondary education This involves paying for fees arising from proper schooling of the child from class 1 to class 10. Any related expenses like books, uniforms, sports coaching fees etc can be covered with the help of these instant loans.

Tuition/Coaching fees With the increasing study pressure, most parents prefer to enroll their children to the best coaching academies to provide the necessary assistance in learning. One may also prefer the option of private tutoring with the objective to provide undistributed attention to their child's academics. These may cost you anywhere from INR 10,000 to INR 30,000 per month depending on the opted coaching.

Certification courses Learning is a continuous process. Thus, people would want to grab any opportunity available to acquire knowledge. That pretty much defines the increasing value of certification courses. These can be enrolled for alongside the regular schooling or coaching schedules to add to their skills.

Higher education/College In the process of acquiring the best of education, parents desire to enroll their children in the most reputed colleges to back up their degrees. This affair could cost an average of INR 1,00,000 to INR 3,00,000 .
At such costs, it is wise to opt for a School Fee Loan that can assist you in paying the fees on time while providing you a flexible repayment schedule spread out over a longer period. This will surely reduce the burden on your pockets!

What are the different loan solutions that function like a school fee loan?
Various personal loan options can work under the umbrella of a school fee loan. You can choose the loan option on the basis of your monthly cash flows, in order to minimize the burden of EMI obligations. Take a look at the available solutions and select the one best for you –
Personal loan
Personal loans are available in the range of INR 1,00,000 to INR 10,00,000. It can easily support the education expenses of your young ones. By availing this loan to pay school fees you get the option of a fixed repayment i.e., fixed equated monthly installments that are spread throughout the tenure. The tenure offered by a Personal loan is 6 months to 60 months.

EMI Free loan
An EMI Free Loan also works wonders when it comes to easing the monthly cash outflows of the borrower. This loan offers you a flexible repayment plan. You are liable to pay interest only payments every month and bullet payments towards the principal outstanding every 3/6 months. You can avail INR 1,00,000 to INR 10,00,000 for upto 60 months and reduce your monthly instalment by 40%.
Supporting your child's education and dreams has certainly become easier ever since new age lenders have emerged with customised credit solutions for every need of the borrower. LoanTap too, believes in supporting millennial families in aspiring and achieving their life goals by eliminating financial hurdles!