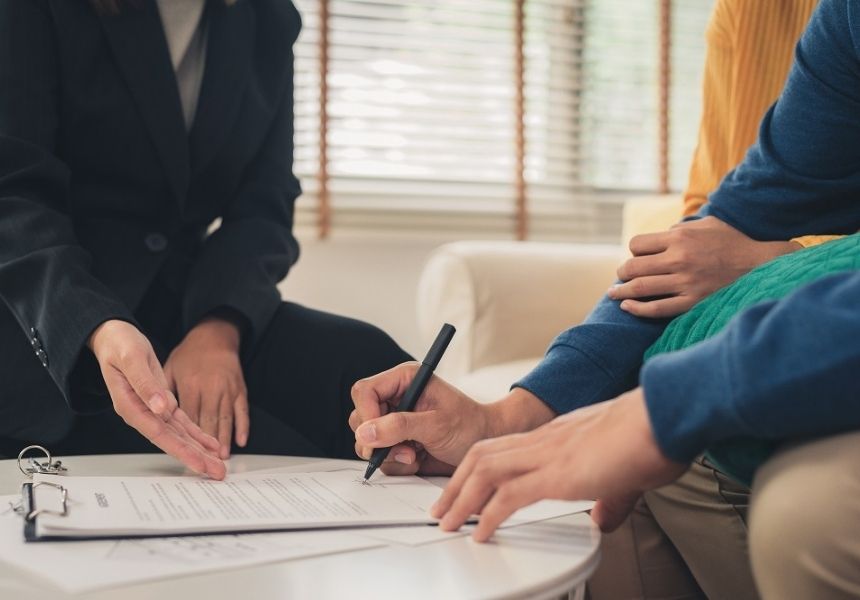 It is not easy to run a business without some access to a business loan. A businessman needs funds to make payments to his suppliers and to take advantage of business opportunities that may suddenly arise. Having the facility to take a business loan whenever a temporary fund shortage arises helps to keep the business running.
Chasing a dream and making it work will require some hand holding in the form of funds. When you start off on your small venture with your dream on one hand and savings on the other, you so desperately want your dream to take off. LoanTap understands your needs for funds for your MSME venture. It could be for a variety of reasons –
Expanding your business
Upgrading your machinery
Working capital requirements
Investment in inventory
A business loan is a collateral-free loan that can be taken for business needs and repaid over an agreed period of time. Business loans are the lifeblood of any small business. Depending on savings is fine in the initial days but you would need some additional capital for emergencies. Depending on friends and family or going to the moneylender is not a prudent solution. You have no guarantee over the tenure of the loan. They may demand it back as and when they please. Moneylenders are part of the unorganised lending sector that does not have formal agreements. The rates charged are pretty exorbitant as well.
What are MSMEs?
MSMEs are micro small and medium enterprises that are set up with small capital. The Government of India passed the Micro, Small and Medium Enterprises Development Act in 2006 which defines MSMEs as given below

| | | | |
| --- | --- | --- | --- |
| | Micro | Small | Medium |
| A business enterprise that is engaged in the production, processing or preservation of goods is defined on the basis of the original investment in plant and machinery | Less than INR 25 lakhs | More than INR 25 lakhs but less than INR 5 crore | More than INR 5 crore but less than INR 10 crore |
| A business enterprise that is engaged in providing or rendering services is defined on the basis of the original investment in equipment | Not more than INR 10 lakh | More than INR 10 lakh but less than INR 2 crore | More than INR 2 crore but less than INR 5 crore |
Who is eligible for MSME Loan in India?
Any proprietorship, Hindu Undivided Family, Partnership firm, Limited Liability Partnership, Private Limited company, Limited Company, association of persons, co-operative societies or any other undertaking can register as an MSME and avail of an MSME Loan.
The need for business loans at reasonable rates based on clear and transparent agreements cannot be overstated. LoanTap aims at reaching the underserved segments of the population by offering convenient MSME loans that are easy to apply for and require minimum documents to be provided. This is a clean and transparent way of reaching any borrower who has access to a smartphone.
What is a business loan?
A business loan is a loan taken for the purpose of handling business needs. LoanTap has partnered with the Bank of Maharashtra to make business loans easily available to borrowers. A business loan received on time can lend wings to your dreams.
Who is eligible for a business loan?
To apply for a business loan you must be an Indian citizen or resident over the age of 22 years. You must have a net monthly income over Rs 30,000 and you must have filed the Income Tax Returns for the current financial year.
What documents are required to apply for a business loan?
You will need to fill in an online application on the LoanTap website providing the relevant details. The following documents will need to be uploaded along with the application.
PAN Card
Aadhaar Card/ Driving Licence/ Passport as proof of address
GST Registration / Shop Act License
Bank Statement of the last six months
ITR filing for the last two years
The LoanTap team will request more documents for verification in case a need arises.
How long does it take to process a business loan?
LoanTap understands the value of your time and your need for funds. If everything is in order, a loan is disbursed within 24-36 hours of applying for the loan on the LoanTap website.
What is the maximum amount of business loan offered by LoanTap?
LoanTap offers business loans from Rs 50,000 – Rs 2,50,000 for tenures up to 36 months.
Is a processing fee charged on a business loan?
Yes. LoanTap charges 2% plus taxes on the sanctioned loan amount as a processing fee.
How is a business loan better than a credit card?
You can get a business loan from Loan Tap at affordable rates compared to a credit card. Credit cards usually charge 2.5-3%  per month on the outstanding balance which works out to a whopping 24-36% annually.
Can the business loan be prepaid?
Yes. You are allowed to prepay the business loan whenever you want. If it is prepaid within 6 months, minimal charges will apply. If the loan is foreclosed after servicing it for six months, no prepayment penalty will be charged.
Do I need to pay interest on the entire loan amount?
No. You do not need to pay interest on the entire loan amount sanctioned. You can withdraw the amount you need and pay interest only on the withdrawn portion.
Can I use a normal personal loan for business purposes?
Yes. The term personal loan is a broad term for funds borrowed for any purpose without the need to specify the same. This essentially means that a personal loan can be used for business purposes as well.
Is a business loan a secured loan?
No. A business loan is not a secured loan. You can get a business loan without pledging any assets.
What are the advantages of a business loan?
Quick processing – The entire process from application to disbursement is completed within 24-36 hours. This makes it an extremely user-friendly option for those in need of urgent funds.
Minimal documentation– LoanTap believes in having a clean process that uses minimum documentation. This makes the entire activity convenient and seamless for the user and contributes to the popularity of the product.
No collateral– Business loans offered by LoanTap do not require any collateral. So, you do not need to pledge any assets for the purpose of taking a loan. This makes it very convenient for young borrowers who have just started their business.
No prepayment penalty after 6 months– Business loans can be prepaid whenever you want. If it is done after six months, there is no prepayment penalty involved. Else you will have to incur minimal charges.
The concept of co-lending has existed over the years, however, since the RBI has laid out the framework for co-origination of loans, banks and NBFCs are coming together to make funds available to the priority sector.
MSME sector is the spinal cord of the economy. The rural sector contributes in no insignificant way towards the creation of numerous employment opportunities and the export of unique handmade products to various overseas locations. The banks and NBFCs need to provide sufficient access to credit to these entrepreneurs to meet their working capital and business investment needs.
Bank of Maharashtra, which has been around for 90 years, offers numerous loans and schemes for the MSME segment.
A co-lending model between a bank and a fintech lender gives banks the flexibility to release higher amounts of loans while using the fintech working model to widen their online reach. A co-lending model is a win-win for both parties as it supports by filling the gaps in the loans industry. It helps to alleviate the problems in the traditional lending models by the use of new-age technology to address existing challenges.
Here are some of the benefits of a co-lending model which is used by LoanTap to provide MSME loans.
Newage technology
Most financial enterprises have switched to the digital model for enhancing the quality of services so that funds and services reach the underserved segments of the population when they need them. The use of technology has ensured that the turnaround time is reduced for all processes from application to cash disbursement and services are delivered in real time.
Comfortable access to finance
The fintech model in lending has helped in the easy and quick availability of funds to those who need access to it. In today's world, loans are available on user-friendly interfaces that are easy to use and conveniently designed personal loan apps. If you have a smartphone, you can get a loan in five minutes if you so desire. Consumers are enjoying the twin conveniences of physical branches and online channels under a co-lending model.
Minimal costs
The purpose of the co-lending model is to reach out and fulfil the needs of the priority sector and ensure the penetration of credit to the lowest segments of the economy. This stratum is ready to consume a variety of financial products if provided at low-interest rates. The digital lending platform combined with smart algorithms are able to slash the cost of customer onboarding and provide them with more efficient products and services The co-lending model ensures that the benefit created by the lower cost of capital brought by banks reduces the overall cost which can be passed on to the borrowers.
.
Wider reach
Fintech lenders do not need a physical presence. They are able to expand using digital platforms to expand their reach to new customers. This makes it easier for them to address the needs of customers across multiple geographies and help the underserved and economically vulnerable section of the population with easier access to funds.
Say No to extensive paperwork
With the co-lending model, the entire lending process is digital and customers can get access to funds from wherever they are. With eKYC and VIdeo KYC the fintech lenders have ensured that from start to finish the process can be seamless and paperless being completely conducted in electronic form. This leads to minimisation of time and effort which leads to savings in cost.
Bank of Maharashtra and LoanTap have entered a co-lending agreement to provide MSME Loans. From start to finish, it takes care of customer delight by providing them with an easy interface and simple processes. The balance is taken care of by the APIs which do the background checks, approve the loans and disburse the cash to eager customers who are waiting to fund their business with an MSME loan.
By reaching out to the underserved customers, via MSME loans the co-lending model is  enabling more entrepreneurs to continue their business ventures which leads to the building of a stronger and self-reliant economy.
How to apply for LoanTap -Bank of Maharashtra MSME Loans?
It is extremely simple to apply for MSME loans through the LoanTap- Bank of Maharashtra channel.
The first step is to visit the website of LoanTap and fill out the application form and submit. The next step is to submit the documents that are needed for MSME loan processing.
Proof of Identity: You would need to provide one of these documents –

Voter's ID Card
Passport
Driving Licence
PAN Card
Bank attested copy of signature

Proof of address: This could be any of the following documents –

Gas bill
Electricity bill
Rental agreement
Property Tax receipt
Passport
Driving Licence
Aadhaar Card

Proof of Registered Office of the Enterprise
Balance Sheets of the last 3 years along with income tax and sales tax returns
Memorandum and Articles of Association
Partnership Deed in case of Partnership
Net worth statement of promoters along with Income Tax Returns
Rent agreement in case of rented business premises
Pollution Control Board Clearance
SSI/MSME registration
Forecasted balance sheet for future two years
Getting a business loan or an MSME loan is not difficult with LoanTap. Our portal is designed to make loans a simple and convenient process. We ensure that you have a customer friendly experience with minimal paperwork and speedy processing. For all your business loan / MSME Loan needs, please visit our website https://loantap.in/ and we will be glad to assist you.