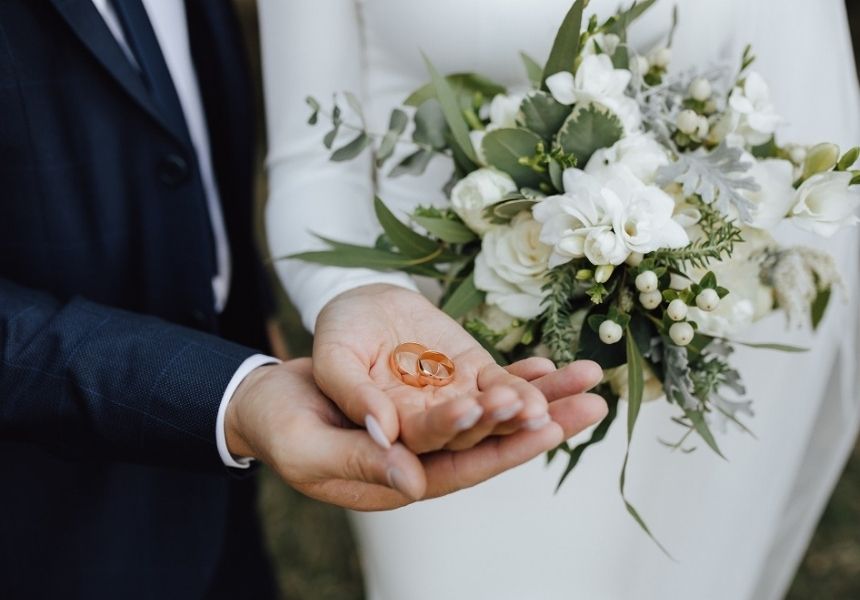 As you plan for the most significant event in your life, you will need to take into account all considerations so that you have a smooth hassle-free experience without having to worry about funds. However, that is easier said than done. Only careful planning, well in advance, can give you peace of mind.
A wedding is supposed to be a happy occasion and you should not spend time fretting over the expenses. Instead, you should find the right balance between savings and personal loans and make the arrangements for the necessary funds well in advance.
What is a Marriage Loan?
A marriage loan is just a tailored personal loan. You need not specify that the personal loan is for the marriage while availing of it but you may get certain benefits if you do so. For instance, at Loan Tap, if you avail of a marriage loan you are allowed to pay interest only EMIs for the first three months before you start repaying the normal EMIs.
What are the basic eligibility factors for a marriage loan?
Age – You need to be over 21 years to apply for a marriage loan.
Citizenship – You need to be an Indian citizen or resident to apply for a marriage loan.
Minimum Salary – You need to be earning a net monthly income of at least Rs 30,000 per month.
Employment status – You should be having a consistent job to apply for a personal loan.
Good credit score – If your credit score is good, preferably over 700, you have a very high chance of getting your marriage loan.
How should you approach the process of taking a marriage loan?
Visit the LoanTap website and fill in the online application form with the relevant details
Upload the following documents –

PAN Card
Aadhaar Card /Driving Licence/Passport as proof of residence
Salary slips of the last three months
Bank statements of the salary account for the last six months
The LoanTap team will assess your application. If your credit score is good and you meet the other loan parameters, you have a very high chance of getting your loan application approved.
Once the loan application is approved, your loan will be disbursed to your mandated account.
The entire process from start to finish will take 24-36 hours.
What are the service charges and fees?
Enclosed find the service charges for various loans.
Prepayment of the loan is possible post 6 Months of Interest Servicing of the existing loan.
No Prepayment charges are levied after 6 Months of interest
Part prepayment facility on the loan is possible without charge, after 6 months of interest servicing.
| | |
| --- | --- |
| Description of Charges | Charges applicable |
| Loan Processing charges / Origination Charges (Non- Refundable) | Upto 2.36% of loan amount inclusive of applicable taxes |
| Prepayment Charges | 4% of principle outstanding plus applicable taxes, if paid before 6 months of loan disbursal |
| Charges for Late Payment | 3% per month plus applicable taxes |
| Repayment Mode Swap Charges | zero |
| Document Pick Up charges | 500/- per visit plus applicable taxes |
| Amortisation Schedule Charges | NIL |
| Statement of Account Charges | NIL |
| Prepayment / Foreclosure Statement Charges | NIL |
| Loan Cancellation Charges | Zero |
| EMI Bounce Charges | 550/- per bounce plus applicable taxes |
Service Tax, GST and other govt. taxes, levies, etc. applicable as per prevailing rate will be charged over and above these charges at the discretion of our affiliate Banks / NBFC's
The charges or fees given in the above table are subject to change and the one recorded in the agreement will be binding over this site
Prepayment conditions will differ for special purpose Loans. Please refer to the loan agreement for the same or speak to the Loan Tap team.
What are the flexible EMI options available?
Loan Tap offers a variety of flexible EMI options. You can use the personal loan EMI calculator to work out the EMI that is convenient for you. Though you cannot adjust the interest rate or the loan amount, you can adjust the loan tenure to ensure that the EMI is an amount that you can fit in your monthly budget.
The types of flexible EMI options available at Loan Tap include –
EMI Free
Step Up
Personal Overdraft facility
Flexible Personal Loan – EMI Free
If you wish to fund multiple expenses, an EMI Free Flexible Loan is the ideal option for you. You can enjoy the benefits of interest-only payments on a monthly basis combined with bullet payments towards the principal outstanding every quarterly or half-yearly basis which lets you recover from the huge expense that you just incurred. This offer is perfect for you if you are a salaried professional who receives a regular bonus or increment every few months. This loan helps you have a reduced monthly instalment every month and make lump-sum payments towards the Principal outstanding every few months. This loan offer helps you reduce your monthly EMI outflow by 40%. This loan is perfect when you have big-ticket expenses spread over a period of time. This kind of lower EMI outgo would help you with your cash flow which can be directed towards other expenses.
Flexible Personal Loan – Step Up
LoanTap understands the needs of borrowers especially when the fund is being taken for a grand event like a wedding. In order to give the newly married couple a breather, they allow the borrower to make interest-only payments for the first three months after which they can make fixed monthly payments This makes it easy for them to maintain their cash flow for the first couple of months while they adjust to a new life.
Flexible Personal Loan- Overdraft
This personal loan is ideal for individuals who have a list of expenses lined up but are not sure about the exact amount needed to fund these expenses. This flexible loan allows you to pay interest only on the utilised amount and not the sanctioned amount. This is a preferred option compared to a credit card. A credit card charges 24-30% on the balance due whereas a personal loan at Loan Tap charges only 18%. If you have recurring expenses over a period of time, it makes tremendous sense to use this facility which you can draw from whenever the need arises.
When can I prepay the loan?
You can prepay the loan after you have paid the EMIs for six months. You would not be required to pay any prepayment penalty.
What is the convenience of flexible EMIs in a marriage loan?
Flexible EMIs in a personal loan for marriage can give married couples a breather as they start their new lives together. Imagine taking a personal loan for marriage and having to start paying EMIs the following month itself. You wouldn't have enough time to even sit down and catch your breath before the lender starts breathing down your neck for the EMIs. With flexible EMIs, you can pay only the interest component for the initial months while you get adjusted to your new monthly budget. Once you settle down and put your normal activities in order you will find it easier to make the EMI payment. After six months, you can explore the possibility of foreclosing on the loan as well without any prepayment penalty.
Should a flexible EMI Marriage Loan be preferred over a Credit Card?
Yes, without a doubt. A credit card is somehow treated like easy funds with nobody paying attention to the fact that it is convenient only if paid in full within the credit period. If the credit period is exceeded, a credit card debt invites interest @ 2.5-3% per month which translates to 24-36% annually. Compared to a LoanTap Marriage Loan @ 18% it is definitely more expensive. Instead of falling into a vicious debt trap with a credit card, you are better off getting a defined personal loan where your repayment schedule is planned in advance and you can fit the payments in your monthly budget instead of pushing the can down the road.
LoanTap offers marriage loans from Rs 50,000- Rs 10,00,000 for tenures ranging from six months to sixty months at interest rates starting from 18%. The loan is processed within 24-36 hours without much effort or paperwork. The easy eligibility criteria combined with the lack of collateral and paperwork make it the go-to option where quick short term funding is concerned. So, when you start planning your wedding, focus only on your big day and leave the funding headache to us.