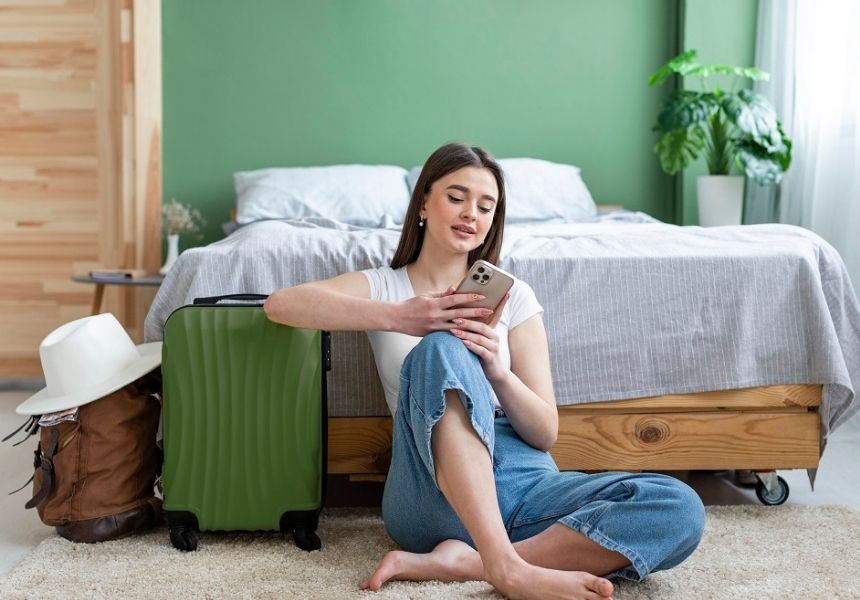 Holidays are a much-needed break from the regular monotony of life. Who doesn't dream of a week-long break from the drudgery of work? What is the right way to enjoy a perfect vacation?
Let us take a look at the factors that you should consider before going on a vacation.
How long do you plan to be away?
Where are you going on this trip?
What is the best weather to visit this destination?
What is the budgeted cost of the trip?
Are you going for a holiday package or will you plan your own trip?
What are the best airfares available?
Is the location safe to visit?
What are the tourist attractions over there?
Is there something about the visas that you would need to be aware of?
How long do you plan to be away?
This is the first question you need to ask yourself. What is the planned duration of the vacation? Will it be a weeklong trip or will you be away for longer? Will you be able to avail leave of absence from your workplace. It is best to decide on this aspect well in advance so that last- minute nasty surprises do not spring up. It is best to know this so that you can look at the airfares around the planned dates and look out for offers.
Where are you going on this trip?
You may have several places in mind as part of your bucket list. However, It is important to know where you are going on this vacation so that you can narrow down your list and focus on one destination. It is best to do this right at the beginning so that you are completely prepared for the trip.
What is the best weather to visit this destination?
Some places are best visited in summer while others are more suited for a winter trip. Remember, there are two ways of looking at this aspect. If budget is a very important factor, you should go during the off-peak season to get better discounts. On the other hand, if having a good time when the weather is beautiful is the most important criterion, the peak season is the best time to visit a place even though it may cost a bomb.
What is the budgeted cost of the trip?
The most important factor that needs to be considered before planning a trip is the budgeted cost of the vacation. Make sure you include airfare, accommodation, food and visa costs and add 20% as a buffer to cover additional expenses. It is important to know what you would be shelling out before undertaking the trip. You would need to know this amount while applying for a personal loan for holiday as well.
Are you going for a holiday package or will you plan your own trip?
Some destinations are best visited as a holiday package while others can be planned independently. In the case of some expensive destinations, it is not a bad idea to opt for a holiday package since they manage to get better deals as a group. Other locations can be visited independently as a personal trip.
What are the best airfares available?
There are several times during the year when travel companies offer attractive discounts on airfares. If you are planning a vacation, it makes sense to keep your eyes and ears open for such deals and grab attractive offers when they come by.
Is the location safe to visit?
It is good to be aware of the political unrest and other travel restrictions when you are looking at a potential holiday destination. Sometimes governments place restrictions on international travel to certain locations. It is prudent to be aware of current affairs and watch out for such sensitive information before booking your tickets.
What are the tourist attractions over there?
Before visiting a place it is good to read up everything you can so that you have a fair idea about the things to do and places to visit. This will give you a fair idea how many days would be needed to cover the location.
Is there something about the visas that you would need to be aware of?
Some locations have a visa on arrival while others may require a visa stamp in advance and have a complicated process for the same. It is best to get these complications out of the way so that you can have a peaceful vacation.
Once you have addressed the above questions, you can shift your attention back to the important issue of funding your vacation. LoanTap offers holiday loans so that you can enjoy a peaceful vacation and pay off your loan in easy EMIs after you get back.
How should I take a holiday loan from Loan Tap?
Holidays provide an invigorating break from the hustle and bustle of everyday life. Get a holiday loan from LoanTap and enjoy your break to the fullest extent possible.
All you need to do is to visit the LoanTap website and fill up an online application form. Fill in the relevant details and the amount needed. You will need to upload the following documents –
PAN Card
Aadhaar Card
Salary slips of the last three months
Bank statements of the salary account of the last six months
The LoanTap team will evaluate the application. If all the documents are in order and the credit score is decent, the loan application has a very high probability of being approved. Once it is approved the loan will be disbursed to the mandated account. The entire process will not take more than 24-36 hours from the time of filling the online application.
What are the terms and conditions of Holiday Loans from LoanTap?
LoanTap offers holiday loans from Rs 50,000- Rs 10,00,000 for tenures ranging from six months to five years. Interest rates start at 18% per annum. Once the loan is serviced for six months, the loan can be foreclosed without any prepayment penalty.
What are the advantages of flexible EMI options?
It is best to use a Personal Loan EMI Calculator to work out the EMI according to your convenience. While the loan amount depends on the need for funds, the interest rate is determined by the lender. The tenure of the loan is in your hands. You can adjust the tenure to bring the EMI to a comfortable level.
LoanTap understands the needs of borrowers and gives them the convenience of flexible EMI repayment options.
EMI Free –
This is an option available to borrowers, They can make interest-only EMI payments on a monthly basis. Bullet payments towards the principal can be made once every three or six months. This can reduce your monthly cash outflows by 40%. This method of flexible EMIs is perfect when you receive additional income or incentive every 3-6 months.
Step Up –
LoanTap understands the needs of borrowers and the pressure of getting back to normal after a hectic event. To take care of this, LoanTap offers borrowers the flexibility of paying Interest Only EMIs for the first three months followed by normal EMIs thereafter. This gives borrowers some breathing space after returning from the vacation.
This option is perfect when you are returning after a packed vacation and trying to get back to normal life.
Term Loan
In a term loan, the EMI consists of payment towards both principal and interest. Every EMI goes towards reducing both the principal and interest. This is the normal method of loan repayment via EMIs and is ideal when you have a steady income stream.
Flexible EMI Repayment options make Holiday loans very convenient for borrowers. They are able to keep their EMIs within the monthly budget. If so required, they can cut down on discretionary spending and reduce other debts. This gives borrowers the flexibility to spend on what matters to them without having to worry about difficult repayments.
Flexible EMIs give borrowers enough breathing space to plan their repayments without affecting their monthly budget. It is a matter of great convenience and helps borrowers choose the right lender. Flexibility in choosing repayment options is as important as the other factors that go into the selection of a holiday loan.
Of late, travel loans are getting very popular among the younger generation as so many attractive offers are available at exotic destinations. Why put off your aspirations for another day when funding options are easily available. It makes a lot of sense to plan in advance and take a dream vacation whenever the opportunity presents itself. In today's well-connected world, it is quite easy to get all the information you need at the click of a button. The millennial generation has got used to having their dreams fulfilled easily. With the advancement of technology and availability of all data on a smartphone, this is only expected to increase in the future as more and more underserved segments of the population get access to information and aspire to fulfil their dreams. Lenders like LoanTap are instrumental in making these dreams come true by providing convenient and quick access to funds with minimum paperwork.
So, next time you come across a great destination holiday package, do not worry about the shortage of funds. With LoanTap flexible options for travel loans, you can make all your dreams a reality. What are you waiting for? Just visit the Loan Tap website and a whole new vista of travel opportunities await you.