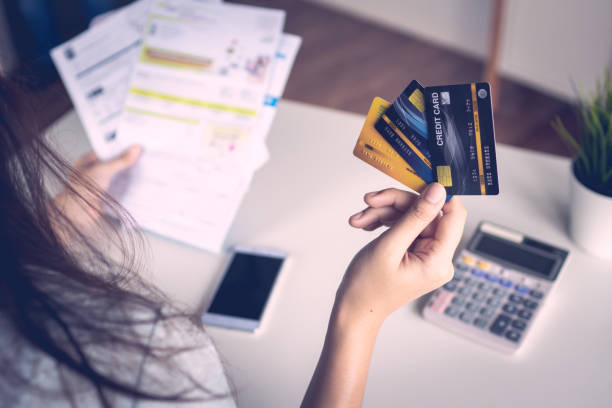 Now-a-days, You're constantly flooded with offers that you can't say no to since they're so appealing and doable. Who can say no to a "fly now, pay later" deal? The unused credit limit on your credit card, zero percent EMI offers from marketers, as well as instant prices, deals, lucky draws, and significant discounts, all serve to strengthen your resolve. Marketers also time their promotions around holidays and salary pay dates. All of these things have an effect on you, and you find yourself overextending your finances and unable to meet the cash flow requirements of the purchases you made in addition to your typical EMIs for your home loan, education loan, and auto loan. As a result, you fall into a financial trap and find it impossible to escape.
Get a loan in Pune to consolidate multiple credit card debt
Are you in need of a fast cash loan in Pune? LoanTap is here to help you get quick cash loans in Pune that are flexible and simple to apply for. In lieu of credit cards and other types of loans, an increasing number of employees are choosing rapid cash advance loans and personal loans against pay. LoanTap, on the other hand, has taken it to the next level. Let us show you how to do it.
LoanTap is a FinTech startup with offices in Pune that provides same-day cash loans. This loan is a revolving line of credit, thus it works similarly to a credit card. You can borrow however much you want and pay it back in simple instalments.
Every internet marketer has a deal going on all year for one reason or another, and the mailbox is filled with offers. When you purchase a product, you will be given the opportunity to purchase another product at a reduced price. There is an additional discount available if you pay with a credit card issued by one of the banks. You've surely heard about the freebies that have flooded the market, making us all addicted consumers of items we don't need. What occurs in the process is that we overuse the plastic we have, and one fine day, we push all of them to their limitations. Debts build up on you slowly, and before you know it, you're juggling many credit cards.
We offer a wise solution for you to use in order to pay off your debts and get your life back on track. A debt consolidation personal loan could be the ideal solution to your many credit card debt troubles. Do you want to know how taking out a personal loan might help you instead of hurting you?
So, let's get started. A personal loan can help you pay off high-interest credit card debt and replace it with a lower-cost debt all at once.
What is a Personal Loan, exactly?
A personal loan is a type of unsecured loan that can be used for almost anything. You do not need to pledge any assets because it is collateral-free. It has an annual interest rate of 18 per cent, which is significantly less than the monthly interest rate of 2.5-3 per cent /month on credit cards. You can acquire a loan for anywhere between Rs. 50,000 and Rs. 10,00,000 with a six-month to sixty-month repayment period.
How will it be of assistance?
Add up all of your credit card debts that are still outstanding. You can now apply for a personal loan from LoanTap for an amount that is equal to or slightly higher than your total aggregated debt @ 18 per cent. The loan is disbursed to your account within 24-36 hours after your application is approved. You can put the money towards paying off all of your debts. The personal loan can be repaid in equal monthly installments for the loan term you choose. To get the lowest EMI, keep it at a maximum of five years at first. If you have excess cash after six months, you can choose to prepay in part or in full without incurring a penalty.
What is the Process of Credit Card Consolidation?
This debt consolidation procedure is simple. You can collect all of your bills and combine them into one payment with the help of a loan agency or a credit counselor.
You can take out a personal loan or find alternative ways to arrange a monthly payment schedule. It simplifies things, such as lowering your debt's annual percentage rate and improving your financial discipline.
You still have one question on your mind. When you're ready to consolidate your debt, what consolidation tactics should you consider? So, next, we'll go through some strategies for reaping the benefits of paying down credit card debts.
How to Make an Application for a Debt Consolidation Loan?
As mentioned previously, obtaining a debt consolidation loan is simple and only requires a few documents. To acquire an immediate debt loan online, you must first fill out an application. Here's a step-by-step tutorial to help you through the online loan application procedure.
To apply online, download the LoanTap app from the Google Play Store or go to https://LoanTap.in/ application.
Fill up your loan application by providing personal, professional, and banking information.
Submit the required documents, which include your PAN, address proof, three months' payslips, and a six-month bank statement from your salary account.
Wait for the documents to be verified and a response from the LoanTap team.
The loan will be authorized the same day after the KYC is completed, along with other credit checks.
The loan amount will be credited to your account as soon as you meet all of the criteria. You can utilize the loan to pay off all of your credit card obligations and start over on a new financial footing.
What are the advantages of consolidating credit card debt?
Having multiple credit card debts can be difficult to manage as you try to keep up with the monthly payments. Any delay or default will result in a monthly interest rate of 2.5 -3 per cent. Credit cards are solely useful as a payment method. You are setting yourself up for a position where you will burn a hole in your wallet if you start using your credit cards as an extension of your wage. Paying off one credit card debt with another credit card creates a deadly downward spiral.
You will be able to breathe easier once you have paid off all of your credit card obligations with a personal loan. Now you only have to remember one day to make the EMI payment on your personal loan. Based on your monthly cash flow pattern, you can pick a convenient date.
To ensure that the EMI does not cramp your pocket or disrupt your lifestyle, you can choose the longest tenure of 3 years. After six months, anytime you get more income, such as a bonus or a salary increase, you can opt to prepay in part or in full. After six months, there will be no prepayment penalty, which is great.
You will be debt-free and your credit score will improve once you have paid off your personal loan. When the need arises, you will be able to investigate any line of credit.
Who can take out a personal loan?
You can apply for a personal loan if you are an Indian citizen or resident above the age of 21 and have a monthly salary of more than Rs 30,000.
What procedure must be followed?
The procedure at Loan Tap is quite straightforward. You can complete an online application and upload the following papers to our website/personal loan app.
Documents-
PAN Card
Address Proof (Driving Licence/Passport/Aadhaar card)
Salary slips for the last three months
Bank Statement of Salary account for the last six months
The LoanTap team will review the application and verify the papers once you've uploaded them. The eKYC process will take only 2 minutes to complete online. Your loan will be granted based on loan approval requirements such as credit score and other factors. The money will be deposited into your bank account right away. You can choose your repayment choice whenever it is convenient for you.
Doesn't that sound like a practical answer to an issue that could worsen if left unaddressed for too long? If you find yourself in a similar circumstance, you might want to try the same solution as soon as possible. Use a personal loan to get out of financial traps since your peace of mind is valuable!
Loan for personal use
Actually, the same financial system that provided you with all of the debts also provides you with a solution. You can get a personal loan and consolidate all of your debts into it, giving you some peace of mind. Let's look at how a personal loan can assist you.
An unsecured loan is referred to as a personal loan.
A personal loan is typically an unsecured loan, meaning the lender does not require you to provide any security in exchange for the loan. The lender approves your personal loan based on your income and repayment ability.
The interest rate on a personal loan is affordable.
Personal loans have higher interest rates than secured loans. Based on your creditworthiness, Loantap offers personal loans at competitive interest rates. By demonstrating that your qualifications are solid, you can negotiate for reduced personal loan interest rates.
A large debt amount
You can get a loan for anything between Rs. 50,000 and Rs. 10 lakh.
Tenure
You have the option of repaying the personal loan in six months or over a five-year period.
EMIs to choose from
You can determine the EMI amount by assessing your financial situation and the amount of loan you require.
Conclusion
Take out a personal loan in Pune immediately with the help of LoanTap to pay off your obligations because it will be cheaper and more efficient in the long run. Maintaining financial discipline can assist you in dealing with circumstances more effectively. LoanTap provides you with a simple way to break free from the destructive cycle of credit card debt that can sap your happiness. You can pay off your credit card debt in one go and save Rs. 20,311 each month if you apply for a personal loan. You'll be able to restore your credit card limitations, and you'll be able to begin using your credit card more cautiously and responsibly as a result of the lessons you've learned. You can also meet your savings requirements for tax-saving, life insurance, and health insurance investments and responsibilities with the money you save. As a result, you can apply for a personal loan, which, if approved, can come to your rescue and assist you during any financial crisis. It is a fantastic resource for debt consolidation. To avoid pain in your finances, be sensible and prudent. Visit https://loantap.in/ for more information.