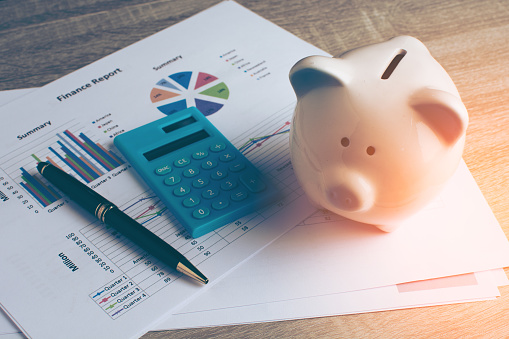 A medical emergency is usually unpredictable, you will need a large sum of money to cover your medical expenditures. Environmental elements and city living are major contributors to poor health and putting you in dangerous situations. The rising cost of healthcare exacerbates the situation. In such an unforeseeable medical situation, it is best to take out a personal loan for a medical emergency and retain all of your savings.
We understand how difficult it is to focus on the health of a loved one while still thinking about finances. Such emergency situations require you to seek financial aid from family and friends. You don't have to worry, just do that with our personal loan for Medical Emergency (medical loan). We offer you a personal loan with minimal paperwork. A personal loan makes it financially possible for you to continue with your medical treatments.
If you are living in Chennai and looking for a quick medical loan, you can look at LoanTap for help. LoanTap's personal loan for a medical emergency allows you to cover unexpected expenses. Simply apply for a medical loan online, and we will disburse the funds once the necessary approval is obtained. We ensure that you don't have to wait for funds for the best care for you or your loved ones with our personal loan for a medical emergency.
For paid professionals, managing monthly spending can be stressful. Medical emergencies do not arrive with warnings, but they do necessitate prompt financial assistance for recuperation. It can be a frightening experience for someone with minimal financial resources. Many people still lack medical insurance to cover unexpected medical bills.
In such stressful situations, urgent medical loans might be a lifeline. A Medical Loan, like a personal loan, provides financial assistance to cover medical bills. You can pay for medical expenses such as hospital bills, prescription drug bills, surgeries, chemotherapy, and other treatments. In such cases, LoanTap provides you with immediate funds on short notice.
Personal loan for medical emergencies (medical loan) characteristics and benefits:
With our medical loan, you may go through each step of your health journey and cover a wide range of medical demands. Other advantages of using a personal loan for medical emergencies include:
Apply for a personal loan online and receive funds immediately for medical crises.
We provide personal loans starting from Rs.50,000 to Rs.10,00,000.
Take advantage of the personal loan amount with low paperwork and quick customer assistance.
Enjoy speedy loan disbursement to minimize delays in emergency situations.
You may apply for a personal loan to cover any medical expenses or treatments.
Get a low-interest rate on a personal loan.
However, How Does a Medical Loan Work?
Life is unpredictable and full of unforeseen events such as medical emergencies. We at LoanTap are delighted to provide our customers with instant personal loans for medical procedures. Medical loans offer simple repayment terms and long repayment terms at low-interest rates. These personal loans with EMI can relieve your worry and protect your family in any situation. LoanTap provides medical loans ranging from INR 50,000 to INR 10,00,000 with terms ranging from 6 months to 60 months. The amount of your loan will be determined by your earnings and other eligibility conditions. If you are working or running a business in Chennai, you can check out if you meet the criteria and get a medical loan whenever an emergency crops up.
Features & Advantages of LoanTap Medical Loans
If you do not have a medical policy or insurance, medical loans can be a lifeline. A Medical Emergency Loan can relieve you from the humiliation of borrowing money from family and friends. It also assists you in planning your budget and determining your duration based on your profile and steady income. LoanTap medical loans include the following benefits.
Features & Advantages of LoanTap Medical Loans
If you do not have a medical policy or insurance, medical loans can be a lifeline. A Medical Emergency Loan can relieve you from the humiliation of borrowing money from family and friends. It also assists you in planning your budget and determining your duration based on your profile and steady income. LoanTap medical loans include the following benefits.
Instant Online Approval: If you meet the eligibility requirements and attach the required papers, your loan application will be approved the same day. LoanTap believes in immediate disbursement and credits loan amounts within 24 hours. In real-time, you can get approved for a credit line of up to 10 lakh.
Collateral-free Loan: A Medical Loan is essentially an unsecured loan in which you do not need to furnish any collateral. LoanTap will not have any security in order to make the loan available. It is simple to obtain emergency financing for medical procedures at low-interest rates.
Minimum Paperwork: You will receive the requested amount without having to complete any lengthy paperwork. LoanTap will request a few documents from you to verify your credit score, income, and identity. It is a quick and paperless process to apply for a medical loan.
Transparent Procedure: To obtain an emergency medical loan, LoanTap follows a short and easy procedure. There will be no hidden fees or prepayment penalties before the term expires. Pay interest-only EMIs for the first three months, then regular EMIs.
Select your own Flexible Installment Plan.
A medical loan might help you pay for doctor expenses or operation fees right away. It is a less expensive option than using a credit card to pay for medical expenses. On a monthly basis, credit cards may charge you 2-3% interest. LoanTap, unlike other fintech lenders, provides you with three excellent final installment options for repaying the loan. Based on your profile and income, customized repayment solutions will be determined.
Installment Plan with No EMI
This low-cost option is great for making monthly interest-only payments. You can repay in the form of bullet payments towards the outstanding principal every 3/6 months. With the bonuses you receive every 3-6 months, you can pay off the entire amount.
Installment in Steps
Are you looking for the best way to keep medical bills under control? Step-up installment plans allow you to pay only interest for the first three months, followed by a set EMI. This flexible installment plan will allow you the breathing room you need to deal with large expenses after a major event, such as a medical emergency.
Term Loan Payment
Medical Term Loans will help you manage your spending by providing you with set EMIs. You can repay the loan in monthly installments, with each installment reducing both the interest and the principle. You can choose the duration based on the amount required and your net monthly income.
Medical Loan Eligibility Criteria
LoanTap is the quickest and most straightforward digital lending platform for obtaining financial products. You can withdraw any amount you wish from a Medical Loan. During an emergency, you can apply for a medical loan and have the money deposited into your account quickly. However, you should qualify all of the conditions given below: –
Applicants must be at least 21 years old.
You must have a net monthly income of at least INR 30,000. (This applies to both self-employed and paid employees.
Bank statements from the previous six months must be valid.
You must be an Indian citizen or a resident of India.
Paystubs over the previous three months
If you meet all of the eligibility requirements, you are eligible to apply for an online loan. You can apply for a medical loan using the simple approach. Everyone, whether self-employed or a business owner, can borrow money through a medical loan with simple monthly payments.
Documents Required for Online Medical Loans
Medical procedures and expenditures consume a significant portion of your monthly cash. Sometimes you run out of money to cover all of your medical expenses. As a result, Medical Loans for Surgery might help you save money by covering large expenses. However, in order to obtain Medical Loans in Chennai, we have compiled a list of the following documents that you must submit:
The number on the PAN Card
Address proof, such as a valid driver's license, Aadhar card, or passport.
Identity documents such as a driver's license, a valid passport, a voter's ID, and an Aadhar Card are acceptable.
Salary slips from the previous three months
Bank statements for the last six months must be valid.
Furthermore, the LoanTap staff will rigorously verify the documents to ensure that they are valid and up to date. You should keep in mind that your credit score should be above average. Otherwise, if your credit score is poor, your profile may be rejected. After matching all of the parameters, you will receive speedy approval. When your loan application is approved, your loan will be disbursed and a repayment schedule will be established based on your preferences.
Steps to Obtaining a Medical Loan from LoanTap
LoanTap understands the importance of time when experiencing adversity. We have delivered the greatest financial products by utilizing cutting-edge technology and simple-to-use digital platforms. To obtain the loan amount promptly, all documentation should be prepared and updated with facts. When applying for a loan, you must provide essential documents like an Aadhar card, a pan card, and evidence of income. If you are eligible, follow this step-by-step guide to finish the application procedure online: –
Step 1: Download the LoanTap app from the Google Play Store or go to the LoanTap website to fill out the application form with your correct information.
Step 2: After proper verification, submit the relevant documents online, including signed copies. Wait until the LoanTap staff has matched all of the parameters with your documentation.
Step 3: Once they have verified your profile, the Team will send you instant approval. Your account may be confirmed within 24 – 36 hours in some situations.
Step 4: After quick approval, activate your account and disburse the loan money on the same day.
To receive rapid medical loans in Chennai, make sure you follow all of the steps exactly. You can also look over the personal loan options available on the LoanTap website and select the best one for your specific circumstances. You may provide the greatest medical care for yourself and your family by using a personalized personal loan. You will be able to manage your credit score and account balance in this manner.
Conclusion
Emergencies in medicine are unavoidable. Not only are they mentally taxing, but they can also have a significant impact on our monthly budget. In other words, they not only drain our emotional energies but also our money resources. Being in a financial bind at such a time is an unnerving experience. But don't be concerned. LoanTap offers medical loans with simple repayment options to our consumers. Do you need a loan for medical treatment? Or are you looking for a quick loan to pay your medical bills? We at LoanTap are here to help. For a medical emergency loan, you can borrow up to Rs 10,00,000. You may receive medical loans with just a few clicks using the greatest rapid lending app, no matter where you are. However, we do not just provide medical loans for surgery in Chennai (or other necessities) swiftly and easily. Whatever be your medical needs, LoanTap will stand by you.