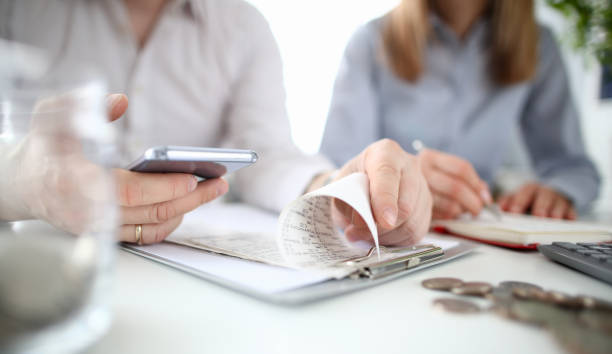 Mumbai is the financial and commercial center of India. It is the most densely populated city in India. It is the city that houses some of the world's richest while it also has the biggest slum in Asia filled with laborers and working-class people. Mumbai is home to Bollywood city filled with production houses, the residence of famous actors and actresses, and the most expensive house in the world, Antilla. Millions of dreamers come to Mumbai to fulfill their dreams of doing something big or in search of a job.
Because of so much crowd in the city, it has a fast-paced life that requires extreme energy to meet the speed of others. Living a decent lifestyle is way more expensive than any other city in India. The LoanTap offers you customized financing options – EMI Free Loans to lead a better and more pleasant life in Mumbai. When you struggle with any financial obligations, personal loans can help you meet the urgent monetary shortage.
What Are EMI Free Loans?
EMI-free loan offers you the flexibility to manage expenses without compromise. It is an inexpensive approach to get immediate funds when you are struggling financially at the end of the month. Living in Mumbai could challenge those who depend on their average earnings. Renting a home or paying for medical treatments can become easy without worrying about EMIs every month. No EMI Loans Online can provide you with a credit facility to pay the interest only on the principal outstanding balance. You can apply for EMI Free Loan through the LoanTap website or mobile app for instant cash. It is essentially an unsecured loan that can help you meet your urgent needs.
But, How does EMI Free Loan Work?
EMI personal loan requires you to pay only the interest component in monthly payments while the principal amount can be repaid in bullet payments every 3/6 months. Some banks and NBFC may reject your loan application because of low income or some other factors. Unlike traditional loans, EMI Free Loans give you a loan amount up to Rs 10 Lakhs over a tenure of 6 months to 60 months. EMI Personal Loans offers you an interest-only EMI option over the agreed tenure while the principal can be paid on a quarterly or half-yearly basis.
With Personal loans, you can handle difficult situations using the higher loan amount and repay a part of the loan amount at your convenience. The loan interest is calculated from disbursal and added to your loan statement. You can pay off in installments on the 7th of the following month. The principal will be adjusted and the interest recalculated when you make a bullet payment.
Why should you go for EMI Free Personal Loans?
LoanTap understands the requirements of customers and their financial needs. We have prepared all the financial products to cater to every individual and help them fulfil their wishes. Taking EMI Free Loans in Mumbai is a simple and easy process. Here are a few reasons to know why you should go for Personal EMI Free Loans in India.
Quick Disbursal and Approval: LoanTap provides you with an easy online application process and gets the fast disbursal of EMI Free Personal Loan. In tough times, you don't need to wait for instant cash. It will sanction the loan amount on the same day of approval. If your CIBIL score is good, the loan will be disbursed within 24-36 hours.
Flexible Repayments: EMI Free Loan Online allows you to choose how much you want to pay and decide the tenure period as per your capacity. You can plan your budget and maintain a healthy account balance to tackle the expenses. You will get a better option from LoanTap compared to any other fixed EMI personal loan for salaried professionals.
Minimum Documentation: No paperwork is required to qualify your application and verify your profile. It includes residential proof, identity proof, and bank statements. LoanTap collects the basic minimum documents when you apply for any financial products. You are free to apply for the loan while sitting at your office or home.
Transparent Process: EMI Free Loan facility will charge interest only on the amount you withdraw from the account but not on the entire amount. No bank or NBFC will ask for prepayments or hidden charges for processing your loan application. You can pay only interest on a monthly basis while the principal amount can be repaid at a regular interval of 3/6 months.
No Collateral Required: EMI Free Instant Loans are convenient to avail of from a secured and safe digital platform like LoanTap. These personal loans are essentially unsecured loans, where you don't have to give any security and assets against the loan amount. It makes this a popular financing option available online and easy to access in just a few clicks.
Cheaper than credit card: Free EMI Loans Online is an inexpensive solution that allows you to pay only the interest on a monthly basis. Using credit cards to handle the monthly expenses can cost you high-interest rates in the range of 24% – 36% annually if you don't repay the amount by the due date.
Easy Expense Management: Personal loans EMIs could create some pressure on you to compromise with your expenses till you pay off the loan. However, it is the opposite with EMI-free loans. You can manage the principal amount repayment in bullet payments without any compromises in living a comfortable life. The best financial solution is to cover all the unexpected expenses with the instant cash available. This is perfect for those who get a bonus or incentive on a staggered basis. This lump sum can be used to repay the principal based on which the interest will be recomputed.
No Prepayment Fees: There are no prepayment charges if you settle the loan after 6 months. A small charge will be applicable if you prepay before 6 months.
Eligibility Criteria for Personal EMI Free Loans
Personal Loans give you access to instant cash with minimal charges. The exact loan amount will be decided based on your eligibility and credit checks. You need to follow certain eligibility criteria to qualify for requesting the loan. 
You should be an Indian Citizen/ Resident.
You should be between 21- 60 years old.
Individuals should have a minimum income of INR 30,000/-.
You should have a steady income source to pay off the loan.
Applicants should have a CIBIL score of at least 680-700.
If you clear all the conditions, visit the LoanTap website and apply online to get the loan at lower interest rates. It will save your time and effort when you use the most trusted lending platform. You can complete the online application process and activate instant disbursal in just a few clicks.
Documents Required for Availing EMI Free Loan
Getting a loan through LoanTap reduces the burden of visiting the bank for physical verification. Our efficient digital lending platform can give you loans with minimal documentation. You need to upload the following documents to verify your profile.
Identity proofs such as PAN card, Aadhar Card, Passport, Driving License.
Address proof including Electricity bill, Aadhar card, telephone bill, passport, rent agreement.
Submit the three latest salary slips
Bank account statements for the last six months
You need to submit IT return filed copies for the last 2 years if self-employed.
You need to ensure that these required documents should be original and valid. While applying for the loan, you need to submit the signed copies to the team online. LoanTap doesn't ask for any other documents until there is a need for credit checks. It helps if you can maintain your credit history and keep your CIBIL score high.
A Step-by-Step Guide to Get the Personal Loans EMI Free
Personal Loans are available now by installing a loan app from Google Play Store. The LoanTap app provides you with an easy-to-access user interface while sitting in the comfort of your home. Look at the step-by-step guide to follow for availing of the Personal Loan with no EMI.
Step 1: Visit this link or go to the Apply Now button at the right corner of the webpage. Click on the button and build your application there.
Step 2: You can also choose the KYC verification online process. Complete the online process by installing the LoanTap app from Google Play Store.
Step 3: Once you have filled out the application form, you can upload the required documents to verify your profile.
Step 4: You can also download documents and sign them to hand over to our representative.
Step 5: After verification of all the documents, your loan will be approved on the same day. We will activate instant disbursal of the loan for paying the bills.
After completing the application process, the loan will get disbursed into your account in less than 24 hours. EMI Free Loans can help you manage your monthly cash outflow without spending much. It allows you to maintain a healthy credit score and cover unexpected expenses.
End-Use of LoanTap's EMI Free Loan
Debt Consolidation: It is one of the wisest ways to spend the loan amount. Using credit cards for managing expenses can cause outstanding payments, which further leads to financial troubles. Personal EMI Free Loans in India will help you to clear all the credit card debts and consolidate all the missed payments in a month. In this way, you can become more financially disciplined and build a healthy financial future.
Emergency Funds: No one knows when you will need to face emergency expenses. Unpleasant times come without any warning and create havoc in our peaceful lives. Emergency times could relate to hospitalization and medical treatment, home repairing, and unforeseen circumstances like an unexpected relocation. EMI Loans can help you cover the expenses and stop you from denting your savings.
Home Construction: You want to construct your own house on a piece of land or repair some parts of your home to upgrade its look and style from the outside. It requires hiring a talented designer to complete the job. This EMI Free Loan is best suited for heavy expenditures and can cover the overall cost of repairing, remodeling, and rewiring your home.
Holiday Vacation: This type of Personal Loan can cover all the travel expenses, including flight fares, accommodation, tours, and travel insurance. Instant EMI Free Loans can help you with travel arrangements and plan a journey with family or friends. You can have a dreamy holiday away from the hustle and bustle of life.
Education Fees: Your children are pursuing higher studies for certain courses, which may not qualify for an educational loan. You need urgent cash to fund the education fees and fulfill your child's academic ambitions. Parents can apply for personal loans to help their aspiring children pursue their dreams. As a salaried professional, you can take this loan to finance short-term certifications, pursue a degree, and an online educational course for upgrading your skills.
Wedding Planning: Hire a wedding planner with LoanTap's EMI Free Loans. It is the perfect solution to manage unexpected wedding expenses. The wedding budget can exceed the limit but you need not let that affect you as LoanTap can come to your rescue.