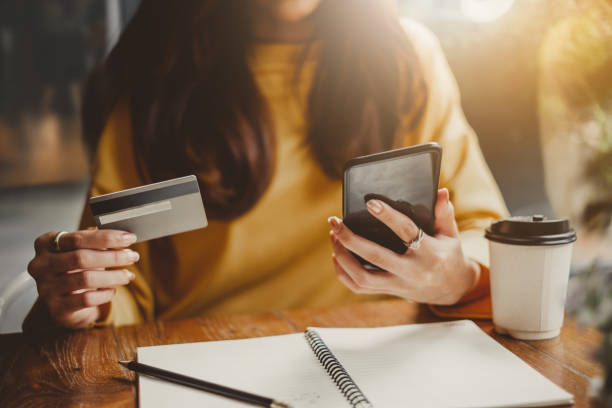 Mumbai – the financial capital of India, is the most expensive city. The living cost is higher compared to the other metropolitan cities of India. Well, it is home to Bollywood and the biggest industrialists of India. Even renting a house can cost you more than Rs. 30,000 per month.
Whether you are a salaried professional or self-employed, enjoying a comfortable lifestyle in Mumbai is expensive. In times of emergency, your monthly salary may not be enough. In this case, Credit cards can help with financial assistance and offer you instant funds to handle heavy expenditures.
However, it is easy to get trapped in credit card debt. It can harm your financial freedom. If you have a lot of debt because of various credit cards, take a debt consolidation loan to pay off credit card dues.
What is Debt Consolidation?
Debt Consolidation will combine your debts into a single payment. It is difficult to keep track of different accounts and credit cards. Each might have a particular date to make payments. In that process, missing any payment can add interest costs. By consolidating your credit cards, you can save your money for the future.
There are many ways to consolidate your credit card debts. One of the easiest ways is a debt consolidation loan, which offers immediate funds to repay the separate debts.
You can apply for debt consolidation online now. But before that, let's learn more about how personal loans work for consolidation.
How does a Consolidation Loan Work?
A credit card debt loan can help you in managing your monthly payments. With the ample amount of money, you can pay off multiple card debts, or outstanding balances in a single payment. A debt consolidation loan provides you with a loan amount of up to INR 10 lakhs with monthly payments and lowers interest rates. It allows you to organize all your financial debts and pay your debts on time. In the end, it will reduce emotional stress and financial burden with urgent funds.
Loan Amount: LoanTap has designed this debt consolidation loan online for borrowers who don't have a great credit score. It offers a loan amount ranging from INR 50,000 to INR 10,00,000. You get the loan amount according to your need and eligibility.
Single EMI Payment: Keeping track of every payment is hectic. If you fail to pay off, it can show a negative sign in your credit history. Personal loans for credit cards can help you pay multiple outstanding balances in one EMI payment.
Lower Interest Rates: LoanTap can provide instant debt consolidation at lower interest rates. The interest on a personal loan is 1.5% – 2% monthly, a much cheaper option than paying interest on credit cards, which is 2.5-3% per month.
Benefits of getting a debt consolidation loan online
Personal debt consolidation loans will rescue you during a financial crisis. It will lower the monthly headache by paying off your debt instantly. There are other benefits of taking a consolidation loan online, which are mentioned below:-
Quick Approval: Online instant personal loans will be approved within 24 hours of application. It is a quick loan application process with security and no physical verification.
Instant Disbursal: LoanTap will disburse the loan amount within 24 hours. It also depends on document verification, credit score, and income score.
Zero Paperwork: you can get a Credit card debt loan through a paperless process. You need to upload some documents to the website.
No Collateral Needed: When applying for a credit card takeover loan, you do not need to submit any collateral or security submission against the loan, as it is an unsecured loan.
Flexible Repayment Tenure: Personal loan repayment tenure for debt consolidation is flexible for the borrowers. You can use the personal loan EMI calculator to customize your repayment tenure.
No Hidden Charges: LoanTap follows a completely transparent process to disburse the loan amount. No hidden costs will apply to the sanctioned amount. There are no prepayment charges for higher payments and no foreclosure charges after six months.
Low Processing Fees: Borrowers will get charged a small processing fee of 2% + applicable taxes on the gross loan amount. It may vary depending on the loan amount sanctioned. Other than this, no prepayment charges need to be paid during the loan processing.
Customized and Flexible Repayments Options to Choose From
LoanTap brings you flexible repayment options to choose from based on your financial condition, credit history, and other factors. These two customized repayment plans are designed to help you complete your repayments comfortably. Check them out to decide which one is suitable for you:-
Step up Loan Installment: Step Up Loan is an ideal solution if you know the exact loan amount and tenure time. It allows you to pay interest only on the outstanding principal for the three months, followed by the fixed EMIs in the remaining tenure. This loan gives you enough space to manage expenses the way you want.
Term Loan: This Term Loan allows you to make the repayments via Fixed Equated Monthly Installments, where EMI is the sum of interest plus the principal amount. It will reduce the monthly payments and interest on the total loan amount.
To calculate the EMI calculator, you can use a personal loan EMI calculator and decide the tenure according to it. You can choose one of them that fits your monthly budget and save your salary for other expenses. 
Debt Consolidation Loan Eligibility Criteria
Online Credit Card Debt Loans can be availed using a simple loan process that is enough to attract borrowers. But, there are some conditions that individuals need to match. Check the listed eligibility criteria to qualify for the instant personal loan in Mumbai:-
Your age should be over 21 years.
Applicants should be Indian citizens or residents.
Your net monthly salary should be over INR 30,000/-
You must be a full-time salaried employee or self-employed with a steady income.
A credit card takeover loan can reduce the monthly cash outflow by 40%. It will spare your savings to invest in the future. LoanTap is providing all the financial products on one digital platform to reach individuals with financial issues.
Documents Required for Debt Consolidation Loan Online
Most people don't go for loans because of paperwork and filling out numerous forms. But, LoanTap has made the loan taking process an easy job. The nominal loan documentation process only needs the following documents to approve your application and run credit checks: –
PAN Card to check the financial background.
Professional or company details.
Residence proofs: Aadhaar card, Electricity bills, Passport.
Identity Proofs: Driving License, Aadhar Card, Voter ID.
Latest Bank statement of the salary account for the six months.
Last 6 month transactions for self-employed.
Salary slips of the last three months
Make sure all the documents are updated and valid. Otherwise, your online loan application for a personal loan might get rejected. The LoanTap team may ask you for a signed copy of each document for credit checks.
Step-by-Step Guide for the Debt Consolidation Loan
Debt in Loan India can simplify paying off the debts into one loan. LoanTap can help to clear credit cards quickly with no delay. You can get the loan in just a few clicks, follow this step-by-step guide for instant disbursal:-
Step 1: Visit this link or install the LoanTap app from the Google play store.
Step 2: Create your profile by entering the required details, such as professional, company name, and type of occupation.
Step 3: Once you have filled out the application form, upload the required documents to verify your profile.
Step 4: Once the KYC is done, wait for the response from the LoanTap team.
Step 5: With the application verification, your loan will be approved on the same day and credited to your account.
 As soon as you get the amount, the team will send you an approval to the email address. After that, you can withdraw as much as you need to pay off your debts in one go. The LoanTap team may ask you for more documents during credit checks to approve the application on the same day.
How to use Debt Consolidation Loan in Mumbai
Borrowers should know how to use the credited loan amount for consolidation. Otherwise, you cannot stop the vicious cycle of debts. So, it is mandatory to check out these tips for using consolidation loans:-
Pay attention to your monthly budget so you can rescue yourself from additional debts.
Work on the monthly payments to avoid any miscalculation.
Always pay the EMIs before the due date and be consistent till you repay all debts.
Monitor your savings and spending to manage the payments.
Don't use credit cards, personal loans help you better with financial freedom.
Apply for the debt consolidation loan when you are able to meet your monthly payments.
Don't indulge in spending more as you get freedom from all the debts.
LoanTap offers you a higher loan amount between INR 50,000 – INR 10 lakhs for tenures of 5 years to manage the heavy expenditures. Interest rates are charged starting from 18% per annum based on the type of loan, customer profile, and other related factors. Luckily, LoanTap's financial services are available in Mumbai. So, what are you waiting for?