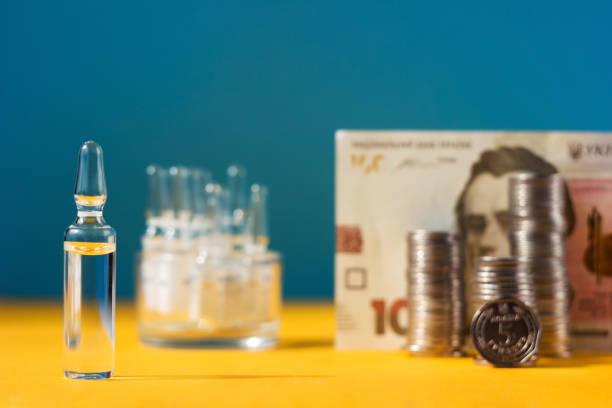 Famously known as the Oxford of the East, Pune is the emerging centre of IT companies, startups, and educational institutions. It is the best place for youth and entrepreneurs to live and thrive with opportunities. The city has witnessed both economic and industrial growth. Living a good lifestyle in Pune is affordable for the younger generation. The average cost of living can be INR 30,000 per month, including rent, food, transportation, and other expenses.
Though you are living a comfortable lifestyle in Pune, you suddenly encounter an illness, or your family member is in the hospital. Arranging medical emergency funds can be difficult. Taking an interest-free medical loan can help you generate quick money in less time.
What is a Medical Loan?
Medical Loan from LoanTap offers instant cash to finance unforeseen medical emergencies or extensive health checkups. It would maintain the financial liquidity and aid the person to get access to funds to handle medical expenses. Medical Loans can cover hospital bills, treatment, surgeries, medical procedures, and so on. This personal loan gives borrowers a convenient way to get loans at attractive interest rates.
Advantages of Getting a Medical Loan in Mumbai
No one can avoid unexpected events in life. At that time, you may end up with medical debts. To continue medical treatment, you need a sufficient amount of money. LoanTap disburses the personal loan for a medical emergency to borrowers based on their requirements. 
Get Instant Approval: Arranging money in times of emergency is difficult. So, taking a personal loan is now a simple process. You can activate instant disbursal every time you are short of funds. You just need to fill out an online application form and upload some documents for same-day approval.
Flexible Tenure: It is important to focus on getting proper treatment for health-related issues. Salaried professionals are offered the loan amount with flexible tenure ranging from 6 months to 60 months. So they can pay off the loan hassle-free.
No Guarantor Required: This short-term loan is an unsecured loan, which offers an amount of up to 10 lacs. To get an instant personal loan, you don't need to give any collateral or security against the loan amount.
Lower Interest Rates: High-interest rates cause financial stress to the borrowers. LoanTap provides medical loans at lower interest to reduce and sanction the loan amount at an annual interest rate of 18%.
Multi-purpose: You don't need to define the purpose of using online medical loans. It can be used for various medical expenditures. This loan will cover all the outstanding medical expenses.
Maintain the Credit Score: Making a timely payment helps you to be more financially disciplined. Choosing a loan can reduce medical debts and improve the credit score. Don't miss or delay any payments. Otherwise, it will show a negative impact on your account.
How Does Medical Loan Work?
Medical Loans offer fixed lower interest rates applied to EMIs and spread over loan tenure for flexible repayments. It will give you enough time to heal and pay back the entire loan amount.
Get the loan approval in 24 hours by following this simple procedure:
Check the eligibility: It is the primary step whenever you think of getting interest-free medical loans. Set guidelines and eligibility criteria are important to qualify for the loan.
Enter the Accurate Information: How much do you need, and how can you repay the loan? Are you able to manage the payments monthly? Decide the loan amount, repayment tenures, and EMI using the EMI Loan Calculator of LoanTap.
Upload the required documents: A list of required documents should be uploaded for the loan application process. This set of documentation will verify your account and get the other details.
Enter the desired loan amount and set the EMI payments: You can decide the monthly payments and mode of paying while managing your monthly expenses. It will give an idea to set the schedule for not missing any payment.
Why take Medical Emergency Loans from LoanTap?
LoanTap brings borrowers a go-to-option by availing of personal loans for various purposes, including medical loans for surgery, physical therapy, medical equipment, and so on. It gives you several benefits that help you recover and gradually transition back to being able to make payments.
Loan Amount- Personal Loans for medical emergencies can provide you Minimum Loan amount of Rs. 50,000 and a maximum loan amount of up to Rs. 10,00,000. However, LoanTap will credit the loan amount based on your annual income and CIBIL score.
Unique Personal Loan: Personal loan online is designed for borrowers to get an easy way out of this situation. It will lower the monthly outflows by 40% to ease the excess baggage of medical debts. Further, you will be able to manage your monthly expenses and manage the credit account balance.
No Prepayment, No Foreclosure Charges: Borrowers don't have to bother about paying any hidden costs during the loan sanction process. However, you have to pay some additional costs if you want to pre-close the loan post disbursement within 6 months.
Loan EMI Calculator: EMI calculator will help you estimate the monthly payments and decide on suitable loan tenure. It offers the flexibility in choosing installment type, interest rates, and the loan amount as per your repayment ability.
Three Customized Installment Options for Medical Emergencies
LoanTap's medical loan is the potential option to meet extra expenses and maintain your monthly budget. Borrowers can choose from three customized repayment options to make payments without hassles.
EMI Free Installment Loan
This installment option is best suited for salaried professionals with a good income. Here, you need to pay interest only every month and make bullet payments every 3 or 6 months towards the principal outstanding. It is ideal when you receive an incentive every 3/6 months.
Step-Up Loan
Taking this loan can give you enough space to manage expenses during difficult times. The step-up loan is the perfect option to choose when you are involved in heavy expenditure. Here, borrowers are allowed to pay the entire amount in interest-only for three months, followed by fixed EMI.
Term Loan Installment
This term medical loan allows you to repay in fixed equated monthly installments. The monthly payments will be calculated based on both interest and principal amounts. It is suitable when you know the exact loan amount required and have a decent credit score.
Eligibility Criteria For Medical Loan
When applying for a personal loan online, one of the first things is to check the eligibility criteria. LoanTap will grant the loan amount only If you match all the following conditions:
The applicant should have Indian citizenship.
Individuals must be working employees or self-employed.
Only available to borrowers with a minimum income of INR 30,000.
The minimum age should be 21, and the maximum should be 60 for a borrower.
The credit score must be 680-730 or above.
Documents Needed while Applying for the Medical Loan
While applying for the loan, you need to submit the documents for the KYC verification process. To proceed further, you first collect the following documents and also make sure they are verified.
Documents for Salaried Professionals:
Identity proof such as Passport/PAN Card/Aadhaar/Driving License.
Address proof- Passport/Voter ID/ Ration card/Driving License.
The last 3 months' salary slips.
Latest 6 months bank statement.
Appointment letter from the company the applicant is working for.
Documents for Self-employed:
Identity proof such as Passport/PAN Card/Aadhaar/Driving License.
Address proof- Passport/Voter ID/ Ration card/Driving License.
Office address proof- Electricity bill/utility bill.
The audited balance sheet of the last 3 years.
Income tax return document of the last 2 years.
Last 3 months' bank statements.
How To Apply personal loan for medical emergencies
The entire loan process is extremely simple and takes a little time to complete in just a few steps. Just take a look at a quick guide for the loan disbursement online and get the amount quickly to your bank account.
Step 1: Download the LoanTap or visit the website to log in. Fill out the application with the correct details.
Step 2: Choose the loan amount and tenure as per your income and capacity.
Step 3: Upload the required documents on the website for the KYC process.
Step 4: As soon as KYC is done, the team will activate disbursal of the loan.
Step 5: You will receive the money in your bank account within 24 -36 hours.
Follow all the key steps carefully and enter the valid details for fast loan approval. The required documents should be up-to-date before you upload them to the website. Also, you check your credit report to know your financial conditions. So, if there is any bad credit history, your application may get rejected.
What Can Medical Loans Help With?
Medical loans online can work as a saviour when you are stuck with your finances. You can use the medical loan to cure any disease or illness. It will reduce the emotional stress with the financial burden of having an inadequate amount. As soon as the amount is credited, you can withdraw without worrying about the number of transactions. Here is the list of reasons for which you can apply for medical loans:
Cosmetic surgery
Fertility treatments
Orthodontics
Treatments or surgery related to weight-loss
Consolidating medical debt
Breaking your fixed deposits or asking from family can be other ways to cope with medical expenses. But, instant medical loans work faster and can be applied as per your financial capacity. Considering the loan as your financial help can rescue you from the storm of medical bills.
Other Interest and Charges on Medical Loans in Bangalore
Prepayment Fees: There are no prepayment charges when you want to pre-close the loan after six months of disbursement. However, you need to pay minimum charges for pre-closing the sanctioned loan within six months.
Processing Fee – LoanTap will not charge any hidden costs while processing the loan. For the amount above INR 50,000, you may have to pay 2% of processing fees with GST.
Penalty Fees: Delaying EMI payments can cause you more debt. Missing payments can charge you with an interest of 2-3% of the EMI. You need to pay late penalties to avoid the vicious cycle of debt.
If you are in need of a medical loan in Pune, don't think twice. Just download the LoanTap app and get the funds you need.