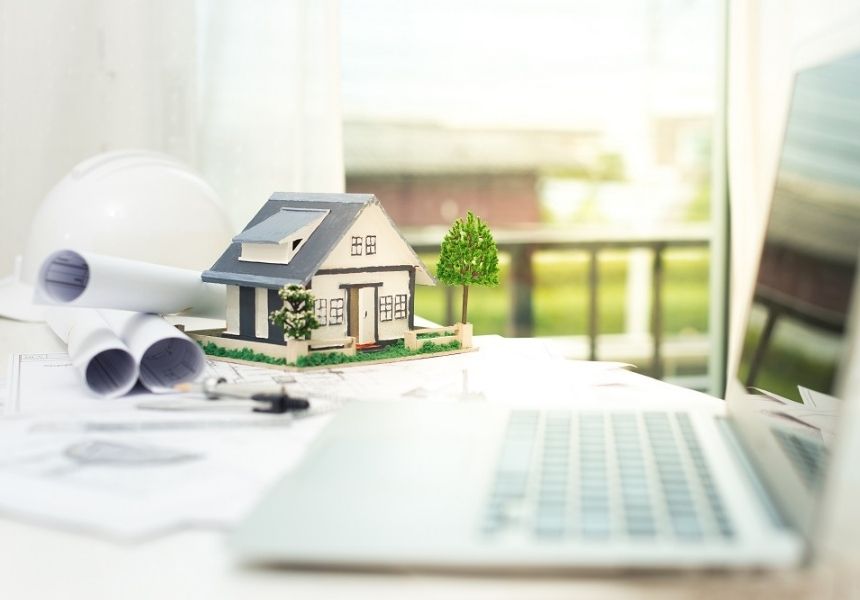 Personal loans are a convenient way to borrow money without the need to provide collateral. They can be used for any legal purpose. Home renovations are a very common reason for which personal loans are taken.
Home renovations can be undertaken for several reasons. If you are living in an old house built decades ago, you may need to undertake home renovations for safety purposes. It may include repairing the roof or replacing the walls. You may even need to change the electrical wiring.
Renovation home loans may be undertaken for aesthetic purposes as well. You may be interested in redoing your interiors. You may change the layout of your home. You may decide to replace your existing flooring with wood or marble. Or it may be redoing your bathrooms. If it is an independent house, you may think of adding additional rooms- maybe a study or a playroom. 
Home renovations can also be a coat of fresh paint to add a touch of colour and festivity. This may be ahead of a family event or before a festival.
What are the steps you should take before applying for a home renovation loan in India?
As with any other financial product, you should complete your due diligence before applying for a home renovation loan. It is best if you follow the guidelines given below –
Check your credit score – It is best to check your credit score and analyse your credit score report before applying for a home renovation loan in India. If there are any errors or inaccuracies in the report, it is best to get them rectified. A reduced credit score will impact your renovation loan application.
Compare multiple lenders – Always do your research before applying for a home renovation loan. There may be lenders making special promotional offers. It is best to check out all the options available before settling for one.
Do not apply to several lenders at the same time – Never make the mistake of applying to several lenders at the same time. Too many credit enquiries may negatively impact your credit score. You may appear to be desperate for credit and this may dissuade lenders from approving your application.
Negotiate for better terms – If you have a decent credit score, use it to bargain for better home renovation loan terms with the lender. You can negotiate for cheaper rates, longer tenure or lower processing fees.
Always look at the fine print – Read the fine print carefully before signing the home renovation loan agreement. There may be hidden charges or clauses that you should be aware of.
Check the prepayment penalty clause – All lenders allow prepayment of the loan with minimal charges. Most lenders waive the prepayment penalty if the loan is repaid after 6 months. Confirm this clause before entering into the loan agreement.
Use Home renovation loan calculator – Use a home renovation loan calculator to work out the EMI for different tenures and interest rates. Pick the tenure which gives you an EMI that is convenient for you and fits your monthly budget.
Have a repayment plan – Once you have decided to go for a home renovation loan, you should have a repayment plan ready. You should know what changes you need to make to your monthly budget to fit in your monthly EMI.
Watch your Debt Income Ratio – Never allow the debt-income ratio to cross 40% else you will find it difficult to meet your monthly financial obligations. Always manage your debts within this limit.
House Repair loan or House renovation loan can be applied for by any borrower quite easily.
The first step to getting a home improvement loan is to check your eligibility. You can get a home loan for renovation if –
You are an Indian citizen or resident
You are between 21 years and 60 years of age.
You have a net monthly income of over Rs 30000
To take a home loan for the renovation you will need to meet these eligibility requirements.
If you meet these criteria, you can move to the next step which is the actual application.
You can visit the LoanTap website or loan app and apply for a home renovation loan.
You will need to upload the following documents along with your application –
PAN Documents
Aadhaar card/ Passport/Driving Licence
Salary slips of the last three months
Bank statements of the salary account for the last six months
The LoanTap team will review your application. If your CIBIL score is good and your documents are in order, then your loan will be approved and the amount credited to your bank account.
LoanTap offers house renovation loans from Rs 50,000 – Rs 10,00,000 for tenures ranging from six months to five years. Interest rates start from 18% annually.
You can use a step-up repayment plan to repay your Home improvement loans. You will need to pay only the interest component for the first three months and start paying normal EMIs after that. This will give you a breather after the heavy expenses.
You can also opt for the EMI free repayment plan under which you pay only the interest component as EMI on a monthly basis and pay off the principal in bullet payments once in 3 or 6 months. This can help you save over 40% of your monthly EMI outgo. This is good if you get lump-sum payments at regular intervals.
You can also choose an overdraft facility where the entire amount of home renovation loan is sanctioned but you withdraw as and when you need. You will be required to pay the interest only on the amount you withdraw, not the amount sanctioned. This is also very convenient for those taking a loan for home renovation purposes where the actual amount is not known beforehand and payments are made in instalments.
If you take Home repair loans, you can get tax benefits under Section 24 on the interest component up to Rs 30,000. You will need to show proof that you have paid towards home renovation and submit receipts.
Home renovation loan interest rates are similar to other personal loans. Different lenders offer home renovation loans at different rates ranging from 11% to 24%.
Benefits of Home loan for renovation –
No collateral – You can get a home loan for renovation without any collateral. You do not need to pledge any assets to avail of the loan.
Minimum paperwork required – You do not need to fill multiple forms. You can just fill in one online application and upload a few documents
User- friendly interface – The online loan interface is very user friendly. Anyone can use the application easily.
Quick disbursement – LoanTap processes loans within 24-36 hours which is reasonably quick compared to the traditional process which could take a week or more.
Cheaper than credit cards – Credit cards charge 2-2.5% per month on outstanding balances compared to which personal loans are much cheaper.
No prepayment penalty after 6 months – If you prepay the loan after 6 months, you do not need to pay any prepayment penalty.
Tax benefit on interest payment – You can get a tax benefit on interest payment up to Rs 30,000. This will be part of the Rs 200000 interest rebate available on interest on self-occupied houses.
LoanTap understands your need for home improvement loans. These are big-ticket expenses and you may need funding to manage the same. That is why LoanTap offers flexible repayment options that will help you manage this expense and pay it off comfortably over a long tenure.
If you are planning to renovate your home and give it a brand new look, you can visit our website and we will be happy to help you in redoing your dream home.