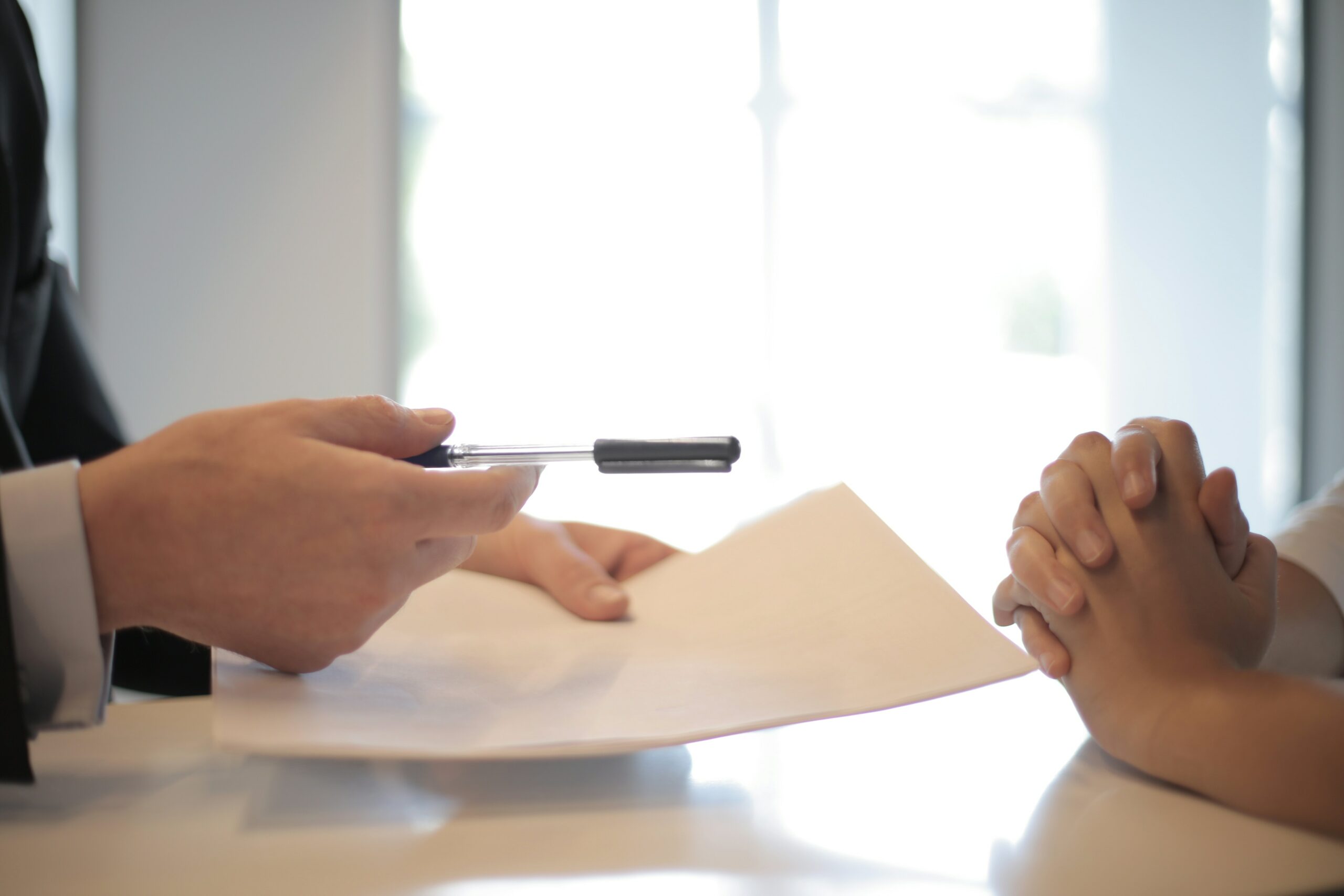 Do you need a significant amount for a financial emergency? Your worry ends here. At LoanTap, we offer personal loans with high amounts to cater to your financial needs. This borrowing opportunity will help you spare your savings and focus on funding. You may have various options and lenders to choose from for financing. We are a leading non-financial banking company in India with a wide range of financial products and services. Our loans with lower interest rates are the perfect choice for working professionals and business owners.
You should consider a Long-term personal loan if you need a large amount for reasons like a medical emergency, wedding or renovations. It helps you to overcome any big financial crisis for a more extended period. The internet has made everything easier. Even taking a loan online is a secure process. We provide a one-stop platform for all your loan finance needs.
What is a Long-term Loan?
Long-Term means ‌you will have more time to complete the task. A personal loan with longer tenure is known as a long-term loan. You can access the personal loan on the LoanTap website or mobile app. It can help in maintaining the monthly liquidity and financial portfolio.
A long-term loan is available with a long repayment tenure ranging from six months to five years. It helps to manage any financial obligations with lower monthly payments. It can make life easier when you have enough time and money to tackle any emergency. A long-term loan is also designed for small and medium-sized business owners. They can use it to achieve their business goals.
How do Online Long-term Loans work?
Like short-term loans, Long-term personal loans are also unsecured loans, where you don't need to pledge any security. It allows you to choose a longer tenure, ranging from six months to 5 years. So, you can cover unexpected expenses without worrying about higher EMIs. You can afford it because it offers lower interest rates than short-term personal loans.
Why is it a better option? These loans help with the sufficient amount for education fees, rent home, medical surgery, urgent relocation, buying a car, etc. You can get the funds as much as you require. A longer repayment period can reduce the monthly payment by up to 40%. Borrowers can select the loan amount between 1 lakh and 10 lakhs.
The struggle of paying a hefty amount every month is a real pain. With Long-term loans, you can reduce your pain with better interest rates. It offers instant cash with lower risk and security. You can apply for this personal loan via the LoanTap mobile app.
Why Choose LoanTap for Online Long-term loans?
Being a borrower, the first thing to do is choose the right lender with the best offers. Long-term loans offer a big amount taking your assets as a security. LoanTap comprehends the worries of a borrower. We have designed a robust platform to provide long-term loans with several benefits. Here is the list of reasons to consider LoanTap as your financial partner:
Higher Loan Amount: You can decide the loan amount according to your requirements. It should be between one lakh and ten lakhs. A huge amount is required when you have a medical emergency. Make sure that you choose the amount you will ‌repay.
Instant Approval and Disbursal: Immediate funds help you when there is no financial help. We provide instant cash with the fastest application process. Borrowers need to fill in the basic information and their credentials. The loan will be approved and disbursed within 24 hours.
Low Monthly Instalments: The biggest advantage of getting a long-term loan is that it offers a low EMI facility. You may know that EMI is the sum of the principal amount and interest rates. It means you have to repay the lower interest rates based on the loan amount and tenure you decide.
Complete Online Process: The LoanTap website offers a 100% digital loan application process using the latest digital technology. It means you can get the loan by clicking on a button. It will not take longer than a few minutes to complete the process. With minimal documentation, you can access any loan to get instant funds.
Flexibility: We offer personalized repayment options which borrowers can choose as per their financial capabilities. Also, you will have the power to negotiate the tenure and interest rates. You can repay the loan in fixed EMIs.
Interest and Other Charges
Attractive interest rates: You will get the loan with a longer tenure. So, the interest rate is lower than other personal loans. The longer the tenure, the lower the monthly repayment will be. If you have a higher income, it is possible that you can get a lower interest rate loan.
No Prepayment Charges: You will not have to pay charges on prepayment or foreclosure post six months of disbursements. But, if you want to foreclose the loan within six months, you will have to pay a nominal fee.
Tax Benefit: Long-term loans may be exempt from taxes. One such loan product is a home loan. Automobile loans do not enjoy this tax exemption.
Processing Fees: There are no hidden fees throughout the entire loan process. But, you will get charged a nominal processing fee of 2 % with GST. It will be deducted from the loan amount automatically.
Pre-closing Fee: Individuals can pre-close the loan anytime. There is no fee on the pre-closing of the loan after six months. Before six months, you will have to pay a small pre-closing fee on the principal outstanding.
Who is eligible for a Long-Term Personal Loan?
A long-term loan is an emergency funding option that offers potential features to overcome your financial situation. To avail of a long-term loan, there are certain eligibility criteria that you need to clear. You will need to meet the following conditions if you wish to apply for a long term loan.
You are an Indian citizen/resident
Applicant must be over 21 years of age
You have a stable income and earn a minimum net monthly income of Rs 30000.
This list is short. But, every borrower must follow these guidelines. Also, the credit score should be decent for getting lower interest rates on loans. If you are eligible, ‌look at the list of documents.
Documents Required for Long-term loans in India
Paperless documentation for long-term loans has lessened the pain of physical verification. Only basic documents are necessary to verify your profile. Check the documents listed below:
PAN card
Address Proof
Salary Slips for three months
Six months' bank statement
Ensure that the documents are accurate so that it does not delay the loan process. Remember, your financial proof is important to disburse the loan. Submit the original and valid bank statements to the LoanTap website.
Steps of the online process for a Long-Term Personal Loan
All you need is a mobile phone and a good internet connection. You can complete the online application process for an instant personal loan from the comfort of your home. Follow this step-by-step guide to get a loan quickly:
Fill up an online application with all your information.
Upload or mail the required documents with the application.
Download the basic documents to check and sign them. After verifying, hand over them to the representative.
Wait patiently till the team completes the KYC process.
After verification, the amount will be credited to your account within 24 hours.
You may not want to go through the long process of getting a loan. It is important to keep your credit score in check to improve your chances of personal loan approval. Also, ‌ select tenure longer than 12 months to make all the repayments comfortably.
Reasons to use Long-Term Personal Loans from LoanTap
Borrowers can choose personal loans for any reason. There is no restriction on the end usage. You can spend instant cash to fulfill major financial requirements. You can buy personal loan if you want to:  
Pursue higher education or purchase your courses.
Buy expensive cars or other vehicles from any brand.
Pay a down payment for a house or apartment.
Build a house on the purchased plot.
Funds your medical bills, treatment, recovery, and surgeries.
Consolidate your credit card debts in a single payment.
Add new inventory and hire human resources for your business.
Renovate a house to add comfort and style.
Your reason for a long-term loan could be one of the above or something different. As long as the purpose is genuine, you can apply. It is a legal and convenient method to finance your dreams. If you pay off the loan on time, it will improve your credit score. You will have financial support to handle difficult situations.  Apply now to relieve yourself from the financial stress!