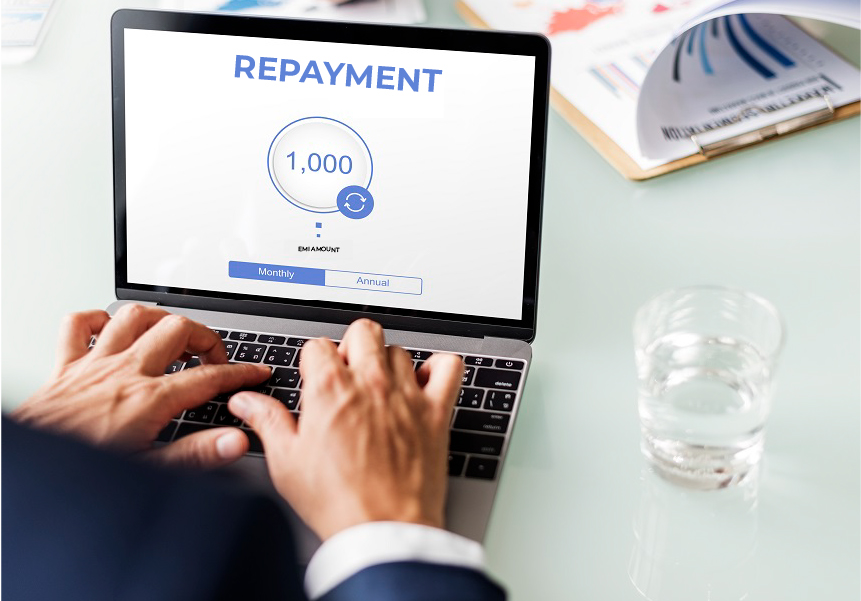 Personal loans are unsecured loans that are taken by borrowers to meet urgent personal needs. Personal loans can be taken for any purpose as long as it is legal. Since you do not have to pledge any assets, personal loans can be taken by anyone who meets the eligibility criteria.
Personal loans can be taken for any purpose. Here is a list of common reasons for which people take personal loans.
Purchase of a gadget or appliance
Home renovation
Dream vacation
Medical emergency
Education expenses
Investment
Rental Deposit
Down payment for a house
Wedding expenses
Hair transplant
Airconditioners
Home gym etc
A personal loan is processed quickly and disbursed to your account within 24-36 hours. The repayment plans are flexible and you can pick the one that suits you best.
At Loan Tap you can choose from
Flexible Personal Loan – EMI free
Flexible Personal Loan – Step Up
Flexible Personal Loan – Overdraft
Let us look at them separately –
Flexible Personal Loan – EMI free
This option is perfect if you are trying to fund a home renovation project or a medical emergency. EMI free flexible loan is a convenient option if you have these needs since you will need to pay only the interest component on a monthly basis and you have the flexibility to make a bullet payment towards the principal on a quarterly or half- yearly basis. This gives you some breathing time to recover from the heavy expenses you have just incurred. If you are a salaried individual who receives regular tranches of bonus or additional income , this option may be ideal for you. This will help you to reduce your monthly outflow while you make lump sum payments on a periodic basis to reduce your principal. This option can actually reduce your monthly EMI by 40%. This repayment option is perfect if you need the funds for a longer period. You will be able to use your funds for other purposes since you need to pay only the interest on a monthly basis. However, you need to be mindful when you use this option and not get carried away since you will need to pay the principal once every 3 or 6 months and you will need to make adequate arrangements for that as well.
Flexible Personal Loan – Step Up
When you are fresh from a grand event like a wedding or back from a dream vacation, you may need a bit of breathing time to recover from the lag and get your finances in order. LoanTap understands this need and offers the Step up flexible personal loan to handle this issue.
Under this option, you can enjoy interest-only EMI for the first three months and switch to regular EMIs after that for the balance tenure. This will give you time to recover and manage your cash flows. You will not need to worry about the EMI outflow for the first three months while you settle your finances. Once you settle down, you can switch to normal EMIs. This option usually comes in handy for newlyweds and those back from a long vacation.
Flexible Personal Loan – Overdraft
This is an ideal flexible personal loan option for those who are not sure about the exact amount they need. With this flexible personal loan option, you can get a loan sanctioned for a particular amount depending on your eligibility but you pay interest only on the amount you actually withdraw. This can be a perfect option if you use a credit card. A credit card charges you at 24-30% annually on the outstanding balance. With this flexible personal loan, you can get the same benefit at half the interest rate. It is an overdraft facility that gives you the flexibility to decide when and how to withdraw. If you have multiple expenses that are spread out over a period of time, you need not withdraw the amount all at once. You can withdraw as per your need and pay interest only on that basis. This will give you an available line of credit that you can tap on a need basis which gives you an amazing level of flexibility.
Salaried and self-employed individuals can avail these flexible personal loans that offer flexible repayment options as it can reduce the monthly outflow towards equated monthly payments. LoanTap offers loans up to Rs 10,00,000 for tenures up to 60 months in just 24 hours.
The process is very simple.
Step 1 Check eligibility to apply for a flexible personal loan. If you are an Indian citizen or resident over the age of 21 years and earn a net monthly income over Rs 30,000, you are eligible to apply for this flexible personal loan.
Step 2 Go to the LoanTap website and fill in the online application form.
Step 3 Upload the following documents –
PAN Card
Aadhaar Card/Driving Licence/Passport
Salary slips or income proof for the last three months
Bank Statements of Salary account/business account for the last six months
eNach mandate
Step 4 Wait for the LoanTap team to verify your documents. If your CIBIL score is good and you meet the other loan parameters, your loan will be approved
Step 5 You will receive the loan amount within 24 hours
LoanTap follows a transparent process and there are no hidden charges involved. There is no prepayment penalty if you foreclose the loan after 6 months
Personal loan EMI – It is important to work out the personal loan EMI before you actually apply for a personal loan. It will help you to confirm that it fits your monthly budget.
EMI calculator personal loan – All lenders have an EMI calculator for personal loan. Please use this feature to compare different interest rates and tenures to arrive at the EMI which is most comfortable for you.
Personal loan calculator is a must use feature if you are looking for a personal loan. A bit of juggling with the variables will give you a fair idea of how much loan you should take and for what tenure to ensure that you are comfortable at the end of the month. There is no point going for a short tenure which makes the EMI very high. It may upset your monthly budget. Any delay or default would affect your credit score as well. This could affect your line of credit in future.
Flexi personal loans are preferred by borrowers because it gives them some comfort around repayment by offering interest only EMIs or overdraft facility.
EMI for personal loan is a very important consideration as it is the amount that will hit the monthly budget every month. It is very easy to get a personal loan but a big responsibility to repay without delay or default.
Flex loans are popular because you pay interest only on the amount you actually withdraw and not on the amount sanctioned.
Flexi loan calculator – You can use a flexi loan calculator to work out the EMI and interest outflow for the various combinations of tenure and amount. It will be useful for you to fit it into your budget.
Flexi loan interest rate – Flexi loan interest rates could range from 11-24% but the best part is that interest would need to be paid only on the amount actually withdrawn.
Flexible personal loans are preferred by borrowers because it helps them to manage their EMIs better.
Personal loan tenure is the variable that a borrower gets to play around with to determine the convenient amount of EMI that he can deal with. You can change the tenure on a personal loan calculator and work out the EMI for each tenure.
Personal loan repayment is the responsibility of every borrower. To make personal loan repayment easy, it is best to have an EMI that is comfortable and easily fits into your monthly budget.
Personal loan repayment schedule –
The lender usually provides the borrower with a personal loan repayment schedule. This gives the details of every EMI, the due date, the interest and principal components. If any part payments are made, it adjusts the same and recalculates the interest component for the balance.
A personal loan repayment schedule is very useful for borrowers to keep track of the EMIs, the total interest paid and the principal amount that is outstanding.
LoanTap understands your need to have a comfortable personal loan repayment experience. That is why they have offered a range of flexible options that you can choose from. It will help you to space your repayments and breathe a little easier.
If you have any flexible personal loan requirements all you need to do is visit https://loantap.in/ and we will help you to get a tailored personal loan that meets your funding need as well as the flexibility you desire to make the repayment.