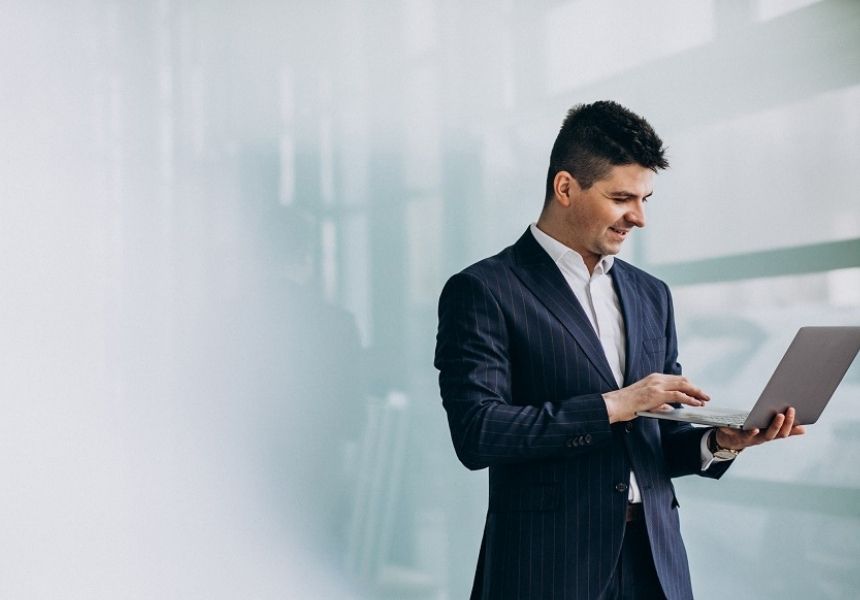 Personal loans for salaried people is a very convenient financial product. Personal loans are unsecured loans meaning no asset needs to be pledged. This makes it very convenient for young working professionals.
Online instant personal loans can be availed very quickly on online loan apps.
How does one apply for an instant personal loan?
To be eligible to apply for a personal loan
You need to be an Indian citizen or resident
You need to be over the age of 21 years
You need to earn a net monthly income of over Rs 30,000
If you meet the above conditions you can go ahead and apply for a personal loan on the LoanTap app.
You will need to fill up an online application and upload the following documents –
PAN Card
Aadhaar Card/Passport/Driving Licence
Salary slips of the last three months
Bank statements for the last six months
The LoanTap team will evaluate the application. If the CIBIL score for personal loan is decent and the other parameters are fulfilled, the loan will be approved. The cash will be credited to your mandated account within 24-36 hours from the time of application.
LoanTap offers a variety of repayment options –
Step Up – In this option, you can pay only the interest component of the EMI for the first three months and normal EMIs start from the fourth month.
Overdraft – It is a credit line provided to the borrower. This option allows you to pay interest only on the amount actually withdrawn by you irrespective of the amount sanctioned.
EMI free – In this option, you can pay only the interest component of the EMI while you repay the principal via bullet payments once every three or six months. You can save over 40% of the monthly outflow.
If you foreclose the loan after six months there is no prepayment penalty.
Low salary personal loan – Personal loans can be availed of by individuals having a net monthly income of at least Rs 30,000.LoanTap offers personal loans from Rs 50,000 – Rs 10,00,000 for periods ranging from six months to sixty months. Interest rates start from 18% per year.
Instant loans for salaried is offered by several online apps set up by fintech lenders. The process is very simple and does not involve any paperwork. With minimum documents, you can get your loan processed in minutes.
Instant personal loan for salaried is a very convenient option during emergencies. If you have a sudden requirement of funds for any purpose, you need not wait for anyone.
You can just pick up your smartphone, put in your requirements and the fund will be transferred. This is especially useful when you have a medical emergency or you need to buy flight tickets or you need to pay examination fees and the deadline is tomorrow.
Today salaried individuals need not worry about their funding requirements at all. If they meet the basic eligibility criteria, they can get short term funds very comfortably.
What are the benefits of a Personal loan for salaried employees?
Taking a personal loan to meet a funding need can have several advantages, some of which are listed below.
No collateral – This makes personal loans very popular among the younger generation as they usually do not have assets to pledge.
No need to specify purpose – You can take a personal loan for any purpose. Whether it is your wedding or a dream vacation or buying the latest gadget or just a month-end cash crunch you can use a personal loan.
Minimum paperwork – The entire process is automated and there is no need for any paperwork. The basic documents for personal loan have to be uploaded.
Quick disbursement – Personal loans are disbursed very quickly. At LoanTap your personal loan can be disbursed within 24 hours of application.
Cheaper than credit card – Credit cards charge 2.5-3% per month on the outstanding balance which is 24-36% on an annual basis. Personal loans are much cheaper.
Simple eligibility – The eligibility requirements for a personal loan for salaried employees is very simple which makes it easy for many borrowers.
Convenient repayment – You can choose one of the flexible options available for repayment which will make the EMIs easy on your budget.
No prepayment penalty – If you foreclose the personal loan after 6 months there is no prepayment penalty.
Urgent personal loan – Anyone can be in need of an urgent personal loan.Reason could be anything like
Medical Emergency
Education fees to be paid
Home appliance to be replaced
Flight tickets to be booked
Luggage stolen in a new city
The reason could be anything and it could vary from person to person. However, when you are in need of an urgent personal loan, you can go to the LoanTap application.
Check personal loan eligibility before you apply for a personal loan. The requirements are quite basic and if you meet them, applying for a personal loan can be a breeze.
CIBILscore for personal loan is one of the most important measures that is evaluated by a lender to assess the creditworthiness of a borrower. CIBIL scores above 750 are viewed very favourably by lenders and loans have a high probability of getting approved. If the CIBil score is lower, you will have to convince the lender about your repayment capacity whether by way of your employment,salary, net worth etc.
A good CIBIL score gives you the following benefits
Cheaper interest rates
Discounts /Waivers on processing charges
Better negotiation power with lenders
More benefits on credit cards
Pre-approved loans
Longer tenure loans
Points you should remember before applying for an instant personal loan
Check your CIBIL score and Credit score report – It is always better to check your cibil score online and generate a credit score report. You can check the report for errors and get them rectified before applying for a personal loan.
Do not apply to multiple lenders – Never apply to multiple lenders for a personal loan at the same time. Too many credit enquiries can dent your credit score and you will look desperate which may lead to rejection of your personal loan application.
Keep your documents handy – Keep your basic documents like PAN card, Aadhaar card, salary slips and bank statements ready before filling in the online application. You will need to upload them.
Have a repayment plan – Before you apply for a personal loan, have a repayment plan ready. You should have a clear idea of how you plan to repay the loan.
Use a personal loan EMI calculator – You can use the personal loan EMI calculator to work out the ideal tenure and EMI for your loan. This will help you to manage the outflow from your monthly budget.
How can you improve your CIBIL score?
A dent in the CIBIL score takes time to be fixed. It could take anywhere between 6 months to a year to improve your credit score and reapply for a personal loan.
Debt consolidation loan – if you are caught in a vicious cycle of debt, you will need to take drastic measures to fix it. You may need to take a personal loan to pay off the multiple debts so that you can manage a single monthly outgo without delay or default.
Reduce new credit cards – Stick to the oldest credit card and surrender new ones.
Have a monthly budget – Cut down on discretionary spending and focus on paying your dues on time.
Pay off outstanding dues – Reduce the number of outstanding debts. Close the debt by paying it off even if the amount is small. An unpaid debt reduces your credit score.
LoanTap offers convenient personal loans to salaried borrowers. No matter what your need is, LoanTap has a tailored personal loan solution for you. All you need to do is visit the LoanTap website and we will be happy to assist you. Do not give up on aspirations. Fulfil your dreams the smart way by using LoanTap personal loans for salaried borrowers.