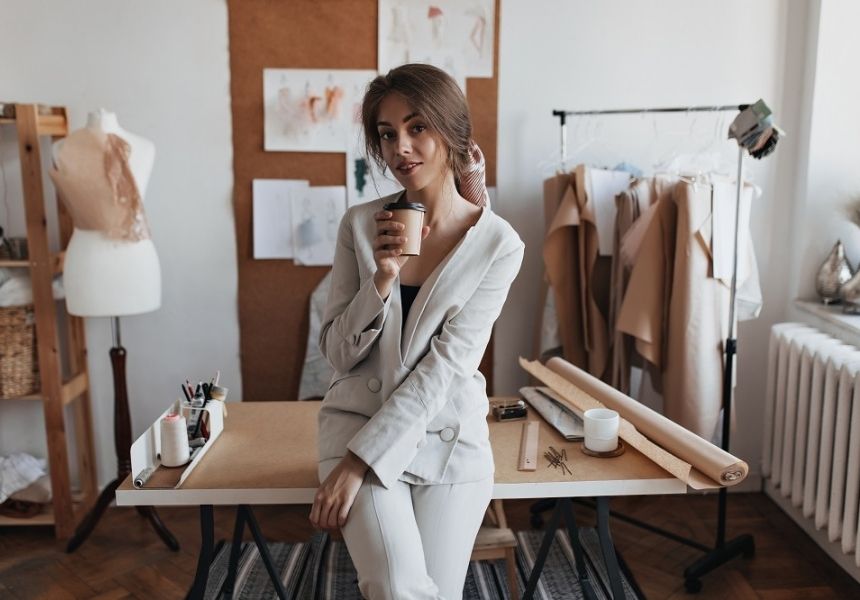 If you are a young entrepreneur who has just started a business, you may have a situation where you have a new idea that could grow your business but you need a loan to execute it.
In such cases, it is better to take a personal loan than depend on friends and family or the local moneylender. It is best to go for a formal agreement with a lender at rates and terms agreed upon.
Loans may be needed by the self-employed for any reason. It could be a medical emergency, a vacation, education expenses, a down payment for a house, an investment or anything else.
A self-employed personal loan is ideal for these purposes. There is no need for collateral which means no asset needs to be pledged.
Who is eligible to take a personal loan for the self-employed?
Any Indian citizen or resident who is over 21 years of age and earning a net monthly income of over Rs 30000 is eligible for a personal loan.
Loans for self-employed are offered by LoanTap in ticket sizes from Rs 50,000 – Rs 10,00,000 for tenures of six to sixty months. The interest rate starts from 18% per annum.
How does one apply for Online loans if you are self-employed?
The entire process of applying for online loans is easy, comfortable and paperless. All you need to do is to fill an application form on the LoanTap website or mobile app and upload the following documents –
PAN card
Proof of residence (Aadhaar card/ Passport/Driving Licence)
Copy of latest ITR
Copy of GST Returns
Last six months bank statement of the business account
Once this step is completed, you must wait for the LoanTap team to complete the review of the application. If your CIBIL score is good and you meet other loan parameters, your loan will be approved. The cash will be credited to your account within 24-36 hours.
It is the responsibility of self -employed individuals to submit proof that indicates monthly inflow of cash for the lender to be assured about the repayment capacity of the borrower. The Income-tax returns provide an idea about the annual income and the sources.
How does the lender decide to approve a personal loan for self-employed individuals?
The lender needs to take into account several factors before approving a loan application from a self-employed person-
Monthly Income and Annual Income
CIBIL Score
Number of EMIs being serviced
Debt Income Ratio
Nature of business
Repayment capacity
Monthly Income and Annual Income
Since the self-employed individual does not have a salary slip, the lender will need to rely on the tax returns and bank statement to confirm the monthly inflows and outflows and the annual income. This provides a fair idea of the repayment capacity of the applicant.
CIBIL Score
A CIBIL score is an important measure for any borrower. It is in the interest of the lender to use the CIBIL score to assess the creditworthiness of the borrower since it is an unsecured loan not backed by any assets. A CIBIL score over 750 is considered good for a personal loan and 95% of the applications with this score or higher get approved.
Number of EMIs being serviced
A quick review of the bank statement will help the lender confirm the number of EMIs that are being serviced on a monthly basis. This helps the lender establish the fixed monthly outgo. Too many EMIs could impact the final amount of loan sanctioned.
Debt Income Ratio
If the debt income ratio exceeds 40%, it is not considered very healthy by the lender as you may not be able to meet all your financial obligations. It is best to have a lower debt income ratio to get a favourable review from the lender because it confirms that you can pay your EMIs on time.
Nature of Business
The lender assesses the nature of the business to confirm if it is seasonal in nature. Just like the reputation of the employer, the nature of business is an important factor to be considered. Lenders would prefer businesses that operate around the year and generate a net monthly income greater than Rs 30,000.
Repayment Capacity
The repayment capacity is the most important factor when it comes to sanctioning a loan. The lender needs to be absolutely sure that the borrower will be able to pay the EMIs on a monthly basis without delay or default. This depends on the monthly inflow, the number of EMIs being serviced and other expenses.
Benefits of a personal loan for the self-employed in India
A personal loan is a very convenient option for the self-employed individual. Unlike salaried people who may have loan facilities from their employer, the self-employed are dependent on financial products offered by lenders. A self-employed personal loan can have several advantages to an individual like –
No collateral – There are no assets to be pledged which makes it perfect for the self-employed individual looking for a loan.
Ease of processing – The entire process of applying for a self-employed personal loan in India is very easy. All you need to do is fill in an online application and upload some documents.
Quick disbursal – Online loans are disbursed very quickly, mostly within a day unlike traditional offline loans that could take days or even a week.
Cheaper than credit cards – Loans for self-employed are cheaper than credit cards. Credit cards charge 24-30% on the outstanding balance while personal loans work out much cheaper.
Any purpose – Personal loans can be taken for any purpose by the self-employed without the need to even mention them in the application as long as it is legal.
Flexible repayment terms – LoanTap offers flexible repayment options that make it very convenient for borrowers like the step up, EMI free or overdraft option.
It is a bit tricky to get a personal loan for self employed without ITR. Only a few lenders offer the facility. You will need to have a high CIBIL score over 750.
You will need to show proof of income from other sources like rental income, income from FD.
You may need to include a co-applicant like your parent or spouse who has income proof.
There are some things you should not do while applying for an online loan –
Going with the first lender without doing your homework
There is no need to rush into a personal loan even if you are in a tearing hurry. It is quite easy to compare lenders on the internet. Within minutes you can get all the information you need and make an informed decision. There may be special promotional offers that you would miss if you fail to check.
Not checking your credit score
It is very risky to submit your personal loan application without checking your credit score. If there is an error in your credit score report, your credit score will be lower than the minimum required and your application could end up being rejected. To avoid this, you should check your credit report and get the errors rectified before applying for a personal loan.
Applying to multiple lenders
This is a rookie mistake that you should avoid. Too many credit enquiries can diminish your credit score and lead to your application being rejected because you would be seen as being credit hungry and desperate.
Not Choosing the right tenure
You should use a personal loan for the self-employed calculator to work out the right tenure for you. The right tenure will mean the right EMI that fits into your monthly budget and you can service easily without delay or default. You should choose a repayment plan that works for you and does not strain your monthly budget. You can always foreclose the loan after six months without prepayment penalty if you get access to more funds.
Not checking hidden fees
You should always read the fine print carefully. You should have an idea about the total cost of the loan including the various charges and fees. They should not come as a surprise to you later.
Not having a budget
You should have a budget in place before you apply for a personal loan. Even if you are eligible for a higher amount, you should only borrow the amount you need. This will help you to keep your budget in check.
Not keeping your documents handy
While applying for an online loan, you should keep your documents handy. It will help you to process your loan application faster.
LoanTap understands your need for short term funds. The reasons coils be anything under the sun but we ensure that you have convenient access to funds at reasonable rates and flexible repayment plans. No matter what your need, if you want a loan for self-employed in India, please visit the LoanTap website and you will not be disappointed. We have tailored personal loans that can meet your needs. Whenever you need funds, LoanTap is just a few clicks away.