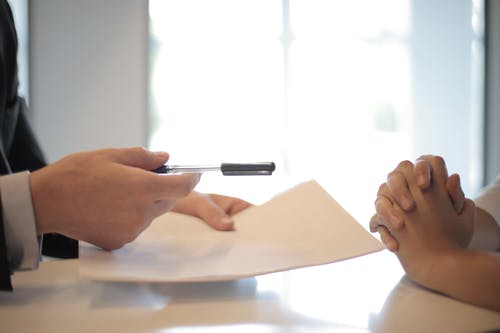 Are you in need of immediate cash for personal expenses? But, not sure which is the best financing option for you? LoanTap brings you a Personal Overdraft Loan facility to withdraw funds to meet unplanned needs. Other financial loans will charge EMI on the loan amount in your bank account, but Overdrafts allow you to use the money with interest only on the amount utilized and not on the amount sanctioned. It is the only difference between an Overdraft loan and a Personal Loan.
Start thinking of a Personal Overdraft instead of a standard fixed EMI-based personal loan. Though traditional loans are the prior choice of customers in tough times, Quick loans are gaining popularity among salaried professionals. LoanTap offers you the flexible option with multiple withdrawals and flexible repayments facilities. It can be used for different purposes, such as college fees, hospital bills, and wedding budgets.
But, How does Overdraft Loan Work?
Personal Overdraft allows you to withdraw as per your requirements and pay interest only on the utilized funds. You don't have to worry about charges on the unutilised amount and repay the entire amount hassle-free. Overdraft loans are offered based on some factors such as account balance, consistent income, pre-sanctioned loans, and existing bank FDs or shares. It works similar to an approved loan, where you can repay the loan amount in an overdraft, either partially or completely.
LoanTap offers a loan from 1 lakh to 10 lakhs. The final amount is decided based on your eligibility and credit checks. There will be no foreclosure charges applicable after six months of disbursement. However, you can make the prepayments before six months with minimal charges. Like every other loan, when you use overdraft facilities, the bank charges an interest rate on the amount.
Process of Final Installment for Personal Overdraft Loan
Flexible Repayment without EMI makes this Overdraft Personal Loan one of the most desired financing options. Overdraft facility offers zero usage and zero interest. In this loan, you need to pay the interest-only on the withdrawals from the sanctioned loan amount, while the principal amount can be withdrawn and repaid multiple times during the tenure. LoanTap is specially designed to protect salary account customers from missing fixed EMIs. It is a good credit facility to grant you the loan amount, even if you do not have enough account balance.
Benefits of Overdraft Personal Loans
LoanTap provides you with the best financial services through unsecured personal loans to manage unexpected expenses. A Personal Loan is an unsecured loan that follows a transparent and comfortable process at convenient interest rates. It also comes with multiple benefits and lesser hassles from the day of loan sanction. Here are some reasons why you should take a personal overdraft from LoanTap.
Instant Approval: We offer a simple online process to get immediate cash in your bank on the same day. Personal Loans are easy to get where you only need to complete an online application and verify your details for the instant disbursal. For Salaried Professionals, it can become a savior in times of emergencies and credit funds within 24-36 hours.
Easy Repayments: You get to choose how you want to repay and decide the tenure. There are no restrictions on repetitive repayments and multiple withdrawals. You don't need to pay any fixed EMIs on the Overdraft Loans. Small Interest Rates on a daily basis helps in reducing balance and allow you to do it multiple times.
Minimum Documentation: We follow the simple documentation system, where LoanTap's team will ask you for the basic documents to verify your profile. It applies to all personal loan products. But, you make sure that all the documents are valid while applying for the Personal loans.
Transparent Process: Personal Overdraft facility will charge interest rates only on the amount you utilize. No hidden charges will be asked by the LoanTap team from borrowers. We offer our customers a transparent and secured process so that they can repay the amount stress-free without any additional charges.
No Collateral Required: Overdraft loans are typically offered as unsecured loans, with no requirements of guarantees or collateral against the loan. Our team will never ask you to submit any security or asset to possess a line of credit. It gives time to enjoy the whole month and handle the expenses by getting instant loan application approval.
Lower Interest Rates: LoanTap offers you personal loans at much cheaper interest rates than credit cards. Interest is calculated on the utilized amount and decided by the number of days of amount utilization. Overdraft Loans help you save at least 50% on the cash outflow every month. It is a more convenient option for salaried people.
Easy Repayment Tenure: LoanTap offers personal loans for amounts of INR 1,00,000 – INR 10,00,000. There will be enough time to repay over a tenure of 3 months to 12 months. You only need to pay the interest-only when you withdraw the amount from your bank account. Overdraft Loan EMI Calculator can help you calculate the repayments and decide the tenure to pay the remaining amount.
No Hidden Charges: There are no hidden charges on the loan amount. However, you have to pay a processing fee of 2% + GST on the gross loan amount. Customers can avail of loans at any time they want. You can make prepayments after six months without prepayment charges.
Eligibility Criteria for Personal Overdraft Loans
Overdraft loans are not popular among the borrowers due to the bank's discretion in determining eligibility. So, you need to be a loyal customer of the bank with a good credit score and a healthy financial condition. There are some other conditions that you should fulfill before applying for the Overdraft Loan online:-
You should be an Indian Citizen/ Resident.
Age must be 21 years old or above.
Individuals should have a minimum income of INR 30,000/-
You should have a steady income source to pay off the loan.
Applicants should have a decent CIBIL score.
If you qualify for all the conditions, visit our website or download the LoanTap app. Overdraft is the short-term credit facility for emergency needs. You can get this lucrative product with just minimal documentation. Multiple withdrawals and easy repayment options help you with this financial product to cover all your expenses.
Documents Required for Availing Overdraft Loan
Overdraft loans are similar to Personal loans, where interest rates are charged only on the utilized overdraft limit. The entire loan will be disbursed after clearing all the eligibility criteria and submitting the basic documents to process the loan application online. We have listed all the necessary documents you are required to submit online.
PAN
Address proof such as Aadhar Card/ electricity bill/ Water Bill/ Voter's ID.
Pay slips for the latest three months.
Valid salary account bank statement for the last six months.
However, we might request other documents if the need arises during credit checks. You must validate all the documents before uploading them. LoanTap will get the instant loan amount without making you wait during times of emergency.
How to Apply for the Personal Overdraft Loans Online
LoanTap offers you an easy-to-access platform to get digital financial products. It is the best way to meet urgent needs without waiting for the month-end salary. This Overdraft Loan for Salaried allows you to withdraw money until the overdraft limit is reached. To get this affordable financing option, you only need to follow some basic steps:-
Step 1: Visit this link or go to the Apply Now button at the right corner of the webpage. Click on the button and build your application there.
Step 2: You can also choose the KYC verification online process. Complete the online process by installing the LoanTap app from Google Play Store.
Step 3: Once you have filled out the application form, you should upload the required documents to verify your profile.
Step 4: You can also upload the necessary documents
Step 5: After verification of all the documents, your loan will be approved on the same day. We will activate instant disbursal of the loan which can be used for your needs.
As soon as the process is done, the loan amount will be credited to your account. Try to repay the loan on the agreed repayment date. LoanTap offers you personal loans to manage the expenses and meet your urgent needs. It is a refreshing way to get additional funds and spend on whatever you want. You don't have to look out for borrowing money from family and also don't have to dent your savings.
Advantages of Overdraft Personal Loan
Manage Your Cash: Overdrafts can be helpful when you receive bills before the monthly salary . It can provide you with immediate cash to settle the outstanding balances. Your bills can be paid, which further helps you maintain a healthy account balance.
Control Cash Flow: You can request an overdraft loan with a maximum borrowing limit. It will also give you control over the liquidity in your account. An instant Overdraft facility will prevent bouncing checks, which can harm your credit score.
Enable On-time Payments: There's no chance to miss any payments, even if you have an insufficient balance in your account. It will help you to protect you credit score and helps you avoid paying late fees.
Save time and paper: LoanTap Overdraft Loans can be availed anytime as per your needs. It is simple to get personal overdraft loans with minimal paperwork. There is no need for a lengthy process or several days to handle your Overdraft Loan.
Fortunately, LoanTap is operational with different financial products in popular cities such as Bangalore, Hyderabad, Chennai, Coimbatore, Mumbai, Pune, Ahmedabad, Vadodara, Raipur, Bhopal, Indore, Jaipur, Delhi-NCR, and Chandigarh locations.
Whenever the pressing need for funds arises but you don't know the exact amount needed, you can go for a personal overdraft loan. This would help you manage the expenses without paying extra interest on the unutilised amount. No matter what your need , LoanTap is here to fulfill it the way you want!