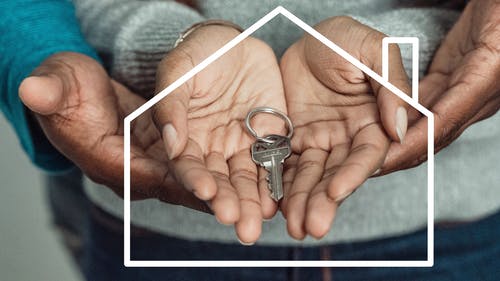 Renting a home adds financial expenses when you relocate for work in the metro cities. Whether you are a salary person or self-employed, staying in your home town may not be practical for you. Relocation is also a financial strain for millennials. Also, property owners will ask for rental security payments in cash. Sometimes, it is hectic to arrange a huge sum of money for the security deposit upfront. In this case, a Rental Deposit Loan can explicitly cater to your financial needs. It can help you rent any property in the cities without using credit cards.
But, what exactly is a rental deposit loan?
A Rental Deposit Loan offers you an immediate loan amount to pay off the rent in an advance. It is the ideal solution to meet the financial requirements of your rental deposit. In large cities, tenants must pay an advance of 8 – 12 months as a security deposit. This causes a major financial upheaval during relocation. Moving Cities and changing homes can be overwhelming for you. So, Rental Deposit will help you to secure the rental expense. The loan amount will go directly to the landlord, which you can repay upon lease termination. Tenants are asked to pay interest-only on the principal amount through the lease tenure.
Why should you take LoanTap's Rental Loan?
Rental Deposit Loans can help while shifting to a new accommodation. It can also solve your financial worry, where tenants get the loan amount to pay an advance rent of 6-12 months as a rental deposit. Renting has become an affordable solution for homeowners and tenants. LoanTap offers the loan amount ranging from INR 25,000 to INR 5 lakhs as a security deposit. Customized Personal Loan provides you with a flexible instalment facility and allows you to choose the tenure of the lease, usually 11, 22, and 33 months.
Two Final Installment Options for Rental Loan
LoanTap is the first-ever fintech lender to provide a Rental Loan in India. No financial institution offers you a loan for rent payment. Along with this, we will give you final installment options for Security Deposit Loan, which can be decided based on your eligibility and credit checks. There are two flexible installment options to choose from as per your convenience:-
Overdraft Instalment Loan
It is a personal overdraft facility, where you pay interest-only on the utilized amount. You will not be charged any interest on the loan sanctioned but not utilized. You can repay the principal amount, either partially or completely. It allows you to withdraw the amount multiple times within the sanctioned tenure. This type of personal loan is best suited for Salaried Professionals who receive incentives half-yearly or quarterly.
Term Installment Loan
A Term Loan is similar to a personal loan, which allows you to repay the loan amount in the form of fixed EMIs. Flexible Equated Monthly Installments is the sum of the principal amount and interest. Each installment will help you to reduce both interest and principal amount on the total outstanding. But, to avail of this term loan installment option, you should know the exact loan amount and have a steady income.
Benefits of Rental Deposit Loans
Taking a rental deposit loan will let you spare all your savings to go into the security deposit. The amount of security deposit will be decided based on your monthly rental budget. This rental deposit is directly transferred to the landlord, and tenants have to repay the same amount when the lease period ends. LoanTap offers you a Rental Loan with the best features and benefits so that you can settle down quickly in your new home.
Instant Loan Process: LoanTap offers you a quick and simple loan application process. You can apply for the loan online and get the credited amount within 24-36 hours. We will activate instant disbursal of the loan application with minimum documents.
No Paperwork: It takes a one-time registration process to complete the online application and upload the required documents for identity verification. You will not have to go through lengthy paperwork and fill out numerous forms to get the loan.
Keep Savings Intact: Monthly cash outflow will not have an impact on your savings. Using a Loan for rent payment will help you manage monthly expenses stress-free. It allows you to enjoy your monthly salary and use it for other purposes.
Best Service: LoanTap is the pioneer NFBC that provides a loan for deposits on rental houses. It is a unique type of personal loan which lets you focus on choosing your dream house and not limiting your financing options.
Transparent Process: Personal Rent Loan facility will not take any hidden charges from borrowers. We offer our customers a transparent and secured process so that they can repay the amount stress-free without any frivolous charges.
No Collateral Required: You don't need to give any collateral or asset to the bank . LoanTap will help you avail of the rent deposit loan online. It is offered as an unsecured loan to enjoy the privileges without submitting any mortgage against the loan. This instant rent loan will help you maintain your credit score and save your salary to cover other expenses.
No Fore-closure charges: Individuals can prepay the whole sanction amount post six months of disbursement. There will be no foreclosure charges after six months of loan completion. However, you will get charged with minimum interest rates on pre-payments if done before six months
Easy Repayment Tenure: LoanTap offers a high-value loan of up to 10 lakhs to cover the initial rent expenses. It also includes all the renting facilities such as security deposit, advance rent, and home lease. There will be enough time to repay over a tenure of 6 months to 60 months. EMI Calculator can help you calculate the repayments and decide the tenure to pay the remaining amount.
Eligibility Criteria for Rental Deposit Loans
LoanTap's Rental Loan offers you a flexible and unique financing option to make rental security deposits. The loan amount will be credited to the landlord on behalf of the tenant. You need to follow the list of eligibility criteria to get the rental deposit personal loan, which qualifies your significance as an applicant.
You should be an Indian Citizen/ Resident.
Your age should be 21 years old or above.
Individuals should have a minimum income of INR 30,000/- .
You should have a steady income source to pay off the loan.
Applicants should have a decent CIBIL Score.
If you qualify for all the conditions, visit our website or download the LoanTap app. House Deposit Loan is the credit facility that gives full freedom to decide the flexible repayments based on your profile, income source, and CIBIL score. LoanTap also believes in checking the documents and providing the loan instantly.
Documents Required for Availing Overdraft Loan
A rental Deposit allows you to pay as per your needs. It will not disrupt the monthly salary and help you adjust new expenditures. In this way, you can save big chunks of money by paying rent using the rental loan amount. To further process the application, you need to upload the basic documents on the LoanTap website. So, our team will verify both your personal and bank details to disburse the loan.
PAN
Rental agreement for the confirmation.
Pay slips for the latest three months.
Valid salary account bank statement for the last six months.
You should have proper employment proof.
However, we might request other documents if the need arises during credit checks. You must validate all the documents before handing them over to our representative. Digital lending platforms like LoanTap give the affordable solution to access the best personal loans to handle all the unexpected expenses and add value to your life.
How to Apply for the Home Deposit Loans Online
Home Deposit Loan is the best way to meet urgent needs without waiting for the month-end salary. You can take bigger apartments in better localities by taking a Rental Deposit Loan. It is the easiest way to pay the rent directly from the bank to the landlord. You can apply for the loan by just following some steps:-
Step 1: Visit this link or go to the Apply Now button at the right corner of the webpage. Click on the button and build your application there.
Step 2: You can also choose the KYC verification online process. Complete the online process by installing the LoanTap app from Google Play Store.
Step 3: Once you have filled out the application form, you go upload the required documents to verify your profile.
Step 4: You can also download documents and sign them to hand over to our representative.
Step 5: After verification of all the documents, your loan will be approved on the same day. We will activate instant disbursal of the loan for durable purchases.
As soon as the process is done, the loan amount will be credited to your account. Try to repay the loan on the agreed repayment date. LoanTap offers you personal loans to manage the expenses and meet your urgent needs. To complete the process, you don't have to go to any branch or bank. It also provides doorstep services to reduce your hassle.
Rental Deposit Loan is available in cities, including Bangalore, Hyderabad, Chennai, Coimbatore, Mumbai, Pune, Ahmedabad, Vadodara, Raipur, Bhopal, Indore, Jaipur, Delhi-NCR, and Chandigarh locations.
Access to a Rental deposit loan removes the stress of relocation and it gives you the flexibility to move out of your hometown to a new city. You can relax knowing that your need for a rental deposit can be taken care of with a few clicks. After all, with LoanTap around, there is no ground for stress.