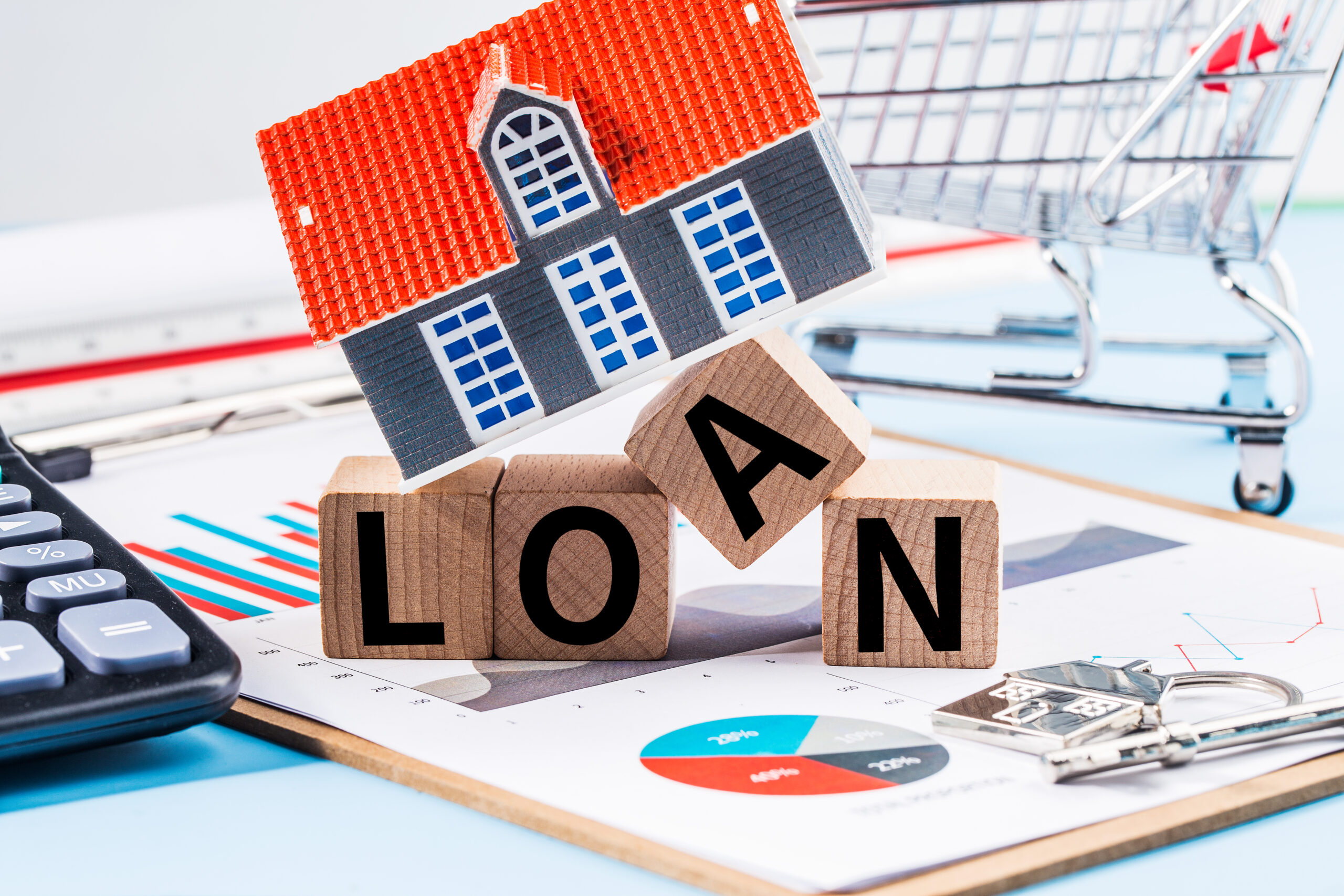 Do you need extra cash to handle your expenses? But, you have an existing loan. That loan is not enough to overcome your financial crisis. Now, you need an extra amount to pay all your bills. In this scenario, a personal top-up loan can rescue you from all your financial obligations.
A Top-up loan is an attractive option has taken a home loan or any personal loan for over six months. It can help any borrower fulfil their needs. Whether you want the amount to renovate your home or pay your medical bills, it is an affordable solution for salaried professionals. At LoanTap, we have designed the top-up loan with the best offers, which are available on the online platform.
What is a Top-up Loan?
A top-up loan is a credit line of facility that allows you to borrow the amount as per your convenience. Banks and housing finance companies offer top-up loans to meet your expenses. You can use the loan amount for funding children's education, medical fees, home construction, etc.
A top-up personal loan is an additional financing option provided over a current personal loan. But the tenure of the top-up loan will be the same as the existing loan.
How does Top-up Loan Work?
If you are servicing a personal loan, suddenly you run out of money. It is more convenient than requesting a fresh loan. It saves time in arranging funds to pay off existing debts. We offer the loan amount ranging from INR 50,000–INR 10,00,000. You can repay the top-up loan in EMIs, but now, pay combined EMIs of existing and top-up loans. 
While deciding, it is important to check your financial status and calculate the monthly payments with the EMIs of the Top-up loan. If you can pay, apply for the top-up personal loan online. Remember, the tenure will be the same, so you have to make timely and quick payments. If the existing loan's tenure is about to end, you will not get any top-up. Instead, choose a new personal loan with longer tenure.
Simplified documentation process: If your existing lender is LoanTap, it will be easier to complete the documentation process. As you have already submitted all the documents. So, there is no need to for many formalities. Even if your previous lender is not LoanTap, you can still apply for a top-up loan with your existing lender.
Easy and faster approval: With LoanTap's loan app, you can get any personal loan. It will ask you to fill out an application and undergo documentation. In just a few minutes, you can avail of a personal loan. It will not take over 24 hours to disburse the amount in your bank account.
Lower EMIs: Repayment creates a headache when it consumes a big part of your monthly income. With LoanTap, you can choose lower EMIs. However, it depends on the loan amount and tenure. If the remaining repayment period is small, EMIs will be higher or vice versa. If you can pay the entire amount, consolidating EMIs is the better option. You can pay off in a single EMI.
No collateral needed: You would know that personal loans are unsecured debts. There is no need to pledge any security or asset for availing of a top-up loan. It is helpful for a salaried professional with no property or assets. Millennials can also get the loan amount with no risk.
Hassle-free and transparent process: You can trust LoanTap, where you will experience a transparent loan process. There are no hidden charges applied. Borrowers can check the website to know the other fees with the instant top-up loan.
Online procedure: Our LoanTap website offers a 100% online loan process. You can apply for a loan from your smartphone. With a few clicks, the loan will be approved and sanctioned to you through a seamless online process.
All banks and financial institutions provide top-up loans. However, you must be a customer and have an existing loan with the bank or financial institution to avail of this loan. You cannot get a top-up loan if you do not already have a personal or home loan.
Eligibility Criteria for Top-up Loans
Income: It plays a crucial role in the instant loan approval application. An individual must have a minimum net monthly earning of Rs.30,000. So, it is easy to repay the loan as per the set schedule.
CIBIL score: Your repayment history reflects how you spend and maintain the bank balance. So, you can improve your credit score by paying your debts on time. Also, the loan availability depends on your CIBIL score mainly. It gets you the best deals and offers.
Repayment record: You can manage the repayment record by paying the instalments on time. You should pay an existing loan before its tenure ends. If you keep the repayment history clear, the chances of getting approval are higher.
Existing loan: You should have an existing loan with the same lender. Before taking an online top-up loan, you ensure that you have an existing loan from the same lender or different. It is the most important factor for securing a top-up loan.
Documents Required for Online Top Up Loans
If you are eligible for the loan, the next process is to collect the required documents. However, in the case of a top up loan, the documents are already available with the lender. Unless there is a change in address or job, no further documents are required. In the event of such change, please upload changed address proof and the fresh salary slips.
How To Apply for Top Up Loans Online?
When you have taken a loan before, it is easy to ask for a top-up loan with the same tenure. It is the fastest way to get a loan when you need one in an emergency. It offers a shorter process to request extra funds with the same interest rate. This step-by-step guide is for both existing and new customers.
Step 1: Install the LoanTap app for faster loan approval.
Step 2: Before you apply, check that you follow these conditions from LoanTap:
You are an Indian citizen or resident.
Your age lies between 21 – 58 years.
Earning a net monthly income of INR 30,000/-.
The credit score should be 580-630 or above.
Step 3: Click the Apply Now button and fill out the application with your personal and bank details.
Step 4: Enter the loan amount between INR 50,000 and INR 10, 00,000, tenure, and select EMI.
Step 5: Upload the documents if required by the team
Step 6: The loan will be disbursed the same day after verification. The money will be deposited into your bank account.
Interest Rates and Other Charges
Interest Rates: Taking a loan is cheaper than getting credit cards from banks. Pay only 18% per annum on the loan amount. A high income helps you to negotiate the interest rates and get the best offer.
Tax Benefits: Home Top-up Loans provide tax benefits of up to 30,000 rupees. A top-up loan on the existing home loan can help you claim the interest and principal component of the loan. Top-up loans for renovations and repairs will qualify for a tax deduction only on their interest component.
Processing Fee: Borrowers will have to pay a small nominal fee while processing the loan. It will be directly deducted from the amount. The loan does not have any prepayment penalties. Be relaxed and apply for a quick top-up personal loan.
Things to Consider before Choosing Top-Up Loans
Interest Rate:
You should check the interest rate before applying for the loan. Make sure that interest is not higher than your existing loan. Higher interest rates on top-up loans increase your EMI. In that case, choose a fresh personal loan. Low-interest rates can be negotiated if your credit score is good.
Loan Tenure
This facility is available for borrowers with an existing loan. For instance, your previous loan has a tenure of 4 years. The amount was exhausted in the first two years. In the remaining two years, you can go for a top-up loan. You must pay back the remaining loan with the top-up loan amount. To extend a top-up loan, you can refinance your current loan and change its terms.
Monthly Income:
When applying for a personal loan, your income is important. With top-up loans, your repayments will increase, and also struggle to manage your monthly expenses. Your financial ability helps you to repay the increased EMI regularly and maintain liquidity. You will not be able to pay it off on time if your income isn't enough. It will affect your credit score as well.
Other Loan Options
As we have discussed eligibility criteria to avail of a top-up loan in India. But, it can be expensive for some borrowers. Low-salaried professionals should avoid this option. Our recommendation is to choose another financial product with a longer repayment term. A top-up loan is available for current borrowers whose estimated expenditures exceed their limits.