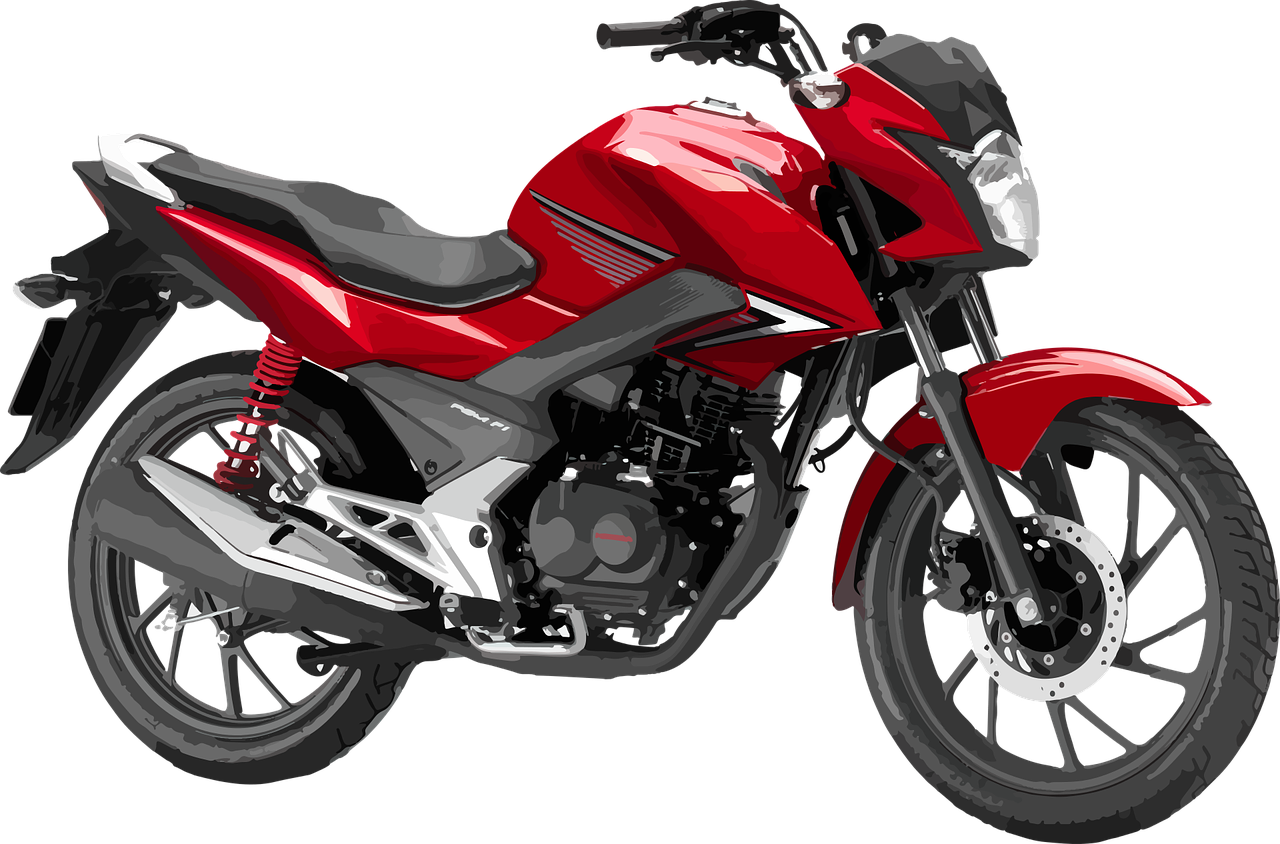 The best commuting option in India is a Two-wheeler. They are the most trusted vehicles for middle-class people. Two-wheeler loans are the new option to get your choice of a two-wheeler vehicle without denting your savings at once. It makes buying a new bike or scooter easier with a flexible repayment option. But what is a Two-wheeler Loan? How does it work? The Eligibility Criteria to qualify for one, and the Documents Required for a Two Wheeler Loan are all covered in this blog.
What is a Two Wheeler Loan?
A Two-Wheeler Loan provides immediate cash to individuals to finance their first bike. You can purchase a two-wheeler from any brand, including bikes, premium motorcycles, electric scooters, etc. Borrowers can repay their loans in monthly EMI instalments. You can also choose the loan tenure, interest rates, and loan amount based on your repayment capacity. 
The availability of a two-wheeler loan makes you feel relaxed and not have to worry about finances. It is an unsecured loan with no need to submit collateral. LoanTap has designed financial products to make the daily commutes easier for customers. LoanTap understands the needs of young salaried / self-employed individuals to have a two-wheeler and provides attractive terms on personal loans.
ow does Two-Wheeler Loan Work?
You can get a pre-approved two-wheeler loan for purchasing your favourite two-wheeler in the market. You get 80% -100% of the on-road price, which can range from INR 20,000 to INR 2,00,000. You can choose any expensive model of a bike with this loan.
An Instant Two-wheeler loan is a short-term loan. It offers you an option to select the tenure ranging from 6 months to 60 months. You can repay the loan in Fixed Equated Monthly Instalments, which is the sum of interest and the principal outstanding. It is best suited for salaried professionals and self-employed who can afford to pay off the loan on time.
Two Wheeler Loan Eligibility Criteria at LoanTap
A two-wheeler loan is easier to get online. No need to stand in a long queue to avail of this pre-approved personal loan. However, there are eligibility criteria for borrowers to qualify for acquiring a two-wheeler loan online. Take a quick look at simple eligibility criteria guidelines:
The age for two-wheeler loans should be above 21 years and below 60 years. Those under 21 years or over 60 years will not qualify.
Income Potential: LoanTap will ensure that an application can pay the loan. Salaried employees and self-employed with a net monthly income of INR 10,000/- can get the two-wheeler loan approval.
Employment Stability: To know your financial capabilities, an Individual should have a stable job before applying for a loan. Borrowers must work for an organization for at least six months or earn continuously for a long time to qualify.
Domiciliary Status: Application who is an Indian citizen or resident can apply for a two-wheeler loan in India. NRIs may face difficulties in getting loan approval.
Credit Score: Borrowers need to have a reasonable credit score to qualify.The loan approval process places high importance on the repayment capacity. So, try to maintain your credit score and clear your repayment history.
Make sure that you clear all these conditions to get fast approval. If you are eligible for a two-wheeler loan, the next is to collect the basic documents for the verification process.
Documents Required for Two-Wheeler Loan
LoanTap follows a paperless and effortless loan process. So, you do not have to go to the bank to submit the documents. The loan process is 100% digital. While filling out the loan application, you will need to upload a few documents.
Identity Proof: Driving License/ Aadhaar Card/ Voter's ID Card/ PAN Card.
Residential Address or the Address Proof: Copy of Aadhar card, voter ID, Ration card, electricity bill, etc.
Employment Proof: Submit the salary slips, Form 16, bank statements, etc.
If you have all the documents, try to scan copies of them. Also, ensure that your details should be valid and updated. If there's any other document required besides them, the LoanTap team will ask you later on.
Step-by-Step process to Apply for Online Two Wheeler Loan
Follow a quick and simple online process to get a bike loan. With LoanTap, it takes just a few steps to get the loan. To apply for the instant disbursal online, follow the steps below.
Go to the website or download the app. Fill out the application by clicking on apply now.
Enter the details such as occupation, email address, and bank information.
Enter the loan amount and tenure that you've decided.
Upload the scanned copies of documents for the KYC process.
With the verification process, the loan will be credited into the account within 24 hours.
As soon as you get the amount, you can use the amount to buy a two-wheeler from any brand. It is the best financing option to get your dream bike. Getting a two-wheeler loan is an exciting experience. By applying now, say goodbye to the hassle of searching for suitable loans to fulfill your needs.
Features of a Two-Wheeler Loan
With two-wheeler loans from LoanTap,  you will get several advantages to enjoy,  which make the loan processing easier.
No Collateral Required: It is a personal loan that helps you without taking any collateral for a bike loan. No one will ask you to pledge your legal assets. It is an opportunity for the younger generation with no property or assets to get a vehicle loan online.
Quick Approval: LoanTap will process the loan quickly. It will take only 24 hrs to verify and approve your Two-wheeler Loan Online. With a good credit score and proper documentation, it is not an issue to get the loan approved and credited in no time.
Minimal Documentation: Now, you know that the whole process is paperless at LoanTap. So, it is a complete end to the long process of filling out numerous forms.
Convenient Repayments: Fixed Equated Monthly Repayments allow you to choose the amount you are able to pay. You can lower the monthly EMI by choosing the right tenure, between 6 months to 60 months.
No Hidden Charges: The loan process is transparent and without any hidden/undisclosed charges. There is no prepayment penalty if you repay the loan after 6 months. But, if you pay the loan within six months, a small fee on the loan amount will be charged.
Advantages of taking Two wheeler Loans
Have you thought of the benefits you can have from taking a loan? It can save you from the embarrassment of asking friends and relatives for money. Let's learn about all the benefits you will get:
Cost-effective: It is an cost effective option for getting funds. It is a cheaper solution than using your credit card or bank savings to get a two-wheeler. You can save yourself from paying higher interest rates on credit card bills.
Plan your budget: It helps you to manage your monthly budget. EMIs add up extra costs that may cause your budget to be out of balance. You can decide on monthly payments that fit your budget. During the loan tenure, you can plan other finances accordingly.
Maintain liquidity: Savings is hard-earned money. Loans will spare your savings. As a working professional, you need to have cash flow. So, it allows you to save a month's salary and handle the rest of the expenses.
Improve Credit Worthiness: Your credit score is important when applying for a personal loan. It decides whether or not you are eligible to get a loan. If you have a good credit history, you will get any business, home, or car loan hassle-free.
Tips for Two Wheeler Loan Application
Before applying for a loan, it is highly recommended to go through some tips for instant disbursal and avoid any chance of getting your application rejected. Note down the following tips:
Determine how much loan amount you want to buy the two-wheeler you like.
Check other loan options which offer better interest rates and are flexible enough to meet your needs.
Keep up with your CIBIL score that shows your credibility. It can be the reason for loan rejection. Also, clear all your debts so that you will get same-day approval.
If your credit score is low, try to improve it to get the loan amount you desire.
Recheck the details before you apply. Any wrong or missing details in the application can cause loan rejection.
Upload the original documents to complete the KYC faster.
Getting a personal Loan from LoanTap is a smart move. You've learned about the benefits you will get. It will give you financial independence to manage your finances alone. LoanTap assists you with a structured financial solution to fulfill your needs and personal expenses. For all further information regarding loans, please visit LoanTap.