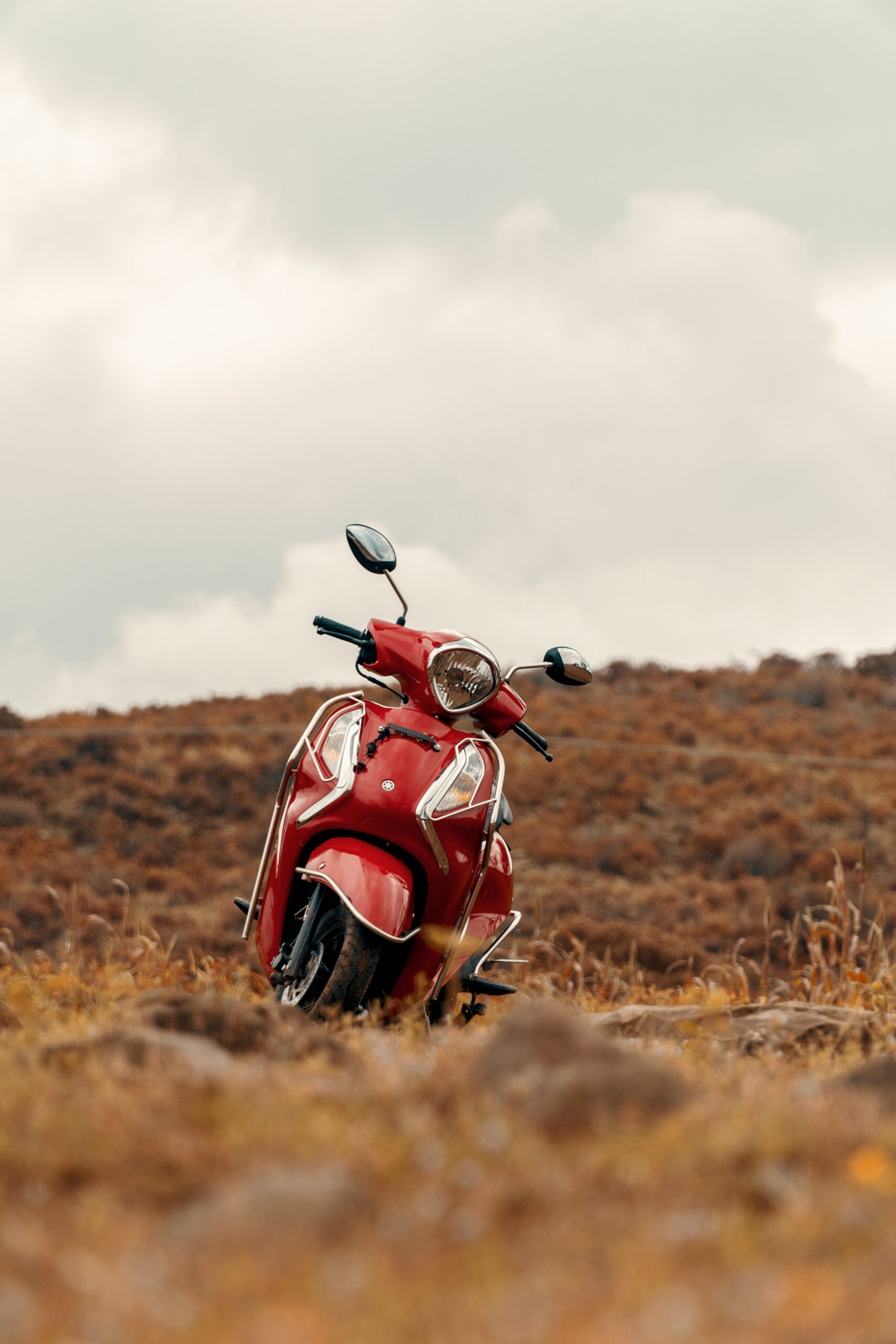 Do you want to buy a two-wheeler with a loan? But, you are afraid of higher interest two-wheeler loans. Two-wheelers are the best commuting options for middle-class people in India. It helps them ride safely and smoothly through traffic, potholes, and wet routes. With the rise in petrol, the value of two-wheelers has also increased. Paying higher loans makes it difficult for the younger generation just starting off on a job and the lower middle class to afford a two-wheeler of their own.
Here, two-wheeler loans can help individuals ‌ finance their first bike. There are many banks and NBFCs which offer two-wheeler loans. Along with that, personal loans come with higher interest rates. It is the primary reason for borrowers not taking loans‌. The struggle of paying higher rates against the loans is higher. It is the reason LoanTap has specifically designed two-wheeler loans with lower interest rates.
What are Two-wheeler loans?
A two-wheeler loan is the best option to get your choice of a two-wheeler. It offers a sufficient loan amount to buy a new bike or scooter. Borrowers can repay the loan with a manageable repayment option with affordable interest rates. You can purchase any two-wheeler with the cash you receive from online two-wheeler loans. Short-term loans can be repaid in a shorter period.
Also, borrowers can choose to repay as fixed Equated Monthly installments. The interest rate will be charged lower than credit cards. A borrower will get charged interest rates ranging from 13-15%. It is cheaper than a credit card, which charges 24%-36% per annum.
How much does LoanTap pay?
LoanTap is a reputed loan lending company that offers financial products at the best interest rates. You avail of the loan in just a few hours. It helps finance the bike by providing 80% of the on-road price. However, if borrowers can present sufficient documents to maximize the loan amount up to 100% on road price. Borrowers can walk to the showroom and purchase any two-wheeler with the loan sanction letter from LoanTap.
We will provide two-wheeler loans with flexible repayment options. You can choose regular EMIs based on your current financial situation and tenure. From 20K to 2 lakh, you can choose how much you want to borrow. You can decide the tenure ranging from 6 to 60 months.
Benefits of getting a Two-wheeler Loan from LoanTap
Fuel two-wheelers are expensive to buy when you have one source of income. Personal loans for two-wheelers are an inexpensive financial option to get immediate cash for purchasing two-wheelers. It supports borrowers in various ways, including saving their fixed deposits, charging reasonable interest rates, reducing EMI, etc. There are other benefits you will get while applying for a two-wheeler loan.
High Loan Amount: Borrowers can buy any two-wheeler with the on-road price ranging from INR 20K to 2 Lakhs. However, the final price will be decided based on your eligibility, model, and financial capacity.
No Collateral: Online Two-wheeler loan is essentially an unsecured loan. It simply means that you don't need any collateral against the loan. Here, collateral refers to assets, property, fixed deposits, etc. Loans will be disbursed with no security as a mortgage.
Online Disbursal and Approval: LoanTap is a one-stop solution to cover all your financial needs. The loan process is much simpler than before. You can apply online for a two-wheeler loan with proper documentation and a credit report. You will get the approval within 24 hours.
Small Repayments: Lower interest rates mean lower monthly repayments. It will allow you to manage other expenses and plan your budget accordingly. We offer flexible EMIs based on your repayment tenure and loan amount.
Full Transparency: Maintaining customer trust is our top priority. So, the loan is processed with transparency and trust. Borrowers will not have to worry about hidden fees or extra charges.
Long Tenure: Borrowers have the power to decide the tenure that allows them to meet urgent needs and repay the loan comfortably. The tenure period varies between 6 and 60 months to pay back the loan amount.
Interest Rates and Other Charges
Processing Fees: There are no hidden fees associated with the loan process. However, borrowers will get charged a 2% processing fee with GST on the loan amount.
Interest Rates: Loans are much cheaper than using credit cards. You will be asked to pay only 13-15% per annum against the principal outstanding.
Pre-payments: Borrowers can make payments towards the loan amount. It will not charge on higher payments or foreclosures post six months. Prepayments within six months will involve a small prepayment penalty.
Pre-closing: It is possible to pre-close the loan. However, ‌pay a small fee for pre-closing the loan within six months.
Who is eligible for Two-wheeler Loans?
You can choose the latest models from any brand with our two-wheeler loan. There is no restriction on which two-wheeler you are selecting. But you must be qualified to apply for a two-wheeler loan in India. Here are the ‌eligibility criteria:
· An Indian Citizen/ Resident
· Age between 21-58 years.
· Monthly income of INR 10,000/-
· Valid bank statements for the last three months.
· Credit score should be 580-630 or above.
If you meet all the requirements, you are eligible to apply for a personal loan. Before applying for a personal loan, you not only ‌clear the eligibility criteria, but also collect the required documents to verify your loan application.
Documents Required for Availing a Two-wheeler Personal Loan
Online platforms like LoanTap have simplified ‌availing a loan. You can get a loan at your fingertips. The instant loan app offers you a loan in just a few steps. No paperwork anymore! Submit the following documents in proper order. Both self-employed and salaried professionals have to collect these documents for instant approval:
· PAN Card
· Aadhar Card/ Electricity Bill/ Voter ID for Residential Proof.
· Pay slips for the last one month
· Bank Statements for the last three months.
· ITR for self-employed.
Collect all these documents and scan them to upload while applying for a two-wheeler loan via the loan app. Make sure that your documentation has accurate details. Otherwise, it may delay the process of the loan application.
Tips for securing a low-interest rate on a two-wheeler loan
Try to get an instant two-wheeler loan with the lowest interest rates. So, you don't have to struggle with paying a big part of your salary towards the loan amount. Look at a few tips to help you ‌get the low two-wheeler loan interest rates:
Good credit history: Your credit score is crucial when applying for a bike loan online. It reflects your creditability and financial status. If you don't have a decent credit score, it lowers the chances of getting a low loan interest rate. Strengthen your credit score and clear all debts before applying for a loan.
Maintain a relationship: As a borrower, it is your responsibility to keep a good borrower-lender relationship. If you have already taken a loan from LoanTap, complete the repayments on time. In the future, it will be easy for you to get a loan with the best deals and offers.
Low Debt Status: Your debt-to-income ratio plays an important role in getting an affordable two-wheeler. This ratio shows how much of your income is used for repaying credit card bills and other loans. Your debt-to-income ratio should be low.
Better Negotiations: The power of negotiations can help you get better interest rates in any situation. Even if your credit score is low, you can get the loan with good negotiation power.
Factors that Impact Two Wheeler Loan Interest Rate
Annual Income: A minimum income to request a two-wheeler loan is over 1.2lakh per annum i.e INR 10,000 per month. The risk of not repaying depends on the income of a borrower. If you earn a higher income, your chances of getting a lower interest rate are more.
Employment Type: It is also a major factor in determining the loan's interest rate. If you are salaried professionals, you may offer bike loans at lower interest rates compared to self-employed. It is because working professionals ‌repay quickly with steady incomes.
Age: Yes, your age should be between 21 and 58. If you are soon to be retired, the interest rates will be higher. Your financial capacity for repayments may be lower compared to the working professional in their 20s or 30s.
How to Get a Lower Interest Rate Loan from LoanTap?
Taking a loan is way much easier through the LoanTap website or app. Any individual who is eligible has to follow the simple steps to get the personal loan within 24 hours.
1. Go to the website or download the app. Click on apply now to fill out the application.
2. Enter the details, such as occupation, email address, and bank information.
3. Enter the loan amount, tenure, and EMI.
4.Upload the scanned copies of documents, which are further used for completingthe KYC process.
5. After the verification, we will disburse the loan directly on the same-day post approval.You can use the sanctioned loan to buy your dream bike. It is a convenient way for working professionals to fulfil their wishes of owning a vehicle. A two-wheeler loan with lower interest makes purchasing the vehicle an exciting experience. Apply Now!