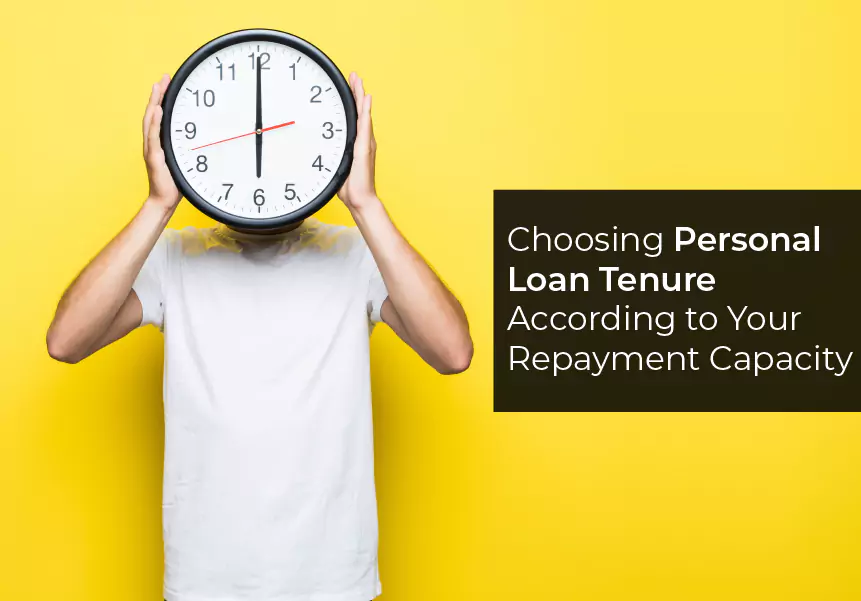 Published on : June 16, 2021
What do you do when you are faced with a sudden expense? Or you have a new idea that can grow your business. Maybe it is an education loan that needs to be taken or a wedding in the family. You know you can pay it off over the next few months or years but you need it upfront. This is normally the trigger to apply for a personal loan.
Personal loans are easy to avail and require minimal paperwork. They are unsecured loans which means no collateral is required. You do not need to specify the purpose of the loan either. If you meet the basic eligibility criteria, you can apply for a personal loan to meet any kind of cash requirement.
What are the basic factors to be considered before choosing a personal loan?
A personal loan, like any other loan, is a debt that needs to be repaid. So, it is important to weigh the pros and cons before deciding on it. The EMI that needs to be paid is based on the
Amount of the loan
Interest Rate
Tenure of the loan
The amount of loan to be taken will be determined by the purpose for which it is intended. The sanction of the loan will depend on the eligibility and meeting other loan criteria.
The interest rate will vary from lender to lender. You can choose to compare rates and pick the one that is the lowest. At LoanTap, the interest rates offered are competitive and start at 18%.
Now comes the third important factor, the loan tenure which is entirely in your control. You can decide on the ideal personal loan tenure based on your repayment capacity. If you rush to pay off the loan within a month or two, you may incur unmanageable cash outflows. Moreover, foreclosure of a loan before 6 months attracts charges and prepayment penalties.
The best way to handle this is to use a personal loan EMI calculator and work out the EMI based on different tenures till you arrive at the optimal EMI. This should be an amount that you can easily fit into your monthly budget without affecting your lifestyle by a great deal.
If you opt for a shorter tenure, you can repay your personal loan within a shorter span and save on interest outgo. This will totally depend on the nature of the requirement and your cash flow. If you choose a longer tenure you can spread out the repayments across the term. This helps lower the EMIs reducing the hindrance in your monthly cash flow.
Once you manage your loan EMIs for 6 months, you also have the option to make periodic prepayments. If you get some additional inflow by way of a bonus or a salary increment, you can choose to prepay in full or part without any penalty.
You are better off selecting a tenure that matches your repayment capacity to ensure peace of mind and avoid defaults. Remember, a default in EMI can damage your credit score and impair your chances of getting a loan in future.
Who is eligible for a personal loan?
Any Indian resident or citizen who is over 21 years of age and earning over Rs 30,000 on a monthly basis is eligible to apply for a personal loan.
What documents are needed?
To apply for a personal loan, you need to fill an online application and upload the following documents.
PAN card
Address Proof Last 3 months salary slips
Bank statement of Salary account for the last 6 months
How does the personal loan get disbursed?
Once you submit the documents, our team verifies the same and assesses the merit of the application based on set parameters. Having a good CIBIL score and not having multiple loans adds weight to the application. Once the loan is approved and KYC is completed, the loan is disbursed to your account. The entire process takes 24-36 working hours. You can choose the repayment tenure and type based on your cash flow requirements.
Your repayment capacity is the single most important factor that you need to focus on and align the loan according to it. This will ensure that you have peace of mind during the loan period as the EMI will not impact your other essential expenses or cramp your lifestyle. If you wish to understand more about personal loans or apply for the same please visit the LoanTap website and we will be happy to guide you.
Related article – A Guide to Understanding Loan Repayment Plans offered by LoanTap