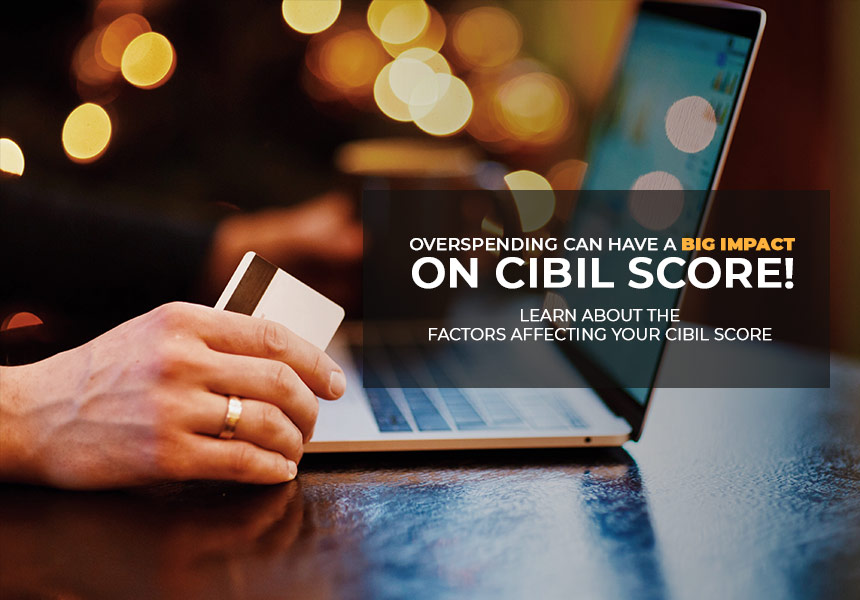 Published on : November 02, 2019
Celebrations infuse life with passion and purpose. They summon the human spirit- Terrence E. Deal
Diwali is probably the most awaited festival in India, with the celebrations spread over 3-5 days, depending on the different regions of the country. Diwali demands a lot of preparations, including Diwali cleaning, shopping, sending out greetings and gifts to loved ones, and preparing exotic delicacies!
With all the happiness and joy, there comes financial responsibility and planning. At such times, people tend to overspend in the moment during festivities and then work on becoming financially stable once the festival is over.
What Repercussions can Overspending Have on your Finances?
Diwali brings up nostalgia, cravings of traditional snacks, and purchase of home or personal-use items that you may have "saved for later" in your online shopping carts. This is why most of us end up overspending during this festival and may end up with a considerable debt on our credit card. Clearing these dues on time is important because if you miss paying these dues on time, it could end up reflecting in your credit score and affect your financial health and credibility. Unpaid credit card debt affects your financial record and affects your credit rankings.

What your Credit Report Says About You?
Your credit report contains the history of your debt and payments details, including transactions pertaining to credit cards and loans. The report contains in-depth information regarding the loan status and payment of credit cards. It also gives information on whether the loans have been settled, partially paid, or if you have defaulted on your payment(s). These credit reports are provided by many institutions in India. The one provided by CIBIL TransUnion is considered the most dependable and accurate and is used by several prominent institutions to decide whether an applicant is eligible for a loan and if yes, at what the terms (duration, EMI amount and frequency, collateral, etc.) the loan would be provided.
What's your CIBIL score and how does your credit report look during Diwali?
Festivals like Diwali involve a different spending pattern with high, one-time or occasional expenses on things like cell phones and furniture that we generally buy during Diwali and food items like Diwali snacks, sweets, as well as decorations, and gifts for friends and family. Since these are unusual expenses, it makes sense to keep an eye on the post-Diwali credit card and other payments to avoid being caught unaware about the amount and dates of payments. Good credit and CIBIL scores are what make you a good loan candidate because loan companies and banks look at these scores when deciding on whether to loan you money and at what interest rate.
Maintain a Good CIBIL (credit) Score for Good Financial Health
Your credit score is generated based on the information in your credit report. This score is a statistically calculated 3-digit number between 300 and 900 that determines your creditworthiness. Your score helps the lender decide whether to sanction your loan as well as amount of loan. A score of 750 and above generally ensure speedier approvals for loans. Your credit score also helps the lender decide your loan interest rates. With a higher score, you are more likely to get a loan at a lower interest rate. In case of credit cards, an applicant's credit score helps the lender fix the credit limit for the card that they issued. Again, a higher credit score can get you more credit limit.
Related Article : 8 Habits for a High Credit (CIBIL) Score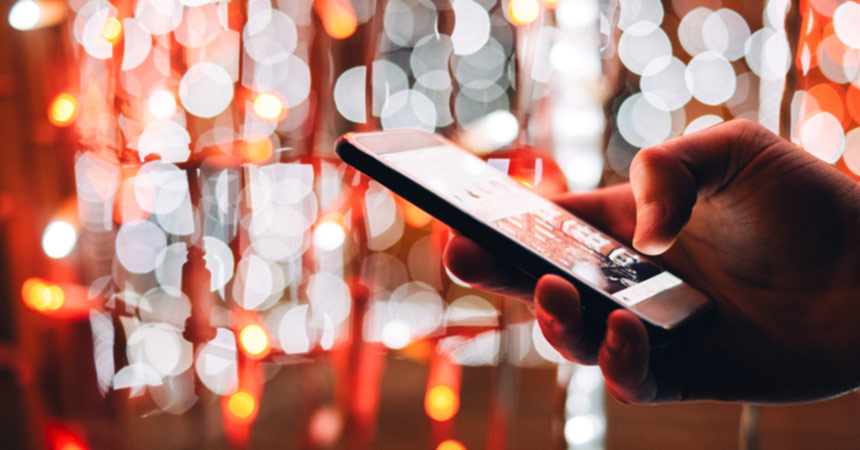 What Factors Affect Your Credit Scores (CIBIL Score) ?
Here are 3 factors that can affect your CIBIL (credit) score during festive season:
1. Late or No Payments for Credit Cards after Diwali Spending
The credit reports show the pending and unpaid EMIs along with the dates and number of days for which they have remained unpaid. Leaving outstanding dues and defaulting on payments will take a hit at your credit history and show up in your credit score. So, once you have made the most of Diwali, get down to being financially smart. Figure out your outstanding dues, credit card and others, and see if you have enough finances to pay off your dues. Once you get into the habit of timely bill payments, it'll become a habit and it will take just 6-9 months for your credit score and credit history to start improving.
2. Credit Utilization Ratio
The credit utilization ratio is the ratio between the credit limit you have used and that remaining in your credit card. A credit ratio below 30% is considered good and indicates good financial health. A skewed credit utilization ratio will lower your credit score. Typically, during Diwali, we tend to spend much more than other months, with so many gifts to buy, devices to upgrade, and deals to avail! A lot of brands offer easy EMI options for the items you have "wish-listed" and want to pick up during Diwali. This is a convenient way of buying stuff, and credit cards help you make these purchases without waiting for your next paycheck. Once Diwali is over, you can take stock of your credit utilization ratio and set it right by balancing it out against the next month's spending to maintain a healthy credit utilization ratio.
If you make many purchases using credit cards and/or get new credit cards when they are on offer, this will lead to that many inquiries by CIBIL. This may also adversely affect your credit score, so you need to be very selective when you are getting a new card or approving an EMI purchase.
3. Increasing your credit card limit during Diwali
One of the ways of being financially prepared for the festival is by increasing your credit limit (the amount that the credit card company lets you spend in a month) to match your occasional expenses. Increasing your credit limit very frequently would harm your credit history, so try limiting this to festivals like Diwali when you need a higher credit limit at your disposal.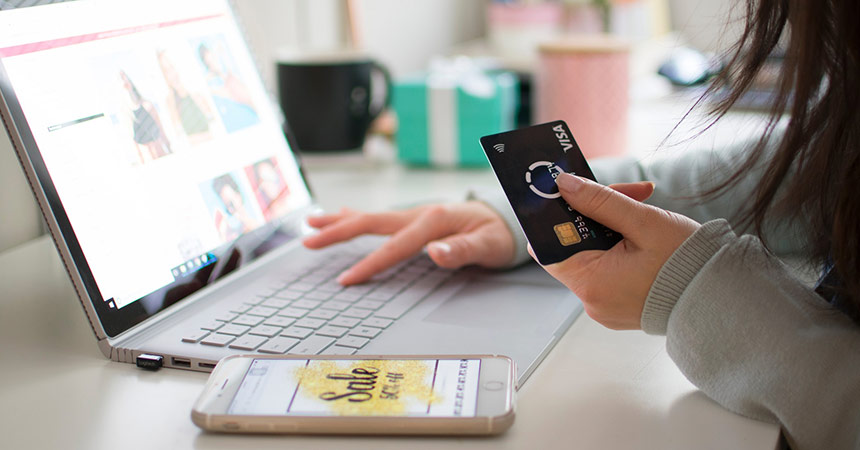 How to Deal with Credit Card Debt?
Here are some tools to help you payoff credit card debt & overdue loans:
Debt Consolidation
Debt consolidation is a concept wherein you combine all (or several of) your debts (or liabilities) and pay them off using a single loan. When you do this, you will no longer need to deal with separate vendors for negotiation or payments and will not need to remember all the different due dates and debt amounts. You just need to keep track of one loan and may even end up paying a lower rate of interest. There are several agencies that can help and counsel you on whether debt consolidation is a good option for you after considering your outstanding debts, credit history, and income.
Read More about Managing Debt in our 2-Part Series on Debt Consolidation.
Credit Card Repayment Loan
Credit Card Takeover (Repayment) Loans is specifically designed to help people who have high credit card debts and are specially important and helpful post festivals like Diwali. You can think of it as a kind of personal loan that will help you settle your credit card dues. The advantage of taking this loan is that the interest rates on this loan are lower than the credit card interest rates. A credit card charges interest anywhere from 36%-40%, while Credit Card Takeover Loan charge about 16%-20% interest. So, not only will you be able to clear off your credit card debt in one go, but also save on the interest.
Personal Loans
Personal loans are easily available and can be used for any purpose as per your requirement. The rate of interest varies from lender to lender and is usually from 12%-36%. People generally go for personal loan in cases of emergency, unexpected expenses, and occasional high expenses (such as in Diwali, weddings, other celebratory events) when they do not have enough liquid cash to go around.
We, at LoanTap, understand the importance of having a helping hand in times of need and have specifically designed our Credit Card Takeover Loan and other instant personal loans at very competitive rates of interest. The process is hassle free and transparent. We offer loans ranging from INR 50,000 to 10 lakhs, depending on your eligibility. The tenure of the loan varies from 3 to 60 months.
For the Credit Card Debt Loan, the interest needs to be paid every month and the principal amount needs to be paid as a lump sum at the end of the loan tenure. We do not levy any foreclosure charges for prepayment of loan after 6 months of servicing the loan regularly. Such debt consolidation measures will help you payoff all your loans in one go and reducing your monthly outflow with the lower rate of interest. You'll need to deal with lesser debt and build a good credit history in a short time.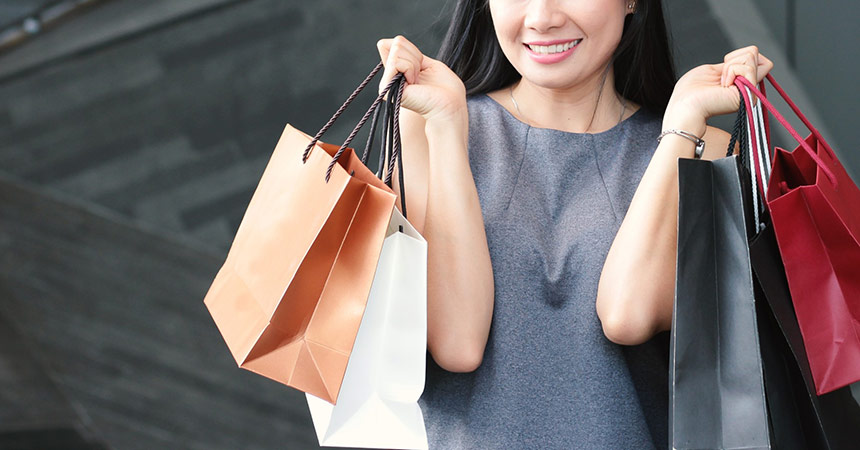 What can you do to avoid overspending during Diwali?
Thoughtless risks are destructive, of course, but even more wasteful is thoughtless caution which prompts inaction and promotes failure to seize opportunity – Gary Ryan Blair.
Use these tips to reign in your Diwali overspending to improve your financial health.
Set a budget
Analyze your Diwali spending and estimate your expenses for the next Diwali. You could set up budgets for clothes, jewelry, home decoration, grocery, gifting items, and staff bonuses. This will help you factor in the expenses that cropped up unexpectedly and probably messed up your budget, so that you are more prepared for the future!
Reuse and recycle
Every year, we buy decoration items, lighting, and household items during Diwali. But, most of these don't make it to the next year or may not appeal to us during next Diwali when we are tempted to buy more trendy stuff. To resolve this, store the items after Diwali so that they aren't lost or in a bad condition when you need them next. You can reuse these items in different ways by applying DIY ideas. Recycling old household items to create something elegant is also a great way of saving money.
You could also return the unused items that are purchased online. Selling unboxed or sparsely used items is another great way of decluttering and making some money in one go.
Limit the use of credit cards during Diwali
Spread your spending over debit and credit cards to make sure you have enough credit limit and liquid money to sail you comfortably through Diwali. You may need this for any unexpected expenses.
Personalize your gifts
Diwali is all about connecting with near and dear ones. Rather than buying expensive gifts, you could try your hand at home-made, personalized gifts, such as home-made chocolates, sweets, and décor items, considering the taste and need of the person you are gifting. A personal touch will just add an extra edge to your gifts and may save you some dough.
Festivals are an integral part of our culture and a great way to de-stress, recharge, rejuvenate, and reconnect with friends and family. Celebrating them with near and dear ones brings immense joy and satisfaction. Being able to spend on things and experiences you have planned to indulge in all year long makes it all the more rewarding. However, with great freedom comes great responsibility! Being a grown-up who can make his/her own spending decisions also involves ensuring your own financial well-being. So, spend well, plan wisely, and enjoy Diwali to the max!
Related Articles