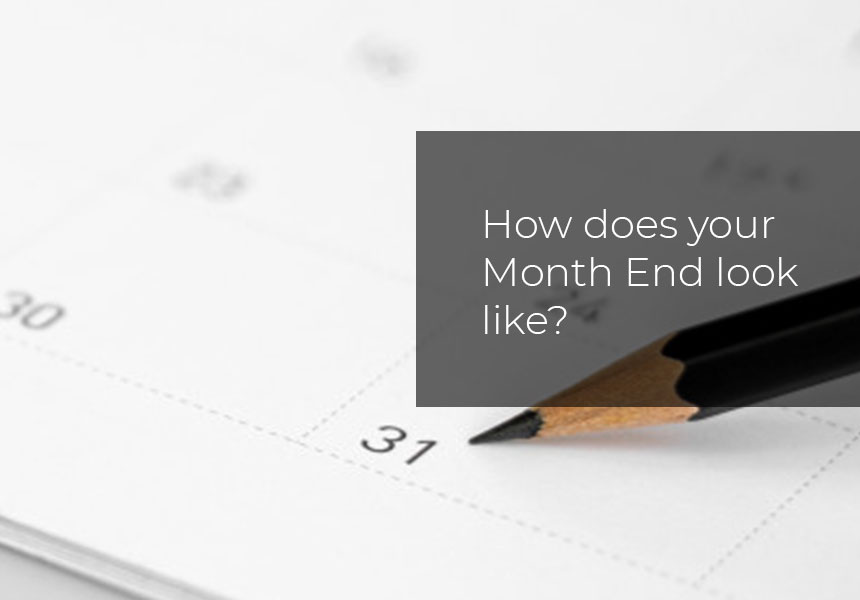 Published on : September 10, 2020
Every individual encounters a set of fixed expenses every month. These expenses recur on a monthly basis and cannot be neglected. A prudent financial plan is a combination of expenses, investments and savings. So what is it that helps contribute to a prudent financial plan? A monthly Budget!

'A Budget is telling your money where to go instead of wondering where it went' – Dave Ramsey

A monthly budget is the only tool that ensures that you can keep your finances in place.
A monthly budget must ensure that you can meet all the expenses within your monthly income and spare aside some funds for the purpose of savings. However, there are certain months where you cannot cope up or sustain till the end of the month or may face a shortfall until your next salary has been credited! This article spells out the components of a monthly budget and how you can meet financial shortfall in the month end with the help of a short term loan. Also, we will help you understand how to avoid a financial crisis during the month end!
What does a monthly budget comprise of?
There are a certain set of common components that you cannot overlook and are a part of everyone's monthly budget, they are as follows –

Fixed obligations
Certain obligations like Rent and Debt obligations like personal loan/short term loan EMIs are expenses that are important and primary to pay off. Credit card outstanding bills are also a part of these fixed obligations. These expenses usually arise in the initial 10 days of the month.

Utilities
Various bills like electricity, internet subscriptions, entertainment subscription plans, phone bills and gas bills are a major part of our daily lives. These expenses have to be met every month. However, these bills are usually generated between the 10th to the 20th of the month.

Fees
These include fees associated with schooling, coaching or tutoring of your child. It is essential to pay the school / college fees for your child as you do not want the academics of your child to be interrupted. These may also include fees if your child is pursuing some hobby or passion like dance, music or sports. However, the payment due date may differ from tutor to tutor or institution to institution depending on their policies.
Investment
We usually have at least some kind of investment plan against which we could be shelling out a certain amount of income. These include Mutual funds, SIP, Bonds or maybe even a Health Insurance for which premium is payable. Investment may or may not be a part of the budget every month as few investment options demand a one time investment or are spaced out in equal intervals.
Savings
Savings is the most important but often neglected component of the budget. If you encounter any additional / sudden expenses in any month, savings is first impacted. However, it is a must to keep aside some amount of your income as savings each month.

All these components consume the maximum income of any working individual. There are other expenses like pursuing your dreams, planning weekend getaways, organising birthday/anniversary parties or making any desired purchases. Often there is no room for these lifestyle expenses after meeting the regular expenses.

Let's take an example to understand this –

Ram gets a monthly salary of INR 80,000. His fixed obligations include –
Rent – INR 22,000
Gross Utilities – INR 4,000
Short term Personal loan EMI – INR 5,000
Child's academic / curriculars' costs INR 15,000
He sets aside INR 5000 each for 2 SIP plans for Investment purpose
He keeps aside a saving of INR 20,000/month

His average monthly outgo is INR 76,000. He realised that he needs to plan a surprise birthday bash for his young one. Here, he is struck by a limited monthly budget due to other expenses not leaving him enough surplus.. However, he doesn't want to compromise on the r Special Day of his Child. What do you think he could probably do to raise nominal funds to plan an uncompromised event?

He researched amongst the digital lenders in the Market and found the option of a Short term loan that is available for a short period of 3 to 12 months. Availing this Short term Loan would help him meet the financial shortfall in the current month and repay within a short span of 3 or 6 months from the salaries to come. Thus, he chose the short term loan to meet the liquidity woes and planned a grand party for his child.
How to curb month end woes with LoanTap?
LoanTap's short term personal loan such as Advance Salary Loan is a good option when it comes to meeting financial requirements arising out of non recurring or one time expenses. A short term loan is available for amounts ranging from INR 25,000 to INR 1,00,000. You have the option to pay off the loan for a tenure ranging from 3 months to 9 months. Such a short term loan gives borrowers to meet short term cash requirements within the shortest span just like how Ram did! A personal loan offers a higher loan amount and loan tenure which in certain expenses isn't the requirement. Thus, a short term loan is ideal if you are falling short of funds at the end of the month and when your requirement cannot wait for your salary!

Related Article – Short term Personal loans – Answering a few common questions

Quick Tip for a Good Monthly Budget
A Budget is a way to discipline your approach towards your finances. In order to ensure that you can sail through the month smoothly, here's how you can streamline your expenses and make room for lifestyle expenses.
Divide your monthly budget under three categories Needs, Wants and Savings!
Next step is to allot a budget or a cut off under each of the categories.
Under the Needs category, you must dedicate only Half of your monthly income i.e, 50% of your income must be allotted to the 'Needs' category. This category caters to expenses arising out of sheer necessities like food, clothing, shelter, EMI obligations and other fixed survival expenses. This way you can ensure that you meet the most important expenses without any delay.
The Wants Category comprises the expenses that arise from lifestyle needs like dine outs, weekend getaways, parties, latest electronic purchases and other whims and fancies. This category must consume 30% or less amount of your monthly income. Ensure that you are not tempted to spend more than the allotted amount on fulfilling your wants.
The Savings Category is the most important category for a good monthly budget. Warren Buffet rightly said 'Do not save what is left after spending, spend what is left after saving'. Thus you must ensure that you allot your income towards savings before you spend the rest on Needs and wants. You must keep aside 20% of your monthly income as savings every month without fail!
Prioritizing your Needs and disciplining your Wants is the key to a healthy budget. Following these simple steps will make sure that you have sufficient funds to meet all Needs and Wants after keeping aside sufficient funds for times of emergencies. If you encounter any unforeseen circumstances despite a healthy budget, a short term loan can always come to your Rescue!

Related Article – Should I Choose a Long-Term or a Short-Term Tenure for my Loan?