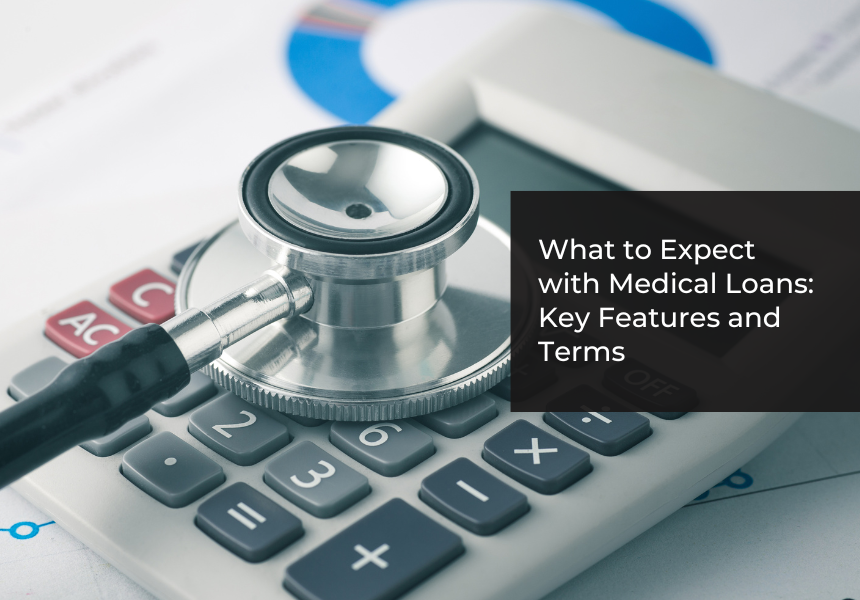 Published on : June 08, 2023
A medical loan is a great solution to ease the financial burden of medical expenses. The medical loan is a blessing in tough situations, whether you opt for elective surgery or treatments not covered by insurance. A medical loan can cover a range of medical expenses, including hospital bills, doctor's fees, medications and rehabilitation costs. With medical loans, you can focus on your well-being without worrying about immediate financial strain.
Features Of Medical Loans
Flexible Repayment Options
Medical loans typically offer flexible repayment options to accommodate various financial situations. Borrowers can choose repayment terms that suit their budget, such as fixed monthly instalments or customised repayment plans.
Competitive Interest Rates
Comparing medical loans to other types of funding, like credit cards or personal loans, they frequently have reasonable interest rates. This helps borrowers save money on interest charges over the loan term.
Fast Approval Process
Unlike traditional loans that may take a long time for approval, medical loans often have a streamlined and expedited approval process. This enables borrowers to obtain funds and take care of their medical expenditures swiftly.
Wide Range of Medical Expenses Covered
Medical loans can cover a wide range of medical expenses, including surgeries, dental procedures, fertility treatments, cosmetic surgeries, and other healthcare services not covered by insurance. This versatility makes medical loans suitable for various healthcare needs.
No Collateral Required
Most medical loans are unsecured, meaning they do not require collateral. Borrowers can access funds without risking assets, providing greater peace of mind.
High Loan Amounts
Medical loans may give substantial loan amounts, depending on the lender and the borrower's creditworthiness. This allows individuals to finance significant medical expenses and receive the necessary care without financial strain.
Eligibility Criteria For Medical Loan
Emergency situations can arise at any time. Medical loans can prove to be very
Applicant Should be an Indian citizen
The applicant should be more than 21 years of age
The applicant applying for a medical loan should be either salaried or self-employed.
The minimum monthly income of the applicant should be Rs. 30,000
Documents Required For Medical Loan
Identity Proof – Pan card, Aadhar card, Voter ID, driving licence, passport)
Address Proof – (Passport, Utility Bills, Aadhar Card, Voter ID, Driving Licence, Pan Card)
Salary slips for the last 3 months
Form 16
ITR with income computation for the last 2 years
Conclusion
Medical loans offer a convenient financial solution for individuals who are strapped for cash in a time of emergency. LoanTap offers quick and easy loans for medical emergencies while giving you flexible repayment options, competitive interest rates, and fast disbursal.