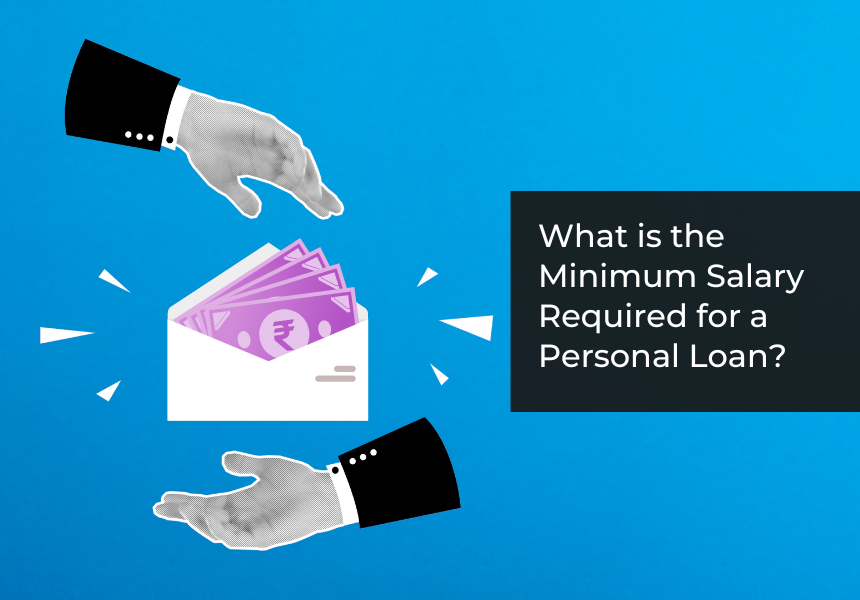 Published on : July 28, 2023
Personal loans are unsecured loans, meaning that they do not require any collateral. This makes them very useful when you find yourself in need of immediate funds. Getting a personal loan is quite easy if you have a steady source of income. However, it is important to note that each lender has specific eligibility criteria in place to ensure (as much as possible) that borrowers can repay the loan on time. One of the key factors considered by lenders is the borrower's salary, as it serves as a parameter in determining the approval of a personal loan.
Minimum Salary Requirement for Personal Loan
Lenders use your salary information to evaluate your capacity to repay the loan. The precise minimum salary requirement can vary depending on the lender and the loan amount. The higher your salary is above the lender's minimum requirement, the better your chances of having your loan application accepted.
At LoanTap, we have a minimum salary requirement of Rs. 30,000 per month for personal loans. This is one of the lowest salary requirements for personal loans anywhere in India. If you need cash quickly and meet this requirement, you can apply for a personal loan from LoanTap. But keep in mind that you must meet the other criteria mentioned below as well.
Personal Loan Eligibility Criteria
The basic eligibility criteria for a personal loan are below.
The applicant must be an Indian citizen.
The age of the applicant must be between 21 to 60 years.
The minimum salary of the applicant must be Rs. 30,000 per month.
Applicants should have all the required documents.
Factors Affecting Personal Loan Eligibility
Credit Score
Individuals with credit scores of 750 and above are ideal as they have financial discipline, which is why both banks and NBFCs (Non-Banking Financial Companies) show a preference for granting personal loans to such applicants. Many lenders even offer lower interest rates for personal loan applicants with higher credit scores or higher interest rates.
Employment Type And Employment Reputation
Lenders tend to provide personal loans to salaried applicants at more favourable interest rates compared to self-employed individuals, owing to the greater income certainty associated with salaried employment. Among salaried applicants, government employees are generally considered the most preferred borrowers, followed by individuals working in reputable corporations and multinational companies (MNCs). When it comes to personal loans for self-employed applicants, professionals such as chartered accountants, doctors, and architects are more likely to secure loans at lower interest rates.
Age
The majority of banks and NBFCs offer personal loans to borrowers between the ages of 18 and 65. In addition, a number of public sector banks provide seniors with personal loans based on their pension income.
Minimum Income
A higher income signifies a greater ability to repay loans promptly, reducing the risk for lenders. For salaried professionals, most lenders, including LoanTap set a minimum salary requirement of Rs. 30,000 or higher.
Conclusion
The minimum salary required for a personal loan plays a significant role in determining an individual's eligibility for loan approval. Lenders often set specific income thresholds to assess the borrower's repayment capacity and mitigate potential risks. Higher-income levels are generally favoured by lenders as they indicate a higher ability to repay the loan on time. Salaried professionals are typically expected to meet a minimum salary requirement, which may vary among lenders. Self-employed individuals, on the other hand, are often required to demonstrate a minimum gross annual income. Loan applicants must be aware of the minimum salary requirements set by lenders and strive to meet or exceed them to enhance their chances of loan approval.