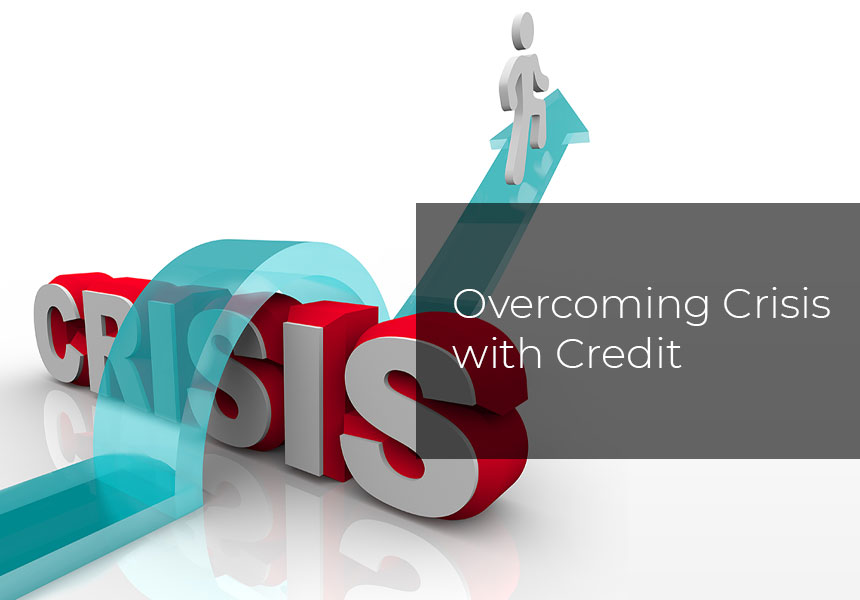 Published on : June 05, 2020
What is a Personal Loan?
Personal loan is a financial debt instrument that is designed to meet the financial needs at different stages of life. It does not require the borrower to pledge a collateral against the borrowed sum. Personal loan has gained more preference as an option of debt ever since new age lenders added customisation and flexibility to the debt segment which is contrary to the one size fits all approach. Most millennials use personal loans to achieve their dreams and unfulfilled desires.
With the onset of the Current Crisis due to the Pandemic, it has changed the face of the incomes, expenditures, needs and necessities. It has opened doors to new possibilities and uncertainties. If such unforeseen circumstances raise a dire need of funds, can you rely on a personal loan? Would it prove to be a safe bet?
This article is going to spell out the various situations where a personal loan can help fill the gaps created due to unforeseen circumstances.

Situations where personal loans come handy –
When uncertain times crawl in, the ideal scenario would be to dip into the funds you've saved for a rainy day. A good saving would come handy to meet the daily needs, debt repayments, medical emergency or any shortfall arising out of any crisis. In case you haven't really geared up to fight the crisis, you may have to opt for a personal loan in order to take control of the situation. Let's take a look at the situations where a personal loan can serve as a suitable form of credit.
Medical Emergencies

Emergencies arising out of uncertain health conditions need to be addressed at the earliest. As personal loans are easily available with minimal documentation, it could be the best option in such times. As digital lenders have innovated in the personal loan segment, they have made it possible to make available the funds in as less as 24 hours! Choosing a short-term / long-term loan will majorly depend on your repayment capability and current income. Thus, you must choose the loan amount, loan tenure, EMI structure after considering the nature of your requirement.

Job Loss / Unstable Job Conditions

A Crisis often brings the most unstable conditions, be it – financial, social, economic or personal. The primary impact is felt on the salaried segment. If you are amongst that class of people whose jobs are at stake, then you might find it difficult to sustain the daily expenses within your monthly salary. In a job loss situation, it becomes impossible to meet the ends without earning a living. Also, as the uncertainty or job availability is also high, you may find the need to establish a firm plan to ensure daily bread for you and your loved ones. In such circumstances, a personal loan can help you survive the shortfall until you've got a stable job again. You must scrutinize all the parameters and features of the personal loan in order to choose the most affordable loan. As you are opting for a debt to survive the situation, you would not want to burden yourself with heavy EMIs. Lower interest rates and flexible repayment structure must be your utmost priority in these times.

Piled Up / Outstanding Debts

In critical times, a borrower would be most worried about his/her obligations towards the debts availed. If you have credit card bills and other outstanding dues against your personal loan, it is essential that you opt for Debt Consolidation. Your watch out's must be debts demanding high interest rates and charges e.g, Credit Cards! Credit cards demand 24 to 36% interest rate on the due amount. Thus, it is wise to opt for a personal loan for debt consolidation and close all the expensive, ongoing debts. Likewise, you can choose to consolidate your personal loans by opting for a personal loan that dictates a lower rate of interest. This will ensure that you lower your obligations and avoid a debt trap situation during a Crisis.

Meeting the ends (Utilities, increased expenses)

A crisis situation naturally commands a change in spending habits. There is a shift in priority of commodities you choose to spend on. Spending on luxurious and expensive gadgets becomes a big no no. Health, medication, daily necessities take the front foot. However, no matter how much we cost-cut, there are some expenses that we just cannot avoid viz., Utility bills, debt obligations, Fees for school etc. If you are facing a shortfall in making payments against these utilities, you must consider a Personal Loan to meet the cash requirements. However, you must choose the right type of personal loan in order to avoid adding up to the monthly burden instead of relieving you from it.
Personal loan is one such form of debt that is designed and customised to meet unplanned, unexpected and sudden demands of funds. However, while dealing with any form of debt you must ensure that you service your EMIs responsibly. Your credit habits will directly impact your credit report and credit score. It is essential that you take the right measures to keep your creditworthiness intact.