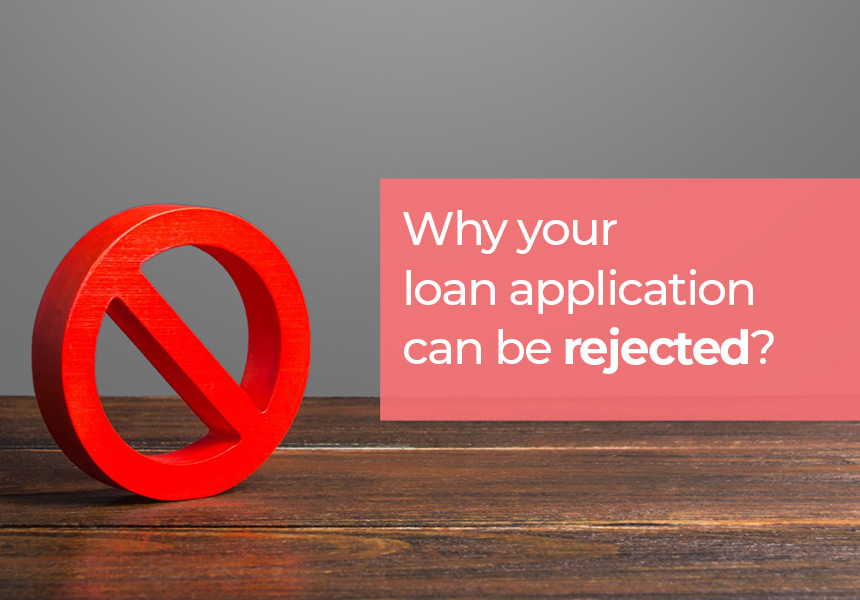 Published on : December 10, 2019
Personal loans are the most convenient and accessible loans available in the market today. They ease the financial burden related to travel, weddings, festival expenditures, new-home expenses, or any other financial emergencies that may need you to arrange for additional money. Personal loan is a type of insecure debt; this means that you will not need to pledge any security for obtaining a personal loan.
Am I eligible for a Personal Loan?
You are eligible to apply for this loan if you are salaried, and your monthly income is more than ₹30,000. Individuals who work for private companies or are employed in a government job can obtain personal loans based on their creditability. The final loan amount is decided by the lender, depending on your credit score and financial history. The lender will look at your credit card history and your CIBIL score among other things to make sure that you have the ability and means to pay back your personal loan.
What documents do I need to apply for a personal loan?
There is no set list of standardized documents that one needs to submit while applying for a personal loan. Different lenders will have their own list of documents that they need to process your personal loan application.
Typically, most lenders will ask you to bring these documents:
Permanent Account Number (PAN) card
Address proof documents, such as ration card, Aadhar card, passport, and electricity bill
Pay slips for 3 months
Bank account statement for 6 months
The E-NACH mandate form
While this is a pretty standard list of documents, the lender may ask you to submit additional documents for further verification, as per their specific protocols.
How much loan amount can you avail and at what rate?
Instant Personal Loans are available from ₹50,000 onward. You can avail a maximum of ₹10,00,000. The final sanctioned amount will depend on how much you earn and your credit history. The lender will look at your financial profile and decide the disbursal amount as well as interest rate. The application and disbursal process are easy and simple. It may take between 24 and 36 hours, provided all the documents are in place and your credit score is outstanding. As mentioned, the rate of interest will vary from case to case and ranges from anywhere between 14% and 18%. You can use the Personal Loan EMI calculator that is available online to figure out how much EMI you will need to pay.
At LoanTap, we provide personal loans ranging from ₹50,000 to ₹10,00,000, based on your eligibility. We offer incredibly competitive and attractive rates of interest, and in most cases, the loan disbursal takes about 24 to 36 hours. We have a simplified and transparent application process that makes the entire process hassle-free for you. You just need to contact us and explain your financial requirement; we take care of the rest!
What are the common reasons for your personal loan application to be rejected?
While personal loans are the easiest available form of loan, there are certain steps and eligibility criteria that need to be met for your to be approved. With there being so many players in the market, the competition for lenders is really stiff! They strive to offer the best service to people who need to avail a personal loan by establishing understandable and transparent terms for their personal loan. There are several factors that the lender will consider.
Monthly income
This is one of the prime factors considered while evaluating a loan application. Higher your income, greater would be your borrowing capacity. The lender needs to be assured that you can repay your loan amount. If your income is higher, you can negotiate more favorable loan amount, loan tenure, and interest rate. A lower income could result in rejection of your application, approval of a smaller loan amount, and/or a higher rate of interest. The lenders usually restrict the EMIs of the loan to around 45% to 60% of the monthly income.
Credit scores
Your credit history and credit score play a vital role in your loan approval and the terms at which it is granted. A healthy credit history ensures a good credit score. This score is generated as per the information in your credit report and is a statistically obtained 3-digit number between 300 and 900. This score determines your creditworthiness. Based on your score, the lender decides whether to clear your loan. A score of 750 or above will ensure speedier loan approval. Your credit score also helps the lender decide the rate of interest on your loan. If your score is higher, the lender may provide you a loan at a lower rate of interest. Conversely, if your score is lower, the chances of loan approval drop, and the rate of interest would go up.
Learn More About : Factors Affecting Credit Score
Inaccurate or false information
Every loan application is scrutinized thoroughly before approval. Every detail provided in the application form is verified. Any discrepancy in the information raises suspicion and could lead to rejection. Every minute detail needs to be filled in carefully and correctly. If you mislead the lender, you could be refused that loan and be barred from obtaining any other loans.
Rotational jobs or unstable job
Personal loans are usually granted based on your monthly income. One of the criteria for obtaining this loan is that you should have been working for the current organization for more than six months. Therefore, frequent job changes may hamper your chances of getting the desired loan amount at a reasonable rate of interest. Lenders look for stability in income. If you have a variable and uncertain monthly income, the lenders may not approve your loan.
Number of existing loans or debts
If you have too many pending loans, it may not reflect well in your credit history. This could be one of the reasons for your personal loan to get rejected. One of the ways to avoid rejection due to this reason is that you pay off your existing loan or debts and then apply for a fresh loan.
Too many loan enquiries
Every time you apply for a loan, the lender enquires about your credit score with CIBIL. Each enquiry is noted and mentioned in your credit report. A higher number of inquiries would indicate that you are financially unstable and are dependent on various forms of credit to get by. The lenders do not take this positively and may not be keen on giving you a loan.
What should you remember while applying for a personal loan?
While personal loan application is increasingly becoming more streamlined and simpler, there are certain points that need to be kept in mind when making a personal loan application. For speedier approvals, keep in mind the following things.
You must check your credit report at regular intervals to avoid any errors like default on payments. Your credit score is obtained from your credit report. These scores are considered when the lender looks at your loan application. If the scores are low, the bank could either reject your loan application or charge you a higher rate of interest.
Approach the lenders based on their eligibility criteria. Every lender has a minimum income criterion or employment requirement. It is a good idea to check with the lender before applying to save yourself hassles during processing.
Maintain a low Debt-to -Income (DTI) ratio. This ratio is calculated by dividing your total monthly debt (the amount you need to pay every month toward your debt) by your total monthly income. So, effectively, the DTI ratio shows the proportion of your income that you are utilizing to pay off your debts. Naturally, a lower ratio indicates better financial health. Paying off your ongoing debts would bring down the ratio and increase your chance of getting an approval for a personal loan.
When you apply for a loan, be sure of the purpose for which you shall be using the loan amount. Some lenders may have restrictions on usage of the loan money. For instance, at LoanTap, you can apply for separate loans for wedding or travel. Check with the lender and discuss the options. Compare the rate of interest for various loans and make the choice most suitable for your purpose.
As mentioned earlier, your application could get rejected due to incorrect or misleading information. Make sure you provide valid and accurate details while filling out the application. Check for errors after the form is filled out and cross check all details. Even a small negligence from your end could end up delaying the processing time and hence your loan disbursal.
These are just some of the factors that will help you improve your chances of getting personal loans. Keeping these in mind and ensuring compliance will definitely boost your chances of getting speedier loan approval. Make sure you approach standardized and reputed loan companies, such as LoanTap, to get the best deals and financially secure transactions!