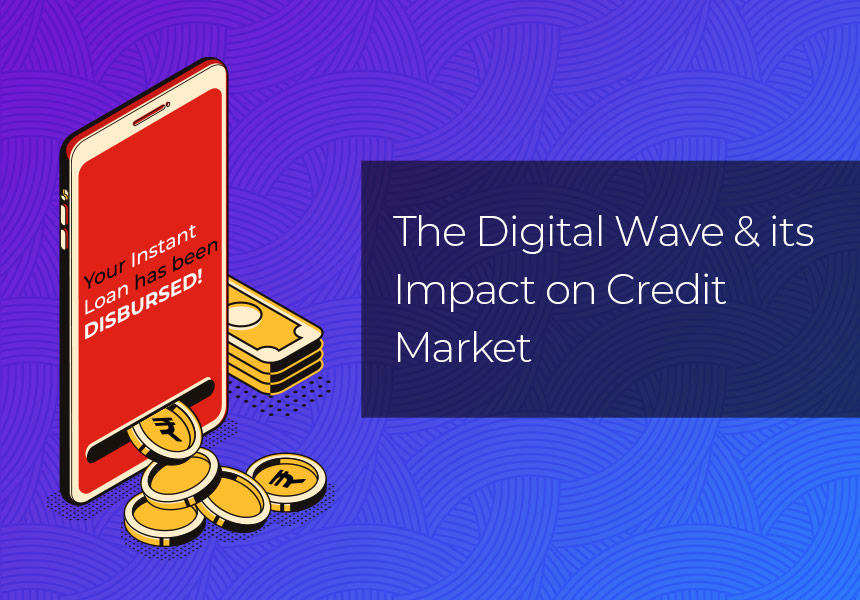 Published on : May 04, 2020
An year back, we could not have possibly imagined the current scenario, where almost everything has gone virtual. From Reviews & Official Meetings to celebration of special occasions, our window to the entire world is our laptop or smartphone. The sudden outbreak of Corona Virus and the unavoidable lockdown has converted a world with patches of digital experiences, to a completely digital world.
There is no doubt about the fact that COVID – 19 has accelerated the pace of digitalisation exponentially, but there are many more hanges it will usher, not just in the way individuals behave but also in the way businesses function. And although we all want the pandemic to just exit and are longing to return back to the usual way of functioning as soon as possible, the new reality is that things may not be the same as before, and various industries across the economy will undergo long lasting transformations. Technology will take the centre stage rather than the role of a supporting actor.
Previously, various factors have contributed to the wave of Digital Disruption, such as – increase in Internet Penetration, Application Programming Interfaces (APIs), availability of Smartphones and Cloud Computing among other factors. Smartphones have become indispensable in consumers' lives, where from food to money transfer, everything is available instantly, in real-time.
While both demand and supply side drivers, such as increasing consumer expectations and technological advancements will continue to fuel the digital wave, a strong factor that will contribute to this would be that "Low Physical Contact" or "No Physical Contact" Businesses will be preferred by people across the country as well as the world, and the emerging new customer behaviour, regulations and market dynamics will be increasingly responsible for a new business structure.
Consumer Credit is one such industry which will be critical and would require agility and collaboration of the incumbents and new players. From customer communication and new product development to underwriting, technology will serve as the backbone. In the Banking amp; Finance Industry, traditional banks are still in the early stages of digital transformation. But to move at a speed which is the need of the hour, the Banks & NBFCs will soon have to use the railroad of fintechs to cater to the increasing consumer demand. We are witnessing this first-hand as some of the traditional financial institutions have already started moving towards an environment of co-habitation rather than brutal competition. It is now necessary to combine the fresh perspective on technology and flexibility, brought in by the Fintechs and the vast experience, large loyal customer base and low cost of capital of large financial institutions. This will serve as the required recipe for quenching thirst for swift service as well as a sustainable strategy.
The Technology narrative encompasses numerous benefits for all stakeholders present in the ecosystem. While for consumers, faster service and better products would be a natural benefit, for Traditional Institutions, use of statistical models while sourcing as well as screening potential borrowers would drive efficiencies and scale. Reliance on rigid frameworks and extended branch networks by incumbents would be replaced by end-to-end digitally enabled customer journeys with the help of processes such as E-KYC and E-Agreements. The co-habitation of banks and fintechs would also help provide service to the unserved or underserved segments and geographies with lower financial penetration.
Both Consolidation and Cooperation would take place in near future. Banks, large institutions and fintechs would have to resort to an open platform kind of environment, where resources and knowledge are shared for the greater good. For the consumer, it would mean more customised products, improved services and lower turnaround times.
We believe, Corona should be seen as a Multi-Headed Snake (Kāliya Naag) and ourselves as citizens of Gokul, fully dependent upon Yamuna waters (Digital Technology ) for livelihood. The story of Krishna and Kaliya Naag is told in sixteenth chapter of the tenth canto of Bhagvata Purana.
Once current pockets of Corona Epidemic get contained, new pockets may emerge and then it may again return to previously impacted pockets. So, as a citizen you have to execute your livelihood plan with speed and extreme caution. In our world, this translates to speed of value creation and ability to retract swiftly without casualty. This will be our primary nature of engagement with larger ecosystem for the next 3-4 quarters with the hope that global efforts to find the cure will be met with success.
So, lets us all welcome a new world led by Fintech and fully backed by Banks & other financial institutions, without prejudice.