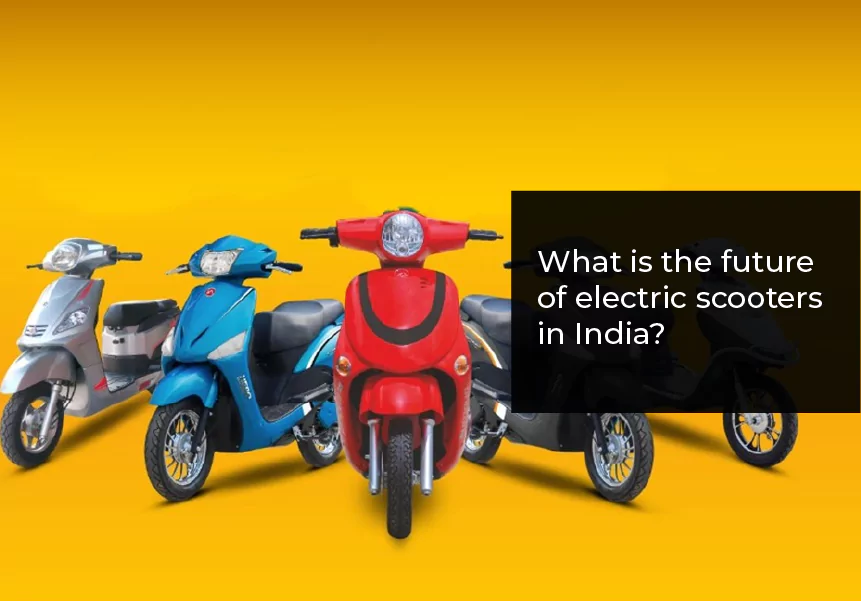 Published on : September 21, 2022
With the increasing need to work to prevent global warming, the government has been working hard to make the move toward electric vehicles. In a country of this size with the second largest population, it requires active government intervention to make it possible. Post the ban on sales of internal combustion engine vehicles, the shift toward electric vehicles has been massive. The spiralling prices of fuel combined with the increasing awareness among consumers about carbon emissions have caused a migration of consumers from fuel bikes to electric bikes and this trend is likely to intensify in the coming years. On its part, the central and state governments have been doling out significant subsidies to manufacturers and consumers to incentivize electric vehicle purchases. The latest revision to the FAME Phase II scheme offers a raised subsidy of INR 15,000 per kWh for e-scooters. This subsidy is applicable for electric mopeds that have a minimum capacity of 80kmph and a minimum ultimate speed of 10kmph.
Electric mopeds in India are set to conquer the roads using cutting-edge technology to build in advanced features that offer a superior riding experience. There are several manufacturers in India who are vying with each to create stylish electric bikes that can appeal to the younger generation and bring about a revolution that can help create a cleaner and greener environment. A mode of transportation that lowers carbon emissions and noise is surely positive and something to look forward to in a densely populated country like India.
The new generation of buyers which includes the millennials and Gen Z need style, sophistication and innovation in their ride. They need vibrant colors, smart design and uber-cool features to match their vibes. They will look at features like faster-charging batteries, IoT enabled and Bluetooth connectivity, quicker acceleration and low maintenance along with a superior ride experience.
Central and State Governments are striving to offer subsidies to promote the manufacture and sale of electric vehicles. They hope to meet most of their targets by 2030. GST has been reduced to lower the prices for consumers. EV manufacturers are being encouraged in the form of subsidies and incentives. The sales of electric two-wheelers have gone up by 132%from early 2020.
The culture of electric vehicles is completely dependent on the establishment of country-wide charging infrastructure. Public limited companies like NHAI, IOC, HPC, NEE, EESL, NTPC etc have started creating charging stations which will be primarily solar powered. India has over 1640 public electric vehicle charging stations covering cities like Mumbai, Chennai, Delhi, Hyderabad, Bengaluru, Ahmedabad, Pune and Surat. This is bound to increase with the growth in the sales of electric vehicles.
Depending on the increase in demand OEMs are set to increase their production capacity by 10X which would reduce production timelines and costs. India is able to produce most of the components locally but is required to depend on others for Lithium-ion which pushes up costs.Once a sustainable alternative to Lithium-ion batteries is found, we will be completely self-reliant.
The need to move towards cleaner and greener transportation for reduction of carbon emissions is critical. India needs to move away from fossil fuels towards clean and sustainable modes if they want to achieve their targets. As responsible citizens, a change in mindset is essential to see a broad based shift of this nature. Over the coming years this is a reality that is expected to play out.
The Game Changers
Banks, NBFCs and Fintech lenders are playing an important role in helping individuals buy the electric motorbikes of their choice by offering them convenient financing options. LoanTap offers loans up to INR 2,00,000 for tenures ranging from 12-36 months. Borrowers can pay off the loan in convenient instalments over the agreed period. They can even foreclose the loan after six months without any prepayment penalty.
If you are an Indian citizen or resident over 21 years of age and earn a minimum net monthly income of over INR 30,000, you are eligible for applying for a personal loan from LoanTap. You will need to download the LoanTap app and fill out an online application. This should be followed by the upload of mandatory documents like PAN Card, Aadhaar Card, Salary slips for the latest month and Bank statements for the last 3 months. Once the documents are verified and found correct by the system, the loan is approved and the sanction letter issued. This entire process doesn't take more than 24 hours. You can use the sanction letter to buy the electric bike of your choice.
Conclusion
The future of the commute clearly belongs to Electric Vehicles. It is critical that we move together to make the national mission successful in this decade. LoanTap offers safe financing options that can help you meet your aspirations while you fulfil your duty as a conscientious citizen who cares about the environment and the planet. If you are looking for an electric motorcycle in India and wondering how to finance your aspiration, look no further. Download the LoanTap app today. Enjoy the completely digital seamless process with no paperwork and minimal documentation. No more trips to the bank followed by reams of paperwork and endless documentation and a week of waiting. Make your dreams come true in 24 hours. LoanTap is with you all the way.