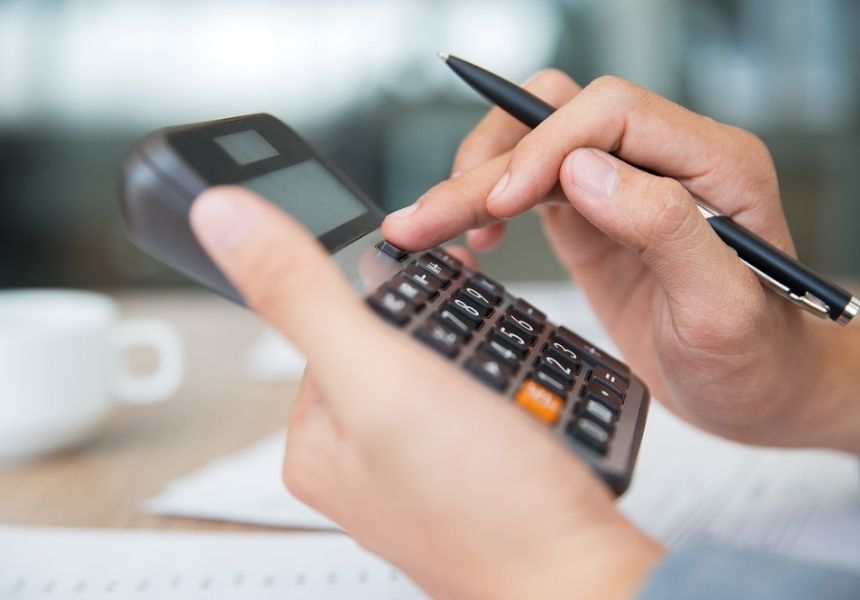 A loan for business is taken by entrepreneurs when they need funding for their business operations. This could be for any reason like
Up-gradation of plant and machinery
Replenishment of inventory
Working capital deficit
Shifting of office premises
Up-gradation of plant and machinery – The plant and machinery used in the factory may be in need of improvement and upgrades after a few years for the purpose of running the business properly. Entrepreneurs may take loans for businesses for the up-gradation of plants and machinery.
Replenishment of inventory – In a running business inventory will need to be replenished regularly. If a business falls short of funds for replenishment of inventory, it can take a loan for business.
Working capital deficit – Every business needs to have sufficient working capital to run properly. Sometimes, due to reasons beyond anybody's control, the business may face a shortage of working capital. Under such circumstances, a businessman may choose to take a loan for business.
Shifting of office premises – The business may be shifting to larger premises due to operational needs or expansion of business. This activity may call for a need for more funds. Businessmen may take a loan for business for this purpose.
What are the factors that a businessman should consider before taking a business loan?
Assess the loan amount correctly
The first step is to assess the loan amount correctly and the time within which it is needed. It is best to have a business strategy in place so that it can be submitted with the loan application if need be. This should include short term and long term forecasts of the business. You will need to consider the monthly turnover of the business, overheads, existing debts etc. Your loan shouldn't exceed your revenue. You will need to assess the urgency of your loan and how you would need it. This would help you decide on which type of lender to opt for. If you can wait for a week you could go to a bank. If you need it in a day you can opt for a fintech lender who would demand minimum documentation but charge a higher business loan interest rate.
Do not borrow more than you need
After you complete the assessment, it is best to keep the loan limited to your actual need. There is no prudence in borrowing a higher amount because it will lead to higher EMIs which will put pressure on the business finances.
Consider the business loan interest rate
It is important to study the business loan interest rate to arrive at the actual cost of funds. You will need to compare multiple lenders and figure out the maximum tenure for which you wish to borrow the amount. Based on this information you will need to narrow down on the most suited lender who can provide you with the loan at the best interest rate. You will need to add all the additional costs that form part of the loan processing like processing fees, valuation fees, legal fees, stamp duty charges etc.
Keep the documentation ready
Before applying for the loan, you should know all the details you will need to provide and keep the documentation ready. This will help you complete formalities earlier and get a loan for business faster. Different lenders may need different pieces of information so it is best to be aware of what could be asked for and organize the same.
Type of loan required
If the question of how to apply for MSME loan is bothering you, you should first think about the types of loans available in the market. There are secured loans and there are unsecured loans as well. Secured loans would require you to pledge assets against it but you would get the benefit of lower interest rates. Unsecured loans , on the other hand offer you faster loans with minimum documentation. You should also consider the type of lender you are comfortable going with. If you go with a fintech lender or NBFC you can get a cheaper loan with easier processing. You should also look at the tenure you are considering when working out the total interest outgo.If you are looking at a short tenure you can go for an unsecured loan. You can choose a secured loan if you are going for a longer tenure.
Credit history
Having a good personal and business credit history plays a very important role in the speedy processing of loan applications. It will give better bargaining power when you negotiate with lenders. The credit score or CIBIL score is a numerical measure of your creditworthiness. It is a number between 300 and 900 with 300 being the lower band and 900 the upper band. A minimum credit score of 650 or above would be needed to be eligible for a business loan. To get benefits of a lower interest rate or longer tenures or waiver of processing charges you will need to have a much higher credit score. A high credit score reassures the lender that you are capable of repaying the loan on time.
If your credit score is low, you should focus on improving it before taking a loan for business. You can improve your credit score by paying off your old outstandings. Clearing old debts will boost your credit score and keep your line of credit open.
Consider all factors and complete your due diligence before you go for a business loan. There is no prudence in getting stuck in a loan that you cannot afford to repay.
How to apply for an MSME loan from Loan Tap?
LoanTap offers MSME loans up to Rs 250000 for tenures up to 36 months. Annual interest rates start at 18%.
Who can apply for an MSME Loan?
You can apply for an MSME loan if you are an Indian citizen or resident over the age of 22 years and earning a net income of over Rs 30,000 per month.
What is the process of getting an MSME loan?
You can use the LoanTap website or download the LoanTap app to fill in the online application with the required details. You will need to upload the following documents.
PAN Card
Aadhaar card/Driving Licence/Passport
Bank statements for last six months
Income Tax returns for the last two years
Memorandum of Association/ Articles of Association
You will need to wait while the LoanTap team evaluates your application. If everything is in order,the loan application will be approved and the cash credited to your account within 24-36 hours.
LoanTap understands the need of businesses to get a loan for business. That is why it has created a simple and seamless process.
What are the benefits of getting a business loan or Loan for MSME from LoanTap?
No collateral – MSME loans are unsecured loans. There is no need to pledge any asset against it. This makes it easy for small business owners to apply for a loan.
No additional paperwork – Unlike traditional banks, there is minimal paperwork required which makes the process easy and quick.
Minimum Documentation – Only the bare minimum documents need to be uploaded to get a loan.
Quick processing – LoanTap processes loans from application to disbursal within 24-36 hours.
Ease of use – The LoanTap user interface is very user friendly. It provides the borrower with a wonderful experience.
Cheaper than credit cards – A credit card charges 24-36% interest on outstanding balances. A business loan from LoanTap will work out cheaper at 18%p.a.
LoanTap understands your business needs and the urgency for quick funds. That is why it has designed a smart, simple and user-friendly interface. To meet all your business emergency needs you can visit the LoanTap website or download the app on your phone.