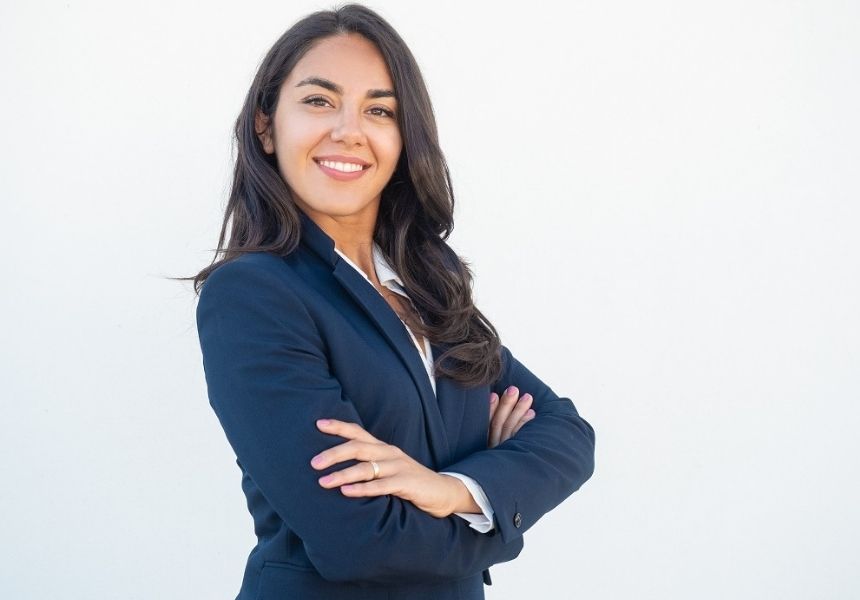 The number of women entrepreneurs is on the rise in India. More women are monetising their skills by converting them into a home business. The Banking and financial sector has come up with many loans for women in business. They offer business loans at affordable rates to women entrepreneurs. Today's women entrepreneurs are more aware of the financing opportunities available to them and are ready to use borrowed funds to grow their business.
The MSME sector is an important part of the Indian economy and contributes 30% to the Indian GDP. It creates lakhs of job opportunities and enables the exports of indigenous products. The BFSI is focused on supplying them with sufficient credit for their working capital requirements and investment needs.
Bank of Maharashtra, with whom LoanTap shares a co-lending model has been serving the Indian rural segment for over 90 years. They offer various loans to the MSME sector, some of which are business loans for women.
Who is eligible to get a business loan for women?
To be eligible to get a business loan for women from LoanTap
You must be an Indian citizen or resident
You must be over 22 years of age
You must have a net income of over Rs 30000 per month
How to apply for a Business Loan for women from LoanTap?
Applying for a business loan for women on the LoanTap website or mobile application is very simple. You will need to go to the website or app and fill in the online application with the requisite details.
You will need to upload the basic documents
PAN Card
Aadhaar Card/ Driving Licence/Passport
Bank statement of last six months
Income tax returns of last two years
You will have to wait for the LoanTap team to review your application. If your CIBIL score is decent and you meet all the loan parameters, your business loan will be sanctioned within 24-36 hours and the cash will be credited to your account.
What are the terms offered by LoanTap for business loans for women?
LoanTap offers Business loans from Rs 50,000 to Rs 2,50,000 for a tenure of maximum 36 months. Interest rates start at 18%per annum.
How much is the processing fee for business loans for women?
A processing fee of 2% plus tax is charged on the loan amount sanctioned.
What is the prepayment penalty clause on business loans for women?
There is no prepayment penalty if you foreclose the loan after six months. If you prepay the loan before six months, you will have to pay the minimal charges applicable
Given below is a common list of documents required by banks for MSME Loan processing.
Proof of Identity: Voter's ID Card / Passport / Driving License / PAN Card / Signature identification from present Bankers of Proprietor, Partner of Director (if a company)
Proof of residence: Recent telephone bills, electricity bill, property tax receipt /Passport / voter's ID Card of Proprietor, Partner of Director (if a company)
Proof of Business Address
Last 3 years balance sheets of the units along with income tax / sales tax returns etc.
Memorandum and articles of association of the Company / Partnership Deed of partners etc.
Assets and liabilities statement of promoters and guarantors along with latest income tax returns.
Rent Agreement (if business premises on rent) and clearance from pollution control board if applicable.
SSI/MSME registration if applicable.
Projected balance sheets for the next two years in case of working capital limits and for the period of the loan in case of term loan
In case of takeover of advances, sanction letters of facilities being availed from existing bankers/ Financial Institutions along with detailed terms and conditions.
Photocopies of lease deeds/ title deeds of all the properties being offered as primary and collateral securities.
Position of accounts from the existing bankers and confirmation about the asset being standard with them (in case of takeover).
What can a business loan be used for?
A business loan can be used for a variety of purposes.
You can use a business loan for your working capital requirements.
A business loan can be used for upgrading the plant and machinery
You can use the business loan to take up a new investment opportunity
A business loan can be used to invest in inventory
A business loan can be used to meet liquidity needs
What is the minimum CIBIL score to get a business loan?
A CIBIL score of 720-750 is usually desired by lenders to sanction a business loan. It is best to maintain a good credit history for ease of approval of personal loans.
Do I need to provide collateral to get a business loan for women?
No. You do not need to provide collateral to avail of a business loan for women from LoanTap.
Can I get flexible repayment options?
Yes. You can get flexible repayment options to repay your loan.
Is taking a business loan for women cheaper than using a credit card?
Yes. Taking a business loan for women works out cheaper than using a credit card. Credit cards charge 2-2.5% per month on the outstanding balance. Business loans are cheaper at 18% or lower.
This will also instil a sense of financial discipline as it comes with an EMI repayment schedule that needs to be adhered to.
With the surge in the number of women running their own independent businesses, the need for business loans is also on the rise. LoanTap understands the needs of women entrepreneurs. That is why LoanTap has entered into a co-lending model with the Bank of Maharashtra to provide MSME loans. Women entrepreneur loans need to get a boost for them to convert their aspirations into reality.
The simple processes, the ease of the user interface, the speed of disbursal and the absence of paperwork makes this personal loan experience a delightful one for first-time borrowers. Whatever be your reason, if you need funds for your business, you can visit the LoanTap website or use the LoanTap app on your smartphone. We are just a few clicks away. You can count on us.